I don't like clothes shopping. There, I said it. I like getting new outfits and shoes delivered, but going in store and flicking through the endless rails or scrolling page after page online, it's just not for me. So, that's why I decided to give Stitch Fix a go.
I've had two boxes from them before – the first one I purchased two items from, the second was a big miss. However, as it's my birthday week, I thought I'd give them one more go in the hope I'd get some nice items to take away with me on my birthday trip! So, I'll show you what I got in this box and my verdict, as well as my thoughts on their service overall.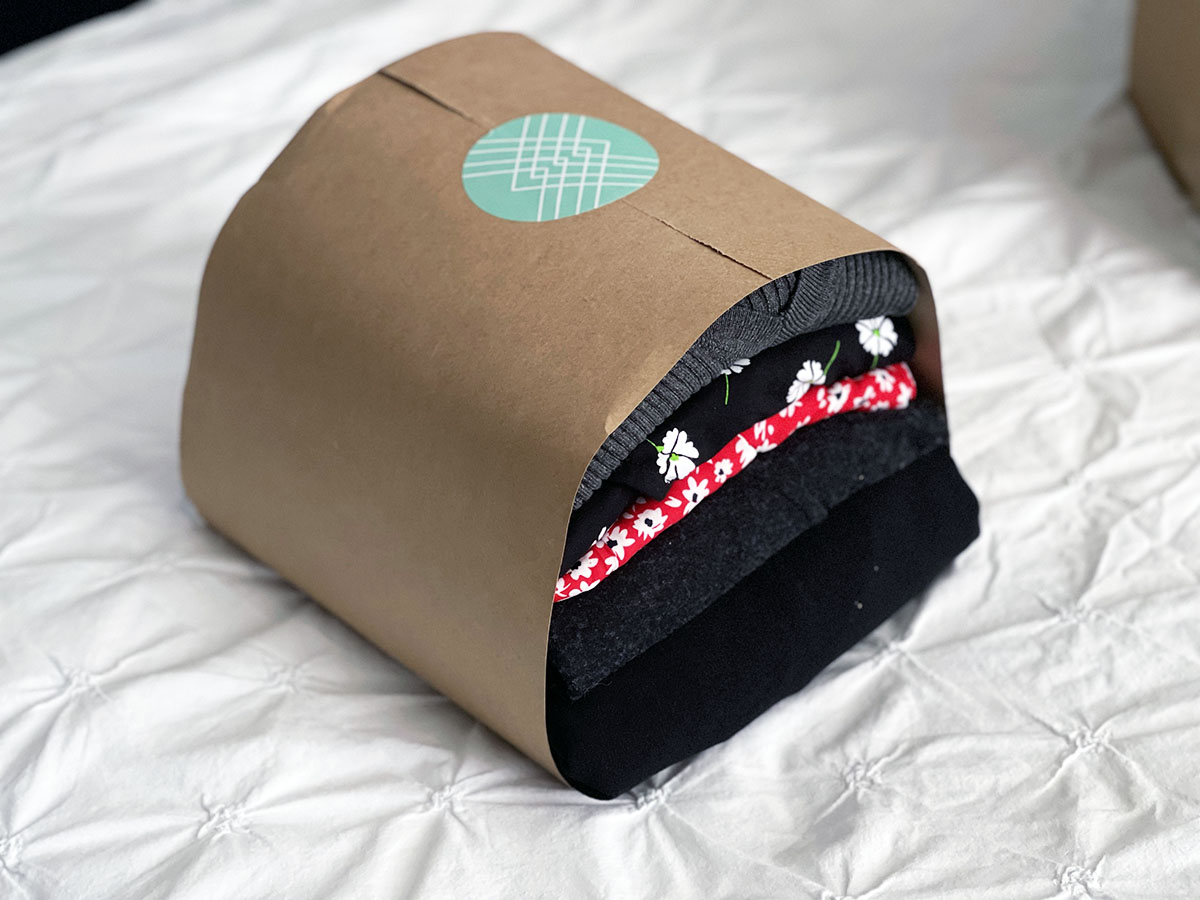 How does it work?
You create a profile where you fill in all your sizes: height, waist, chest etc. share what colours you like, what patterns you like, neck shapes etc. and you can even write a small bio to explain anything specific you do or don't like. For example, I don't want cropped tops, v-necks are my favourite cut, and I don't like the colour pink.
From there, you can select a date you want your box to be delivered. You can choose to have a rolling subscription, or you can do one-off boxes. I did the latter, as there's no benefit to subscribing – it's all the same cost. The only cost at this stage is a £10 styling fee.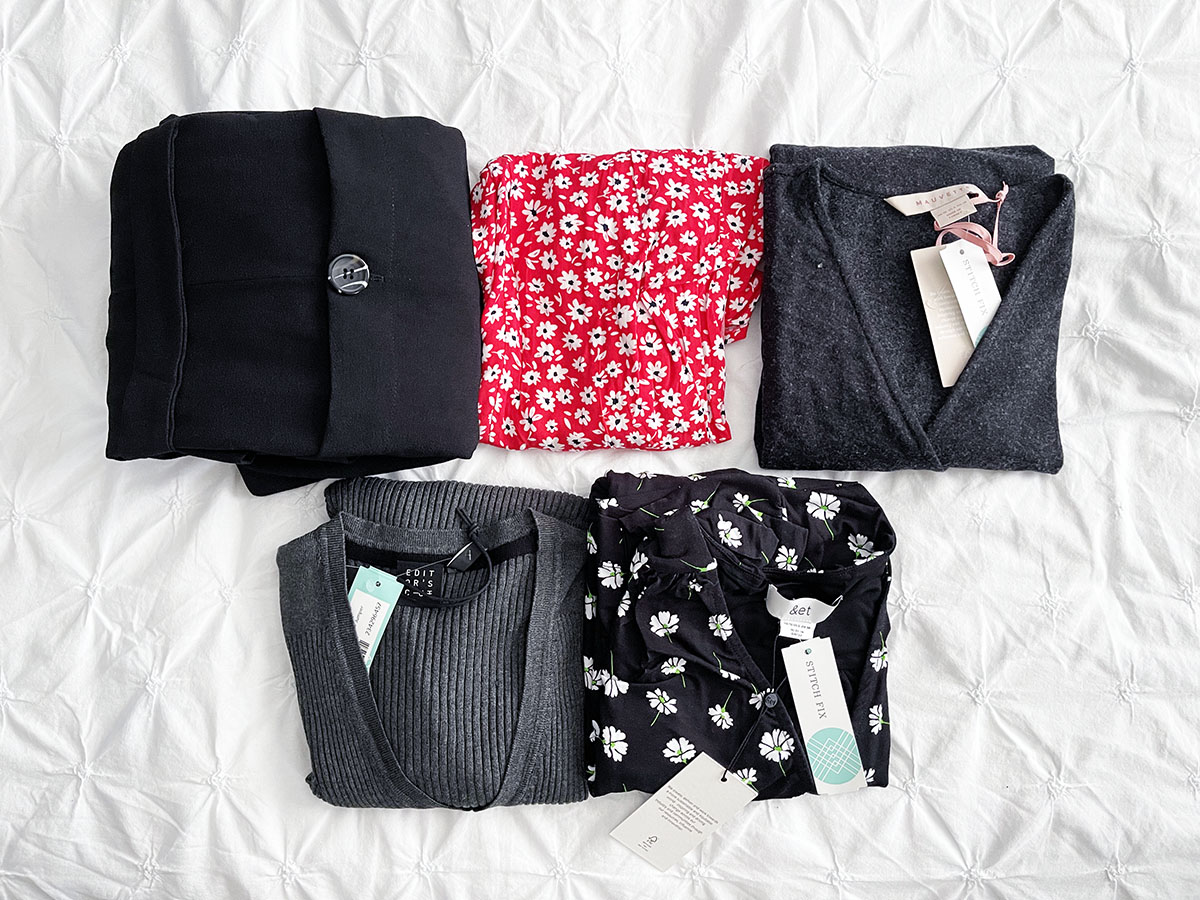 Once you submit your order for your chosen date, a stylist will start picking pieces for you. Around one week prior to your box being sent, they will send you an email with the pieces they've selected for you. You can then choose to ignore this email if you want the box to be a surprise, or, you can go in and decline/accept items based on your first impression.
Once it arrives, you have seven days to decide if you're going to return any items – it's free delivery and returns. If you decide to keep every item in the box, you get a 20% discount and your original £10 styling fee deducted off the total price. If you want to keep only some of the items, you won't receive the 20% discount, but will still get the original £10 styling fee deducted. If you choose to return all the items, you will still be charged the £10 styling fee.
What's inside?
Here's what I received this time around…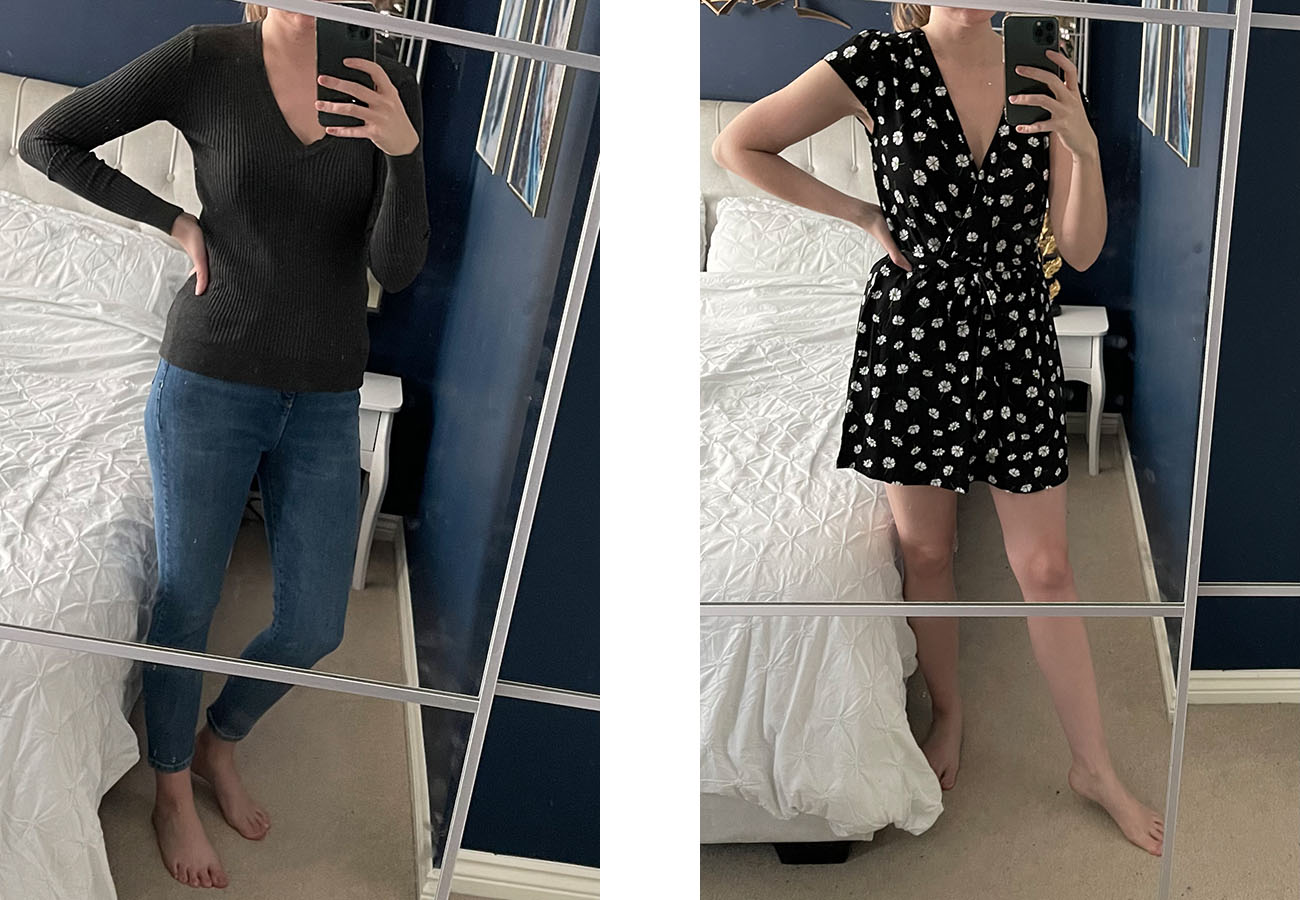 Tammy Skinny Rib V Neck Jumper, £39
I love v-necks, so I was happy to see the stylist had considered my notes about this. The jumper is very fitted, soft and light enough to wear through Spring to early Summer, and perfect for both work and to wear casually on weekends. I'd buy this one.
&ET Agnes Printed Mini Jersey Wrap Dress, £42
I love a wrap-style dress or top as I find them very flattering, so I fell in love with the fit of this dress when I tried it on. It's made from a heavy and soft jersey fabric so is perfect for early Spring when it's still quite cool outside, but also for ensuring it doesn't easily blow up with the slightest gust of wind. Only Marilyn Monroe could pull off that look, unfortunately. I'd buy this one.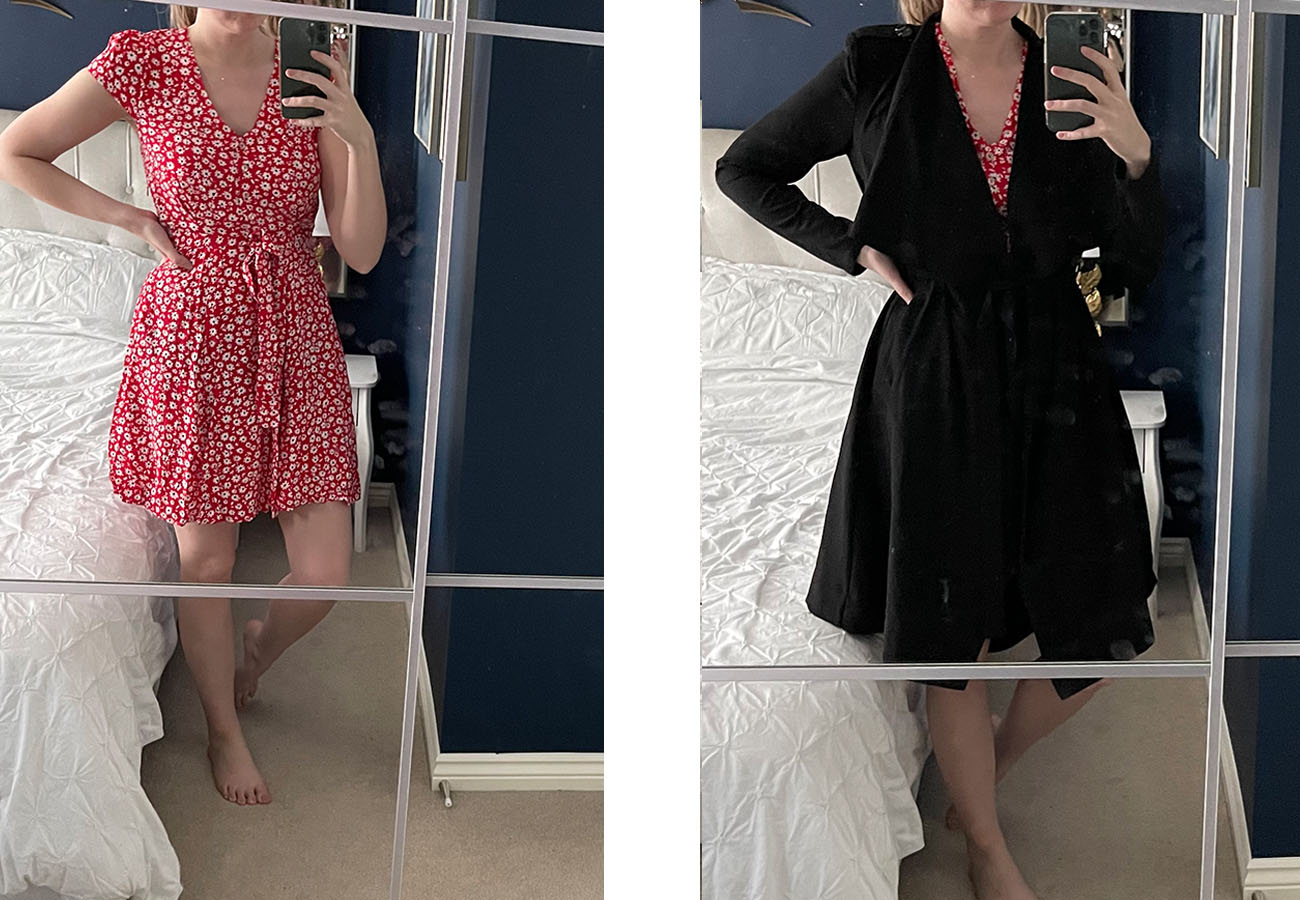 Louche Cathleen Dash Mini Dress, £49
I love this dress – perfect for Spring and Summer. It's a lovely fit, lightweight and my favourite neckline. It's a dashing red with white floral pattern all over and a tie-waist to really flatter your figure. I'd buy this one.
Object Annlee Long Sleeve Waterfall Jacket, £55
I've been needing a thinner jacket that's suitable for both day and night, but still warm enough to wear whilst the days are still warming up, and this one is perfect for that. I love the flattering tie-waist, the oversized waterfall collar and the fact it goes longer at the back than the front. I'd buy this one.
Mauvette Clothing UK, Rooney Wrap Top in Warm Touch Jersey, £34
This was disappointing as I already purchased this same top in my first box, so of course I was sending it back. This meant I was down an item of clothing to try on, as it took up the space of a different item I could've tried and potentially loved.
The verdict…
I loved all of the items for different reasons and would've purchased the full box, but the main disappointment for me was the fact the stylist didn't look back at my previous boxes/purchases to see what I'd already bought. I was so excited to receive this box and potentially have lots of new items to fall in love with, but this was an oversight that ruined that.
Overall, I think the idea is good, but when combining all three experiences I've had, I wouldn't purchase another box in the near future. If it wasn't for them sending me an item I already purchased from them, I would've purchased the whole box and received a 20% discount for doing so. However, an oversight on their side meant I would have to return just one item, which consequently means I don't get my 20% discount.
Order your own box with a Stitch Fix discount!
If you're interested in trying Stitch Fix out for yourself, it's available for both men and women. If you click the links below, you will receive a Stitch Fix discount for £15 off your first box.
Women – £15 off your first order here*.
Men – £15 off your first order here*.
*this post contains affiliate links.