It's May, one of my favourite months of the year, and even more so now I'm signed up to receive monthly goodies like my Cohorted beauty subscription box! Last month's Fresh edition was a great one – I've been loving using the Rose Deep Hydration Facial Toner every morning and night, and the Black Tea Overnight Mask has done absolute wonders for my dry skin *chefs kiss*. Although I continue to adore those new additions to my skincare routine, it's time to see what else will be making its way to my under-sink cupboard.
This month we have another brand exclusive edit, and it's Wander Beauty. I'll be honest, I've not come across this brand before so the brand and their products are completely new to me, which makes it more exciting to try out – no idea what to expect. So, what's inside the May 2022 Cohorted Beauty Box?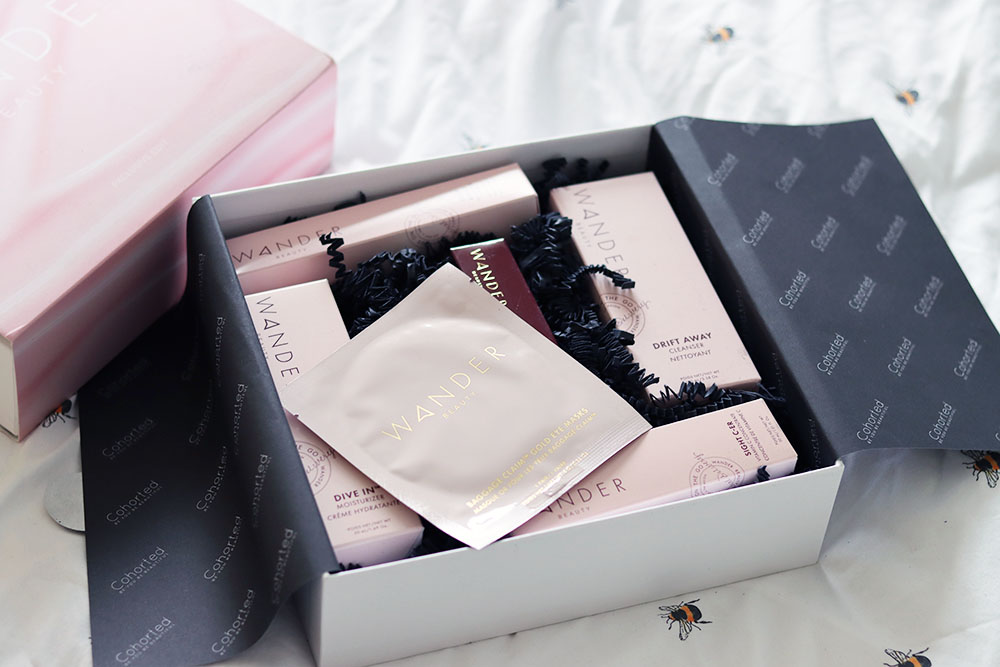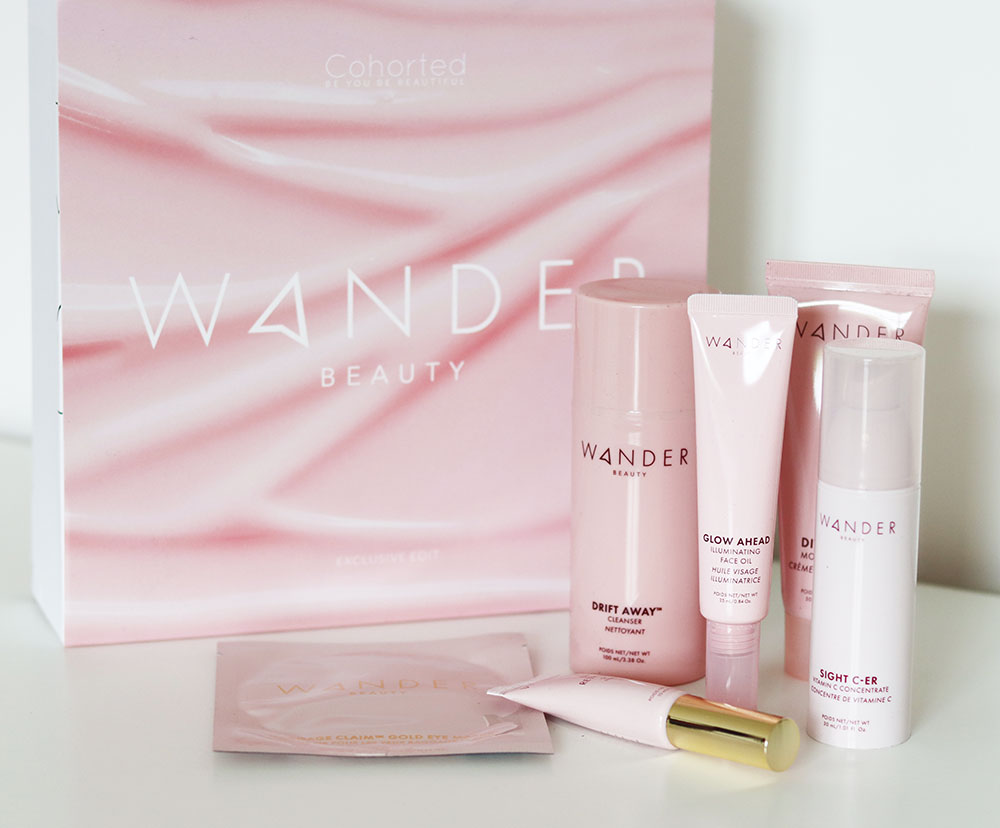 Wander Beauty Dive-In Moisturizer
If I'm not to do a full on skincare routine one morning or evening for whatever reason: I'm too tired or I've run out of some of my products for example, then the one skincare product I will always use is a moisturiser. I suffer with dry, textured skin which can feel uncomfortably tight if I don't hydrate it. My water intake only offers so much, so a moisturiser is the staple product for me, always. This is a lightweight gel-cream formula which I don't think I've tried before, which provides 72 hours of deep hydration – yes please! It's also suitable for all skin types.
Wander Beauty Drift Away Cleanser
I've had a love-hate relationship with cleansers over the years and finally found one I can get along with that actually does its job. But, although I've used and loved it over the last two years, I often think is it time to try a new one? I still haven't got round to trying the Fresh Soy Cleanser in April's Cohorted subscription box so I best get a wiggle on! The Drift Away Cleanser is a gel-to-foam formula with coconut-based cleansing agents that pick up dirt, whilst additional water helps wash away any impurities.
Wander Beauty Sight C-ER Vitamin C Concentrate
At first I thought this was just an eye cream based on the name, but realised it's a large product for just an eye cream. Instead, this is a full-face and neck product formulated to correct, prevent and protect your skin. The formula is infused with Wander Beauty's multitasking 20% C-Suite™ Complete for better and brighter skin – I'm all for that glow.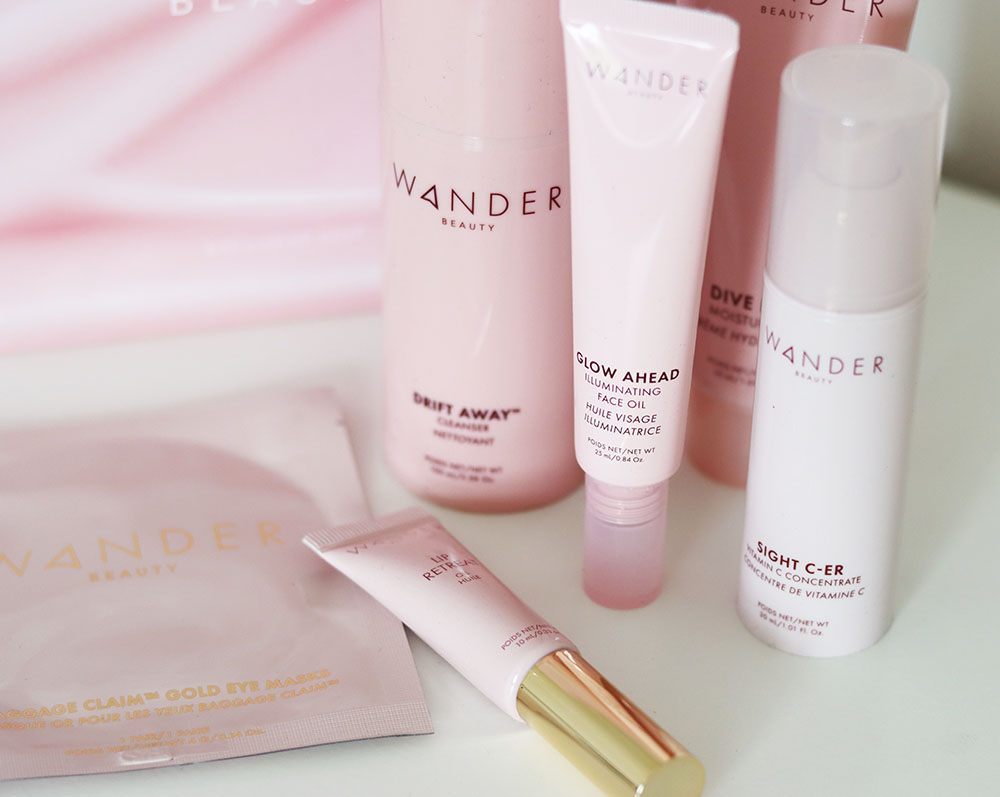 Wander Beauty Glow Ahead Illuminating Face Oil
I don't currently use any oil products in my skincare, so I'm excited to give this one a go. This was this month's sneak peek product, so it feels like I've been waiting to try this for far longer than any of the others! This helps to brighten, moisturise and improve the overall appearance of your skin over time.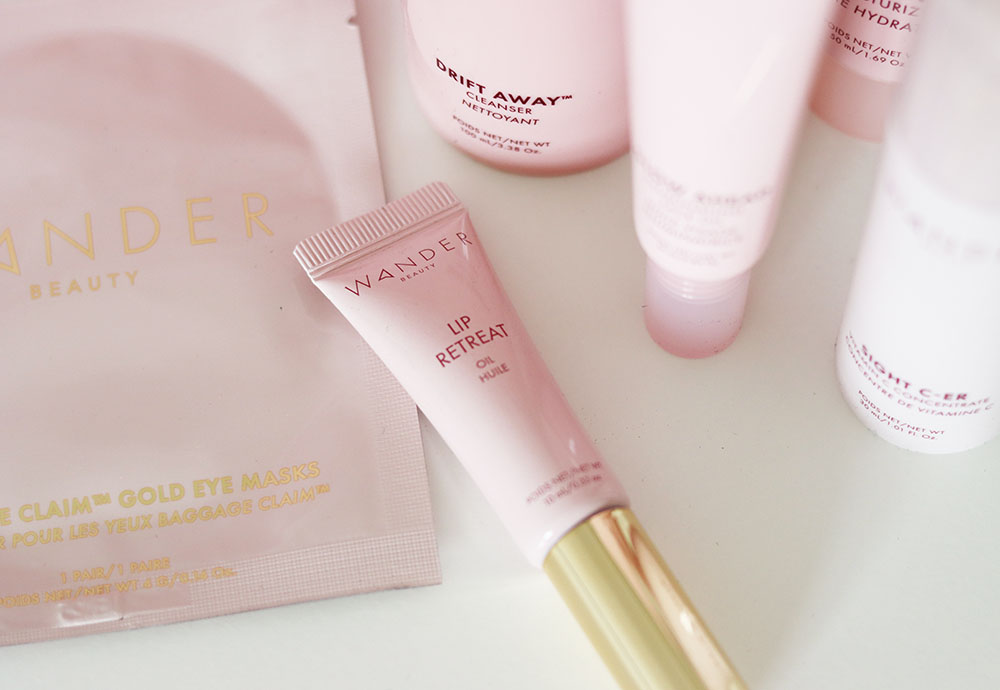 Wander Beauty Lip Retreat Oil in Excursion
My lips are in some serious need of help. They're incredibly chapped to the point where they bleed occasionally, and it's sadly since using a lip balm I got in one of the Lookfantastic beauty boxes. However, I'm excited to try this one out – it's an oil, which I've not tried an oil-based lip product before, it's tinted so does two jobs in one, and the packaging is just so pretty!
Wander Beauty Baggage Claim Gold Eye Masks
I currently use the Pixi BeautifEYE Patches to help hydrate and brighten my under eyes after a friend recommended them. So I already love using eye patches as a minimal effort way to relax, hydrate and look after the delicate skin around my eyes. So, I'm looking forward to sitting back with these – the gold is a particularly nice touch!
Want to give it a try for yourself? Sign up here and get 15% off your first order.