If you like to keep track of your blog's performance, then Domain Authority (DA) is probably a term you've come across before. If not, no worries, as I've created this post to hopefully help clarify the basics of what domain authority is, plus how to improve it over time.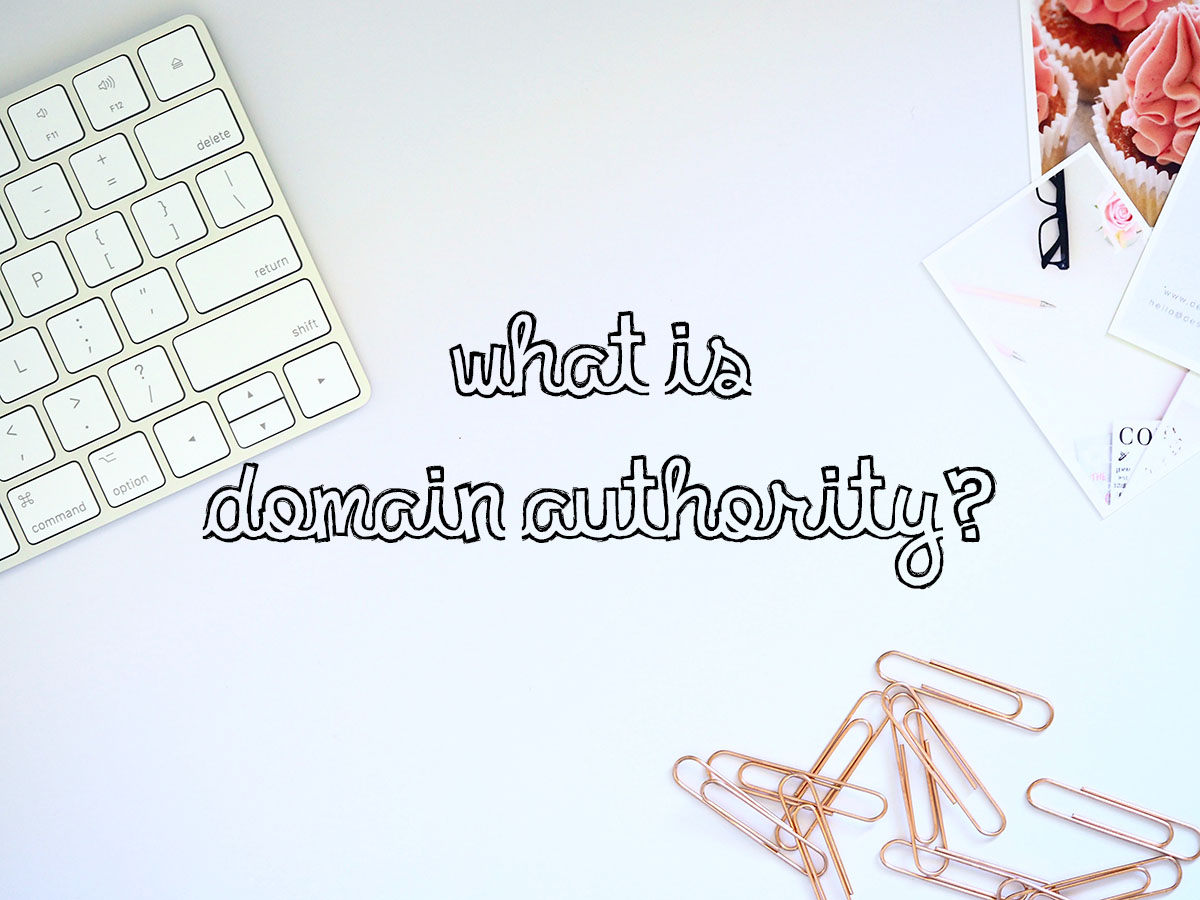 What is Domain Authority?
Simply put, DA is a score your site is given between 0-100 (developed by Moz) which essentially tells you the strength of your site and how well it ranks within search engines. It's not anything new in terms of SEO, but many bloggers out there are unaware of the phrase, Domain Authority – hence the reason I'm writing this post.
Brands often ask to collaborate with bloggers (mainly via sponsored post opportunities) with a DA of 25 or more, but it's often said that a domain authority score between 20-30 is pretty decent and you should be happy with that! If it's more, good for you, but if it's less then worry not, as below are some useful tips to help improve your DA.
How to Increase Domain Authority
When you visit the Moz domain authority checker; Moz Open Site Explorer to find out your site's score, you'll often see two main metrics next to one another; DA (Domain Authority) and PA (Page Authority).
DA score = authority of the whole domain (i.e. www.kaycaton.co.uk)
PA score = authority of an individual page (i.e. www.kaycaton.co.uk/about)
Improving your domain authority is a slow process and most definitely isn't something to be rushed – if you're impatient and think this is something that'll shoot up over night, you're wrong. Below is a list of various steps to take to help improve your DA over time. Bear in mind you will not see instant results, especially as Moz only runs updates once a month. Also, please note that these are tips based on my own experience, not just hearsay!
1 | Improve your overall SEO. I did a post on simple SEO tips for your blog which may be of some use if you are a beginner, but simply improving your blog's SEO is a great step towards improving your DA. The likes of meta descriptions, title tags and improving internal linking throughout your blog are all the basics and should be done with care – do not rush these things!
2 | Gain valuable back-links. Organically achieving a link to your blog via another website is best practice, but we're not all fortunate to have others pick up our blogs or individual posts and simply link to us from their own accord. But hey, that's life. One sure way to gain great back-links, is to submit guest posts onto other blogs; write a great post like you would for your own blog, have another blogger publish it onto their own blog and link it back to you – a do follow link would be more beneficial to you though (check out my post on Do Follow and No Follow Links for more information). NOTE: only guest post on blogs which are actually relevant to you – if you chat beauty and post on a finance blog, what good is that going to do? Another point to consider, is to gain back-links from sites which have a higher DA than you.
3 | Great content is key. I'm sure you're already writing awesome posts, but it wouldn't harm you to revisit older posts and revamp them. Make sure they're at least 300 words long, but in all honesty, the more the better.
4 | Clean up bad links. I mentioned earlier that generating back-links is a task you should look into, but not every link is a good link unfortunately! There are various ways you can check which sites are linking to you, but the simplest (and free) way to do this, is by heading over to Google Search Console, then navigate to 'Search Traffic' in the sidebar on the left, then click 'Links to Your Site'. Here you'll find all the domains which are linking to you. This is where you need to give these links a good looking over – spot any which you think are spam or broken? If so, you can complete the task of Disavowing backlinks – this guide by Google will talk you through all the steps! You might also want to brush up on types of SEO links too.