I do love a statement piece of jewellery. Nothing ridiculously extravagant in size and design, but something different to your more elegant accessories. Don't get me wrong, I love my more understated earrings, necklaces and bracelets, but it's nice to mix it up and have a colourful and fun piece to add to the mix too.
Megs at Megsmakes95 has kindly made me a brand ambassador, which means reviewing some of her beautiful handmade earrings is one of the perks I get as an ambassador. What's another perk? Well, you get to enjoy 10% off at Meg's Etsy shop (here) with the code KAY10 – and you'll also be supporting a small business, which is something I love to do when shopping online or in-person.
So, let's get on to showing you the beautiful earrings I received in the post!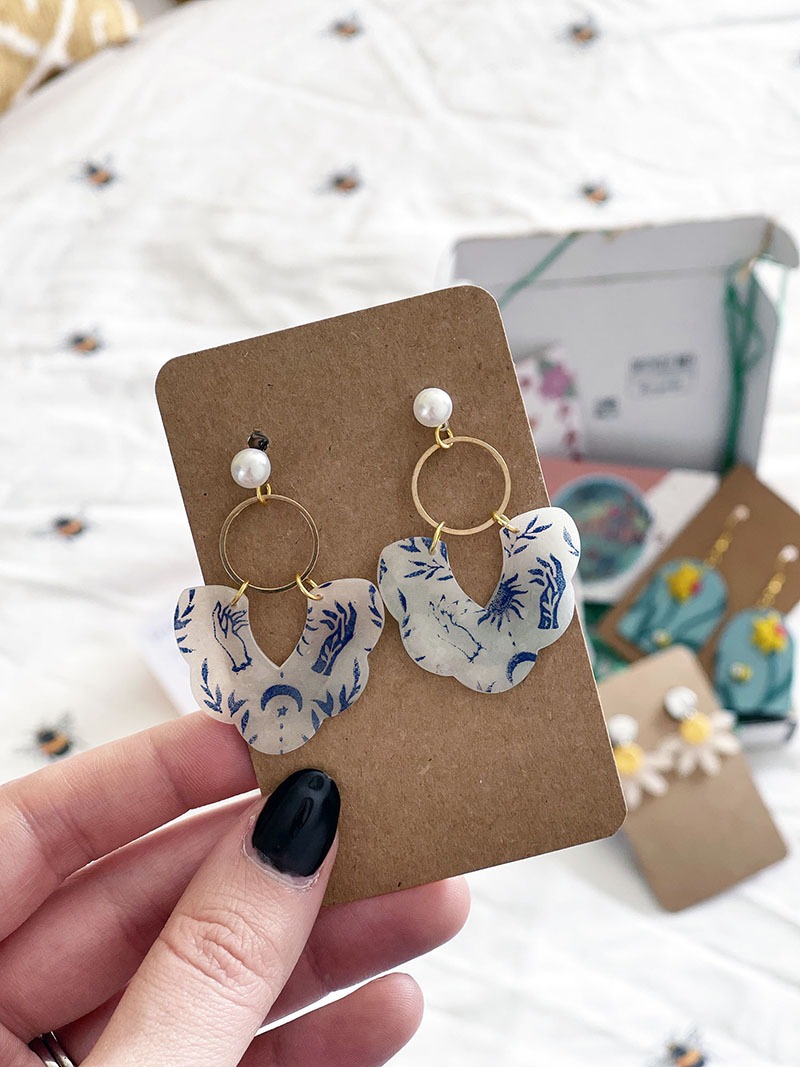 The Empress Tarot Card Earrings
I remember when I first spotted these on Meg's Etsy store, they gave me instant beach vibes. More specifically, Greek Island vibes, with the beautiful blue and white, then the gold to finish it off. Despite the earrings being larger, they're so lightweight you wouldn't even know you're wearing bigger dangling earrings!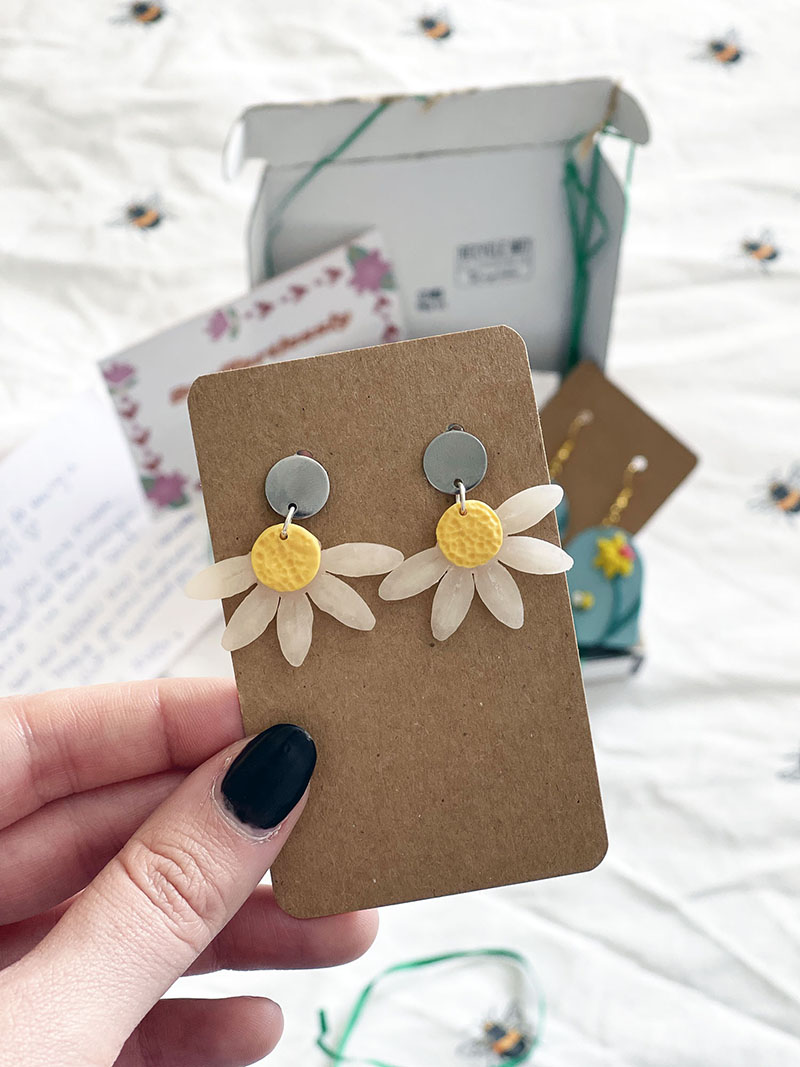 Pastel White Daisy Stud Earrings
These beauties are by far my favourite out of the three, and I've been wearing them most days since receiving them. I've even had a few compliments on them during video calls for work. I received these in white, but there is also a beautiful pastel pink option too, which I'm tempted to get myself to alternate depending on my choice of top colour! (I do like to match accessories to my clothes), but also love the mix and match combination too.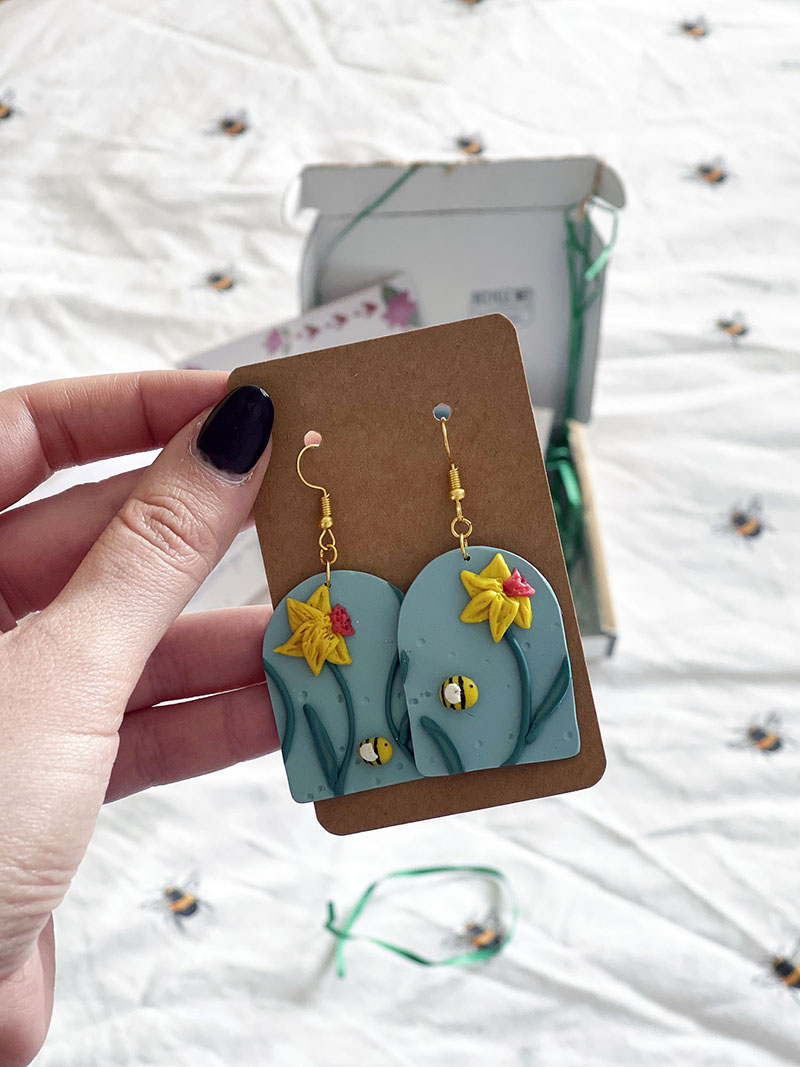 Daffodil & Bee Earrings
The little bee is such a cute touch, and I love the colour of these too. Again, despite these being larger than average hanging earrings, they're super light and don't pull your lobes down. I've tried larger earrings in the past which end up too heavy and stretch your piercing, which I don't think looks nice at all (personal preference and all that jazz). So if you like the