I enjoy buying clothes, but I don't enjoy traipsing store-to-store, walking around endless rails of clothes and then queuing for the changing room because someone's decided to try on the whole shop. So, I do all my clothes buying online and I want to share my favourite and what I believe to be the best online clothes stores that are still affordable – within reason depending on what you're looking for: designer vs own brand, new vs second hand, in season vs out of season.
Vinted
I thought I'd start with my newest go-to for buying clothes for both me and my daughter, but this is also where I sell all my stuff when having clear-outs which later goes to fund future shopping sprees. My sister raved about Vinted when I was pregnant so the first item of clothing I bought was a little outfit for my daughter. This then turned into a couple more baby grows, some hats, some bibs and before you know it, four whole drawers worth of baby clothes for a fraction of the cost of if I were to buy brand new, in store. A lot of these items were still brand new with tags, and some even designer. Here's some of my top tips for shopping on Vinted to get your money's worth, because some people will simply sell cheap when they're desperate to get rid of stuff!
Click 'Sort by' and select 'Price: low to high'. This way, you'll see all the listings that are up for just £1.

Click 'Condition' and select 'New with tags'. This will only show brand new items as though you've bought them from the store yourself. Combined with the first tip, you're on to some real bargain finds. I've recently managed to purchase a Next jumpsuit with tags worth £48 for just £5 including postage due to filtering this way.
Click on an item you like to take you through to the full listing page. Then click on the seller's profile.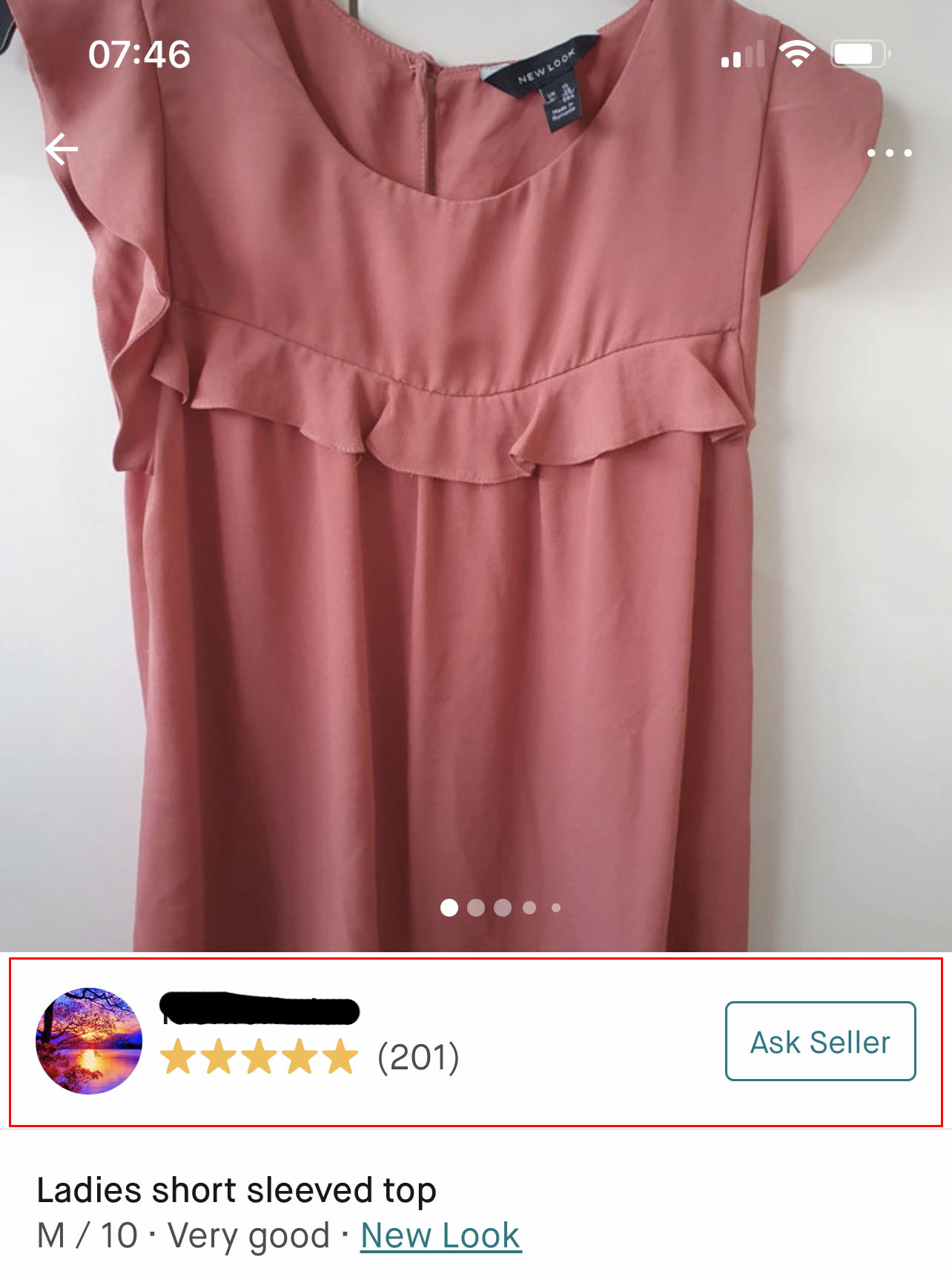 This will take you through to their page which lists everything they're selling and gives you the opportunity to save on postage and even save money if they're offering bundled discounts. It'll show here if they're offering any discounts. Then simply click 'Shop' and you can start adding all the things you like and the seller will then select the parcel size and you can then decide whether you go ahead and purchase or not.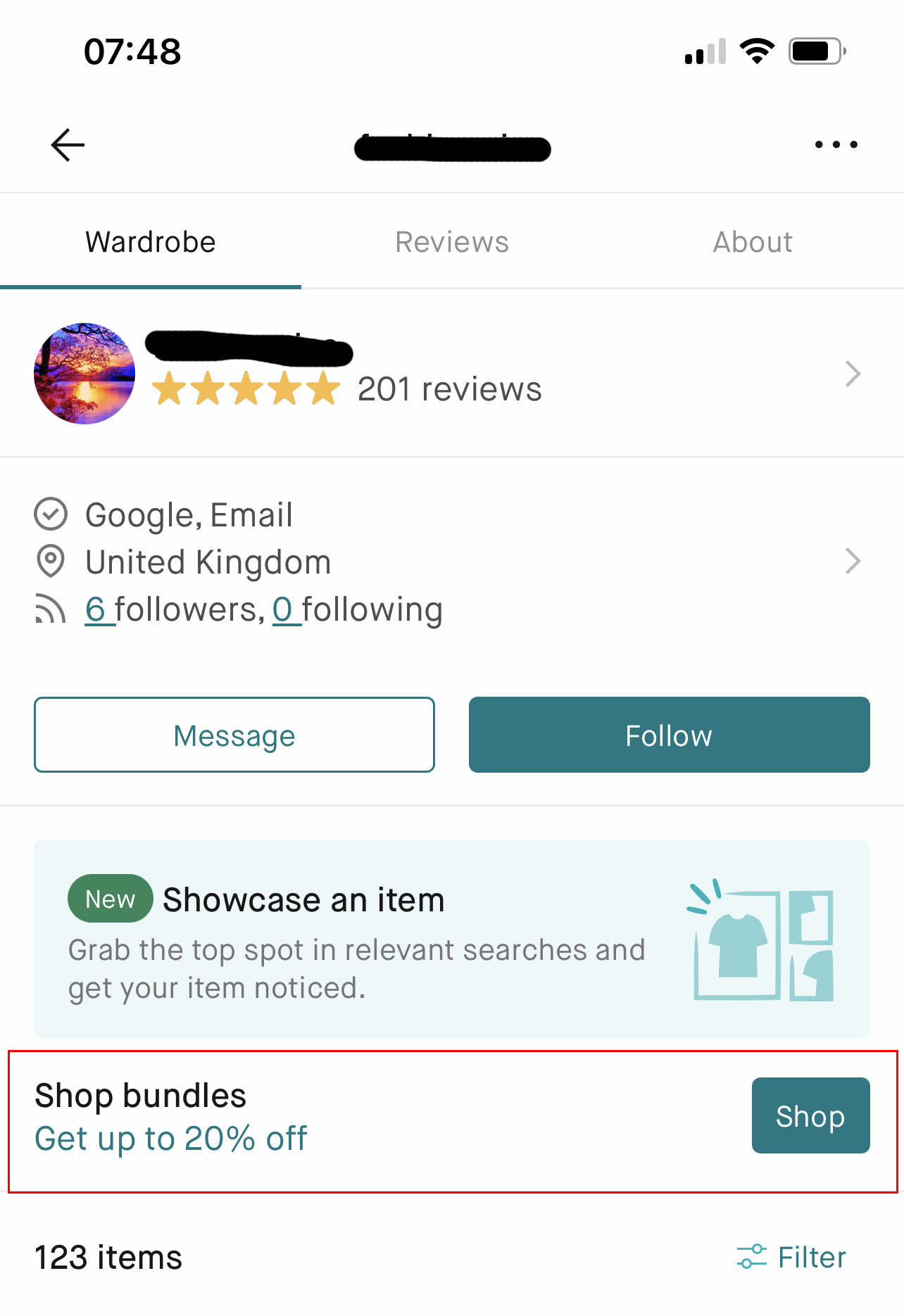 eBay Brand Outlet Shops
I used to shop for second-hand clothes on eBay all the time until alternative marketplaces came along like Vinted. One thing I do like on eBay now though, is their brand outlet stores for the likes of River Island, Joules etc. These are run by the brands and are simply their out-of-season or even excess stock items that they're getting rid of at a fraction of the RRP. Last week I purchased a black, linen jumpsuit from River Island with an RRP of £50 for just £10 with free postage.
You can find the eBay Brand Outlet here.
ASOS
Another favourite of mine and before I discovered Vinted, was pretty much the only place I'd buy clothes for a while. I can't remember the last time I bought an item of clothing at full price – probably my wedding dress back in 2018 if that counts. On ASOS, I only ever shop when they do their 'extra % off' sales. I typically save all the items I like in my Wishlist, then when these offers come along for 'Extra 20% off outlet' (which is usually already up to 80% off), I simply add my wishlist items to cart, enter the discount code, and bagged a bargain. Two of my biggest bargains were a £250 leather jacket for just £35 once all the offers were applied, and my current favourite coat with an RRP of £90 for just £25.
Temu
If you're looking for really cheap clothes that still look great, but the quality may not be as good as other online stores, then Temu is slowly becoming a favourite of mine. I've bought quite a few outfits for my daughter from here, more novelty pieces, and they've arrived exactly as expected which is a bonus!
Otrium
Last but not least, I discovered this place through a colleague. Even if you're on a smaller budget, you can still find some affordable pieces on this website, but it has a higher price tag compared to ASOS, eBay and Vinted. It's a designer outlet store stocking brands such as Reiss, White Stuff, All Saints, French Connection and more. I've only purchased from here once and was happy with the experience and choice of clothes, but I'd say it'd be my go-to for when I'm really wanting to treat myself or buying an outfit for a special occasion. You can shop on Otrium here.
Where do you like to shop online for clothes?