We've never hosted Christmas, and can't imagine we would in the near future either due to limited space, but I didn't want that to stop me from creating my first ever Christmas table.
I love Christmas and everything it brings: the decorating, the food, the gifting, annual traditions, and spending time with loved ones. So when I started designing our first ever Christmas table setting, I was so excited to see it come to life. I didn't want to go overboard and wanted it to match our kitchen, so opted for neutral, warm tones.
All of the decorations in our house have been the same since we first moved in (which was just 4 days before Christmas in 2017), so we've never had a theme that's run through the house. Nothing has ever matched or looked professionally styled, but that's what I prefer at Christmas. However, as this was the newest project for Christmas, I wanted to do it properly. So, let's take a look at what I did!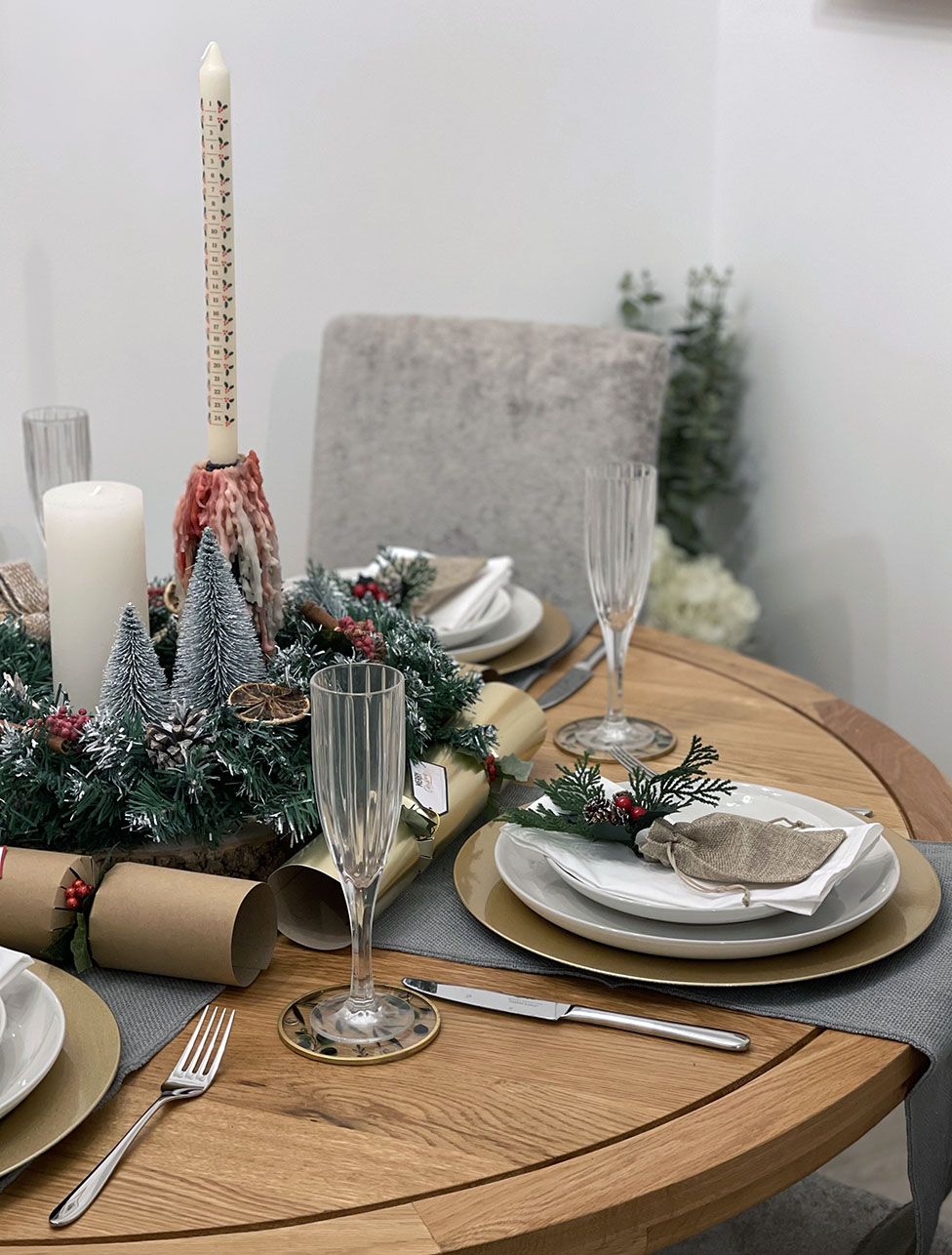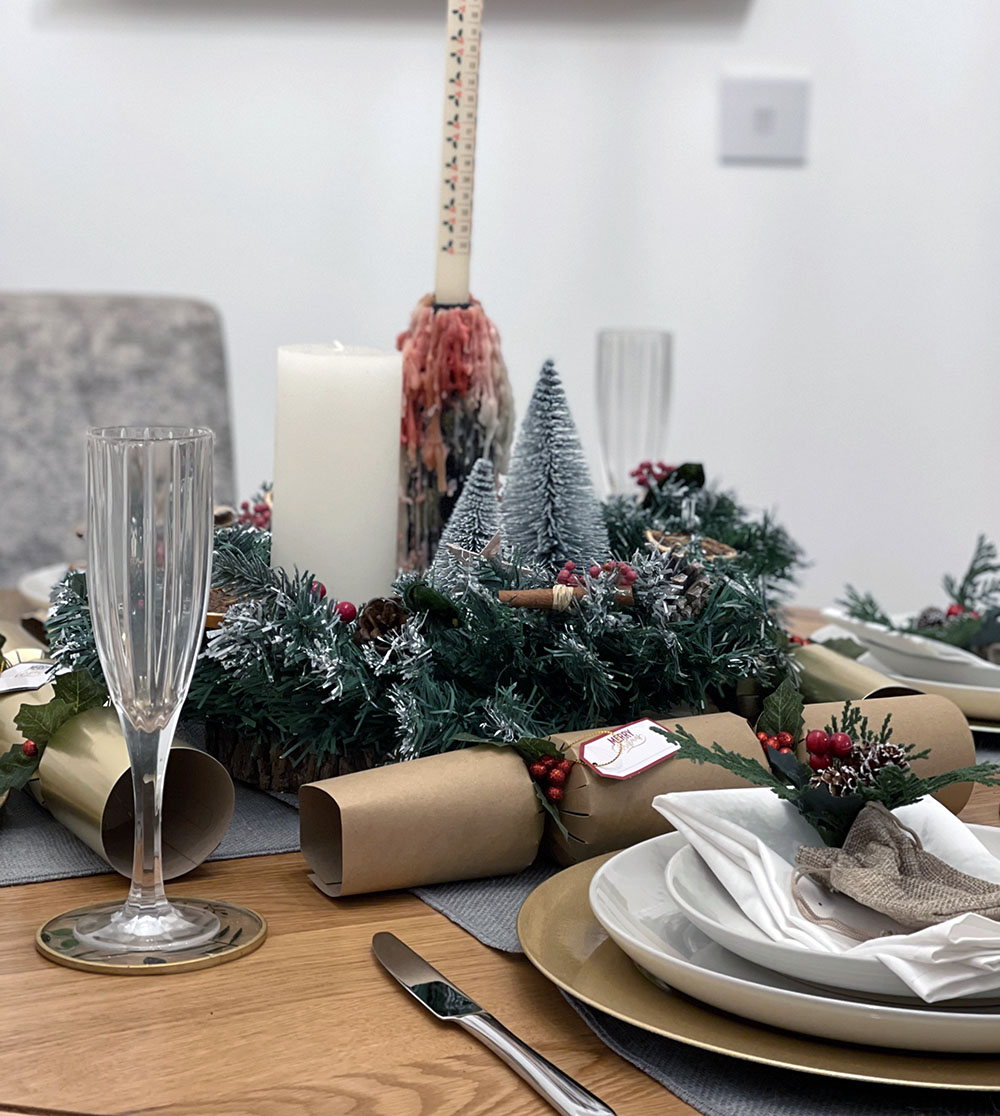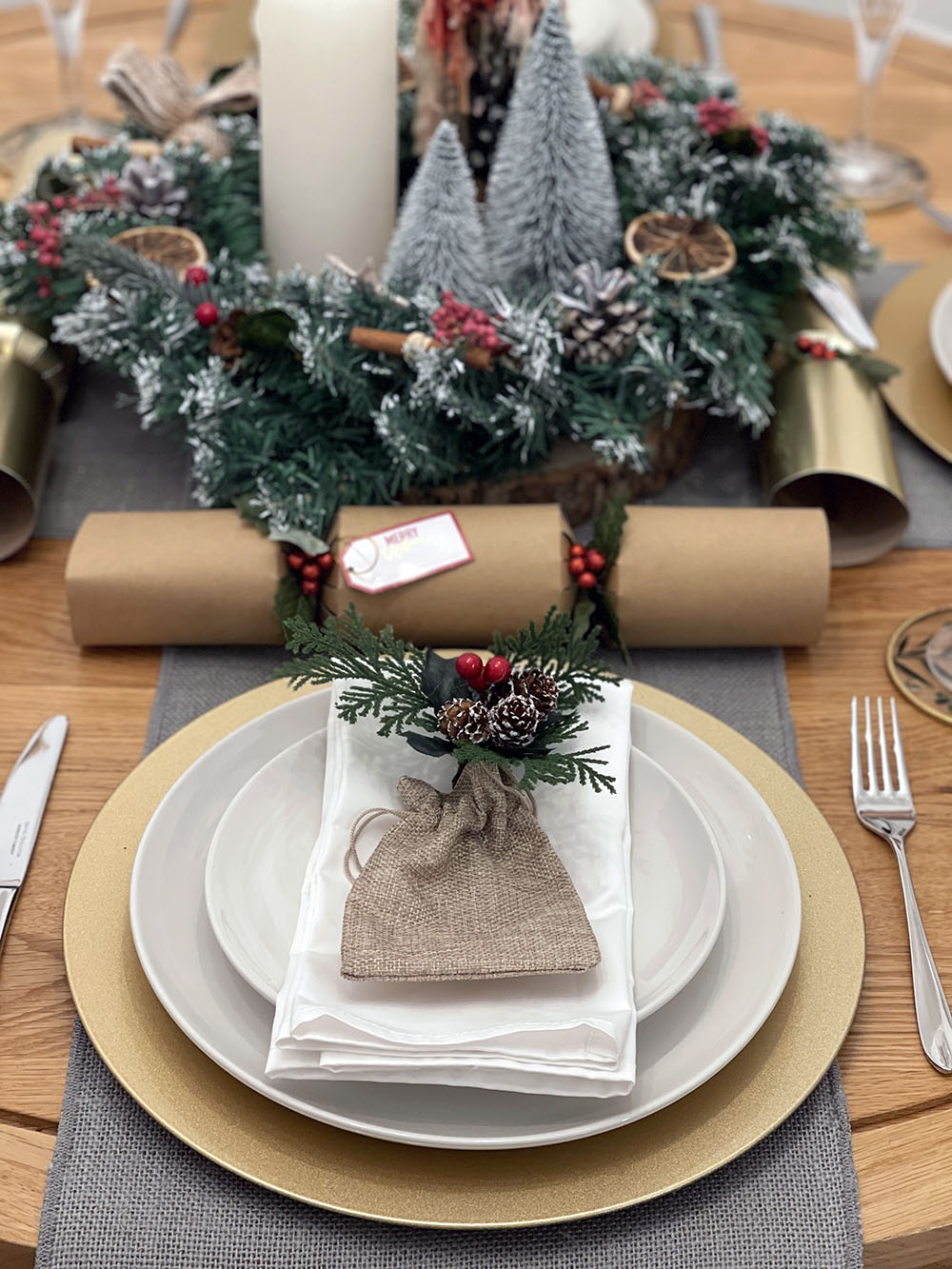 One thing I didn't want to do with this table setting was spend silly amount of money creating something that looked overly lavish and Pinterest-worthy. Especially when I knew it was mainly for one day and we wouldn't be hosting anyone for Christmas. So, here's everything I used to show how affordable this was.
Table Runners – eBay
Coasters – Asda
Charger Plates – Wilko
Dinner Set – Olio by Barber Osgerby, Royal Doulton
Cutlery – Gordon Ramsay by Royal Doulton
Crackers – Wilko
Jute Bags – eBay
Artificial Holly Stems – Hobbycraft
Wreath – Hobbycraft
Mini Artificial Trees – Hobbycraft
Advent Candle – Bridgemere Garden World
Candle Holder – my husband's since he was a kid, hence the amount of candle wax built up
Champagne Flutes – Linear from Royal Doulton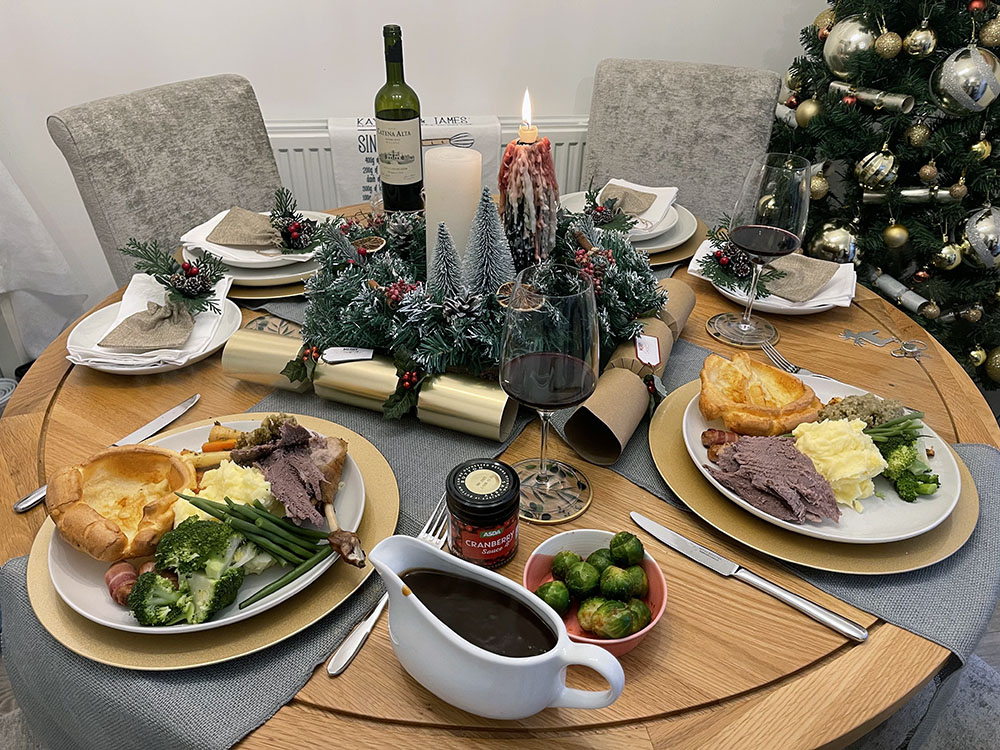 How do you set the table for Christmas?