Sometimes it's a simple change like new bedding that can really transform a room. Our spare room doesn't get used a lot and is one of those rooms where we simply store stuff under the bed, or use the chest of drawers for additional wardrobe space or for that junk draw everyone has in their home. Because this room doesn't get used a lot, I didn't want to spend too much time or money decorating it, but new it needed a little refresh.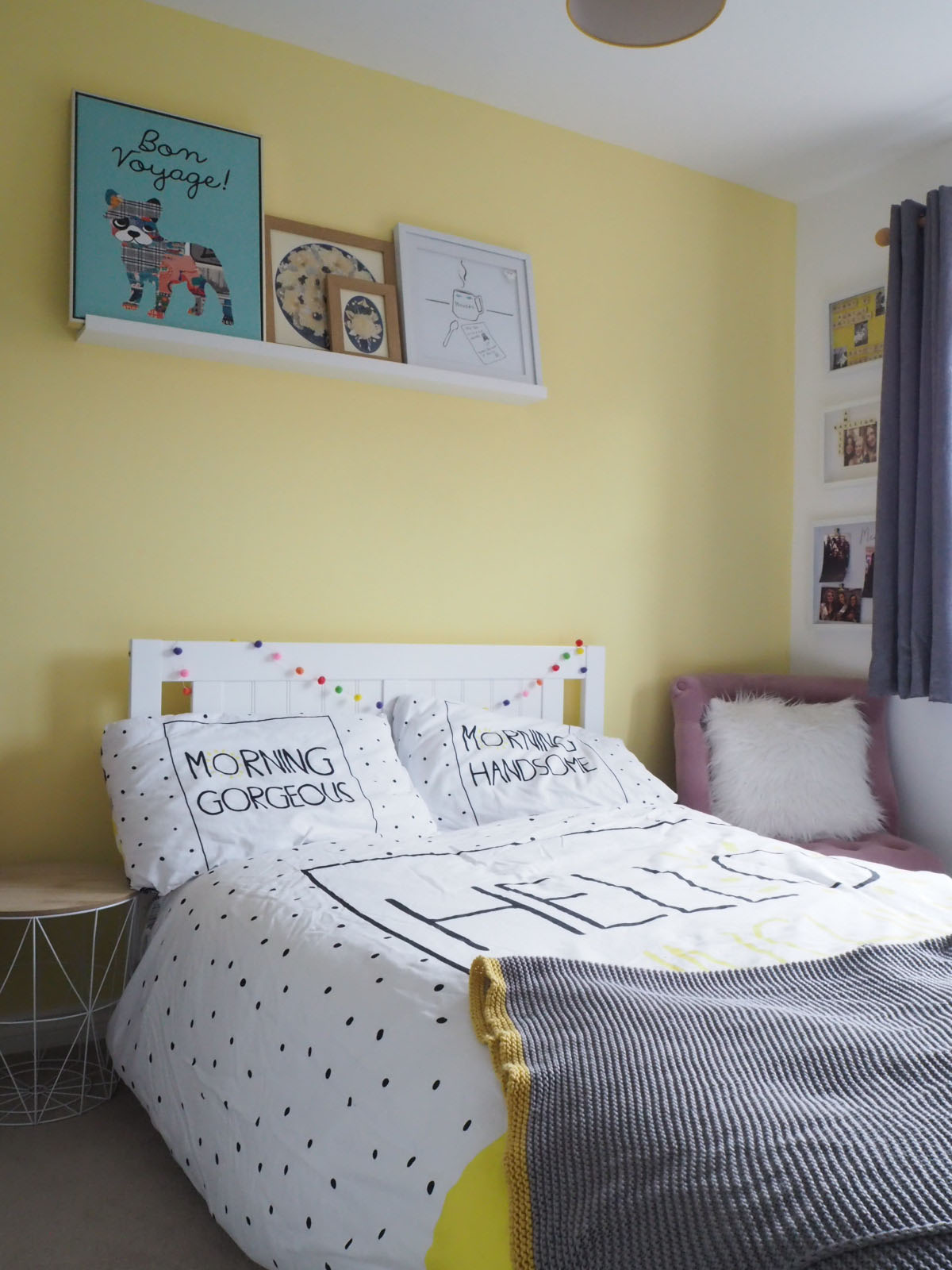 Don't get me wrong, the 'before' wasn't terrible, I just didn't like the bedding. It felt cheap, wasn't the kind of material you wanted to snuggle up to at night (not good for overnight guests), and the yellow completely clashed with the wall as it resembled a neon highlighter.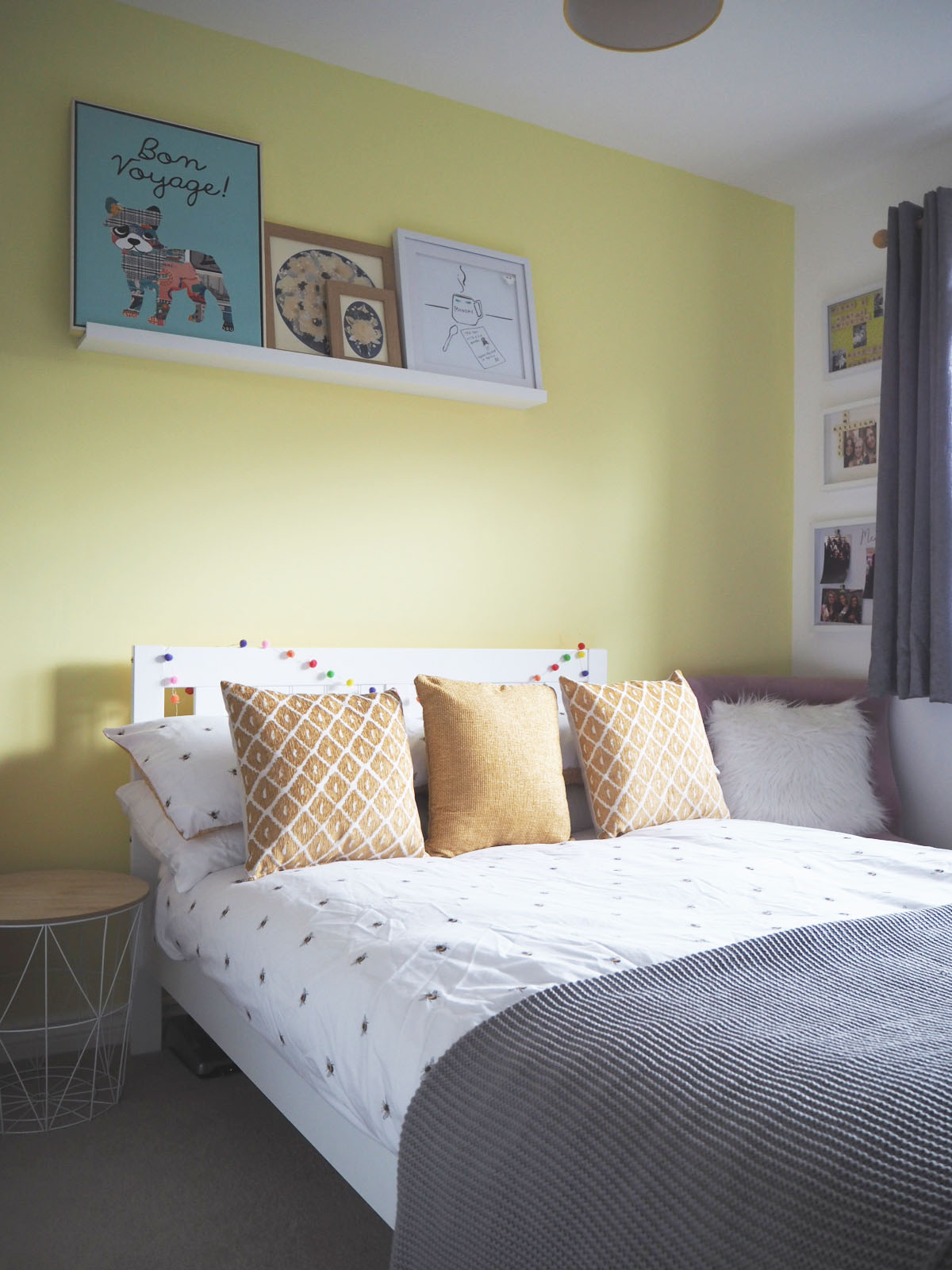 All I did was pay a trip to George at ASDA and purchase a new duvet set, an extra pair of pillows and three scatter cushions – in total, it cost £36 and has made the world of difference. The bedding set was £16 for a double and came with the duvet cover and pillowcase pair, the cushions were £4 each and £8 for the extra pair of pillows. The throw at the foot of the bed was there before, so it really was an affordable way to simply and quickly refresh a room.