Affiliate marketing is a great channel for growing a business, as well as earning an income as an affiliate yourself. Let's chat about what is affiliate marketing and how does it work. For newbies, I agree it's complex to wrap your head around but I hope this post helps to explain at least the basics enough for you to be able to get started.
What Is Affiliate Marketing?
It could be defined in two different ways, from the perspective of an affiliate themselves or from the advertiser aka. brand point of view. However, I am going to explain it from both sides in one. So, affiliate marketing is when an affiliate (i.e. an influencer or a cashback website like TopCashback) markets an advertiser/brand's (a business who deploys an affiliate marketing strategy for their business growth) products or services in exchange for commission.
Commission is not earned from the traffic directed to the brand's website, but from a conversion goal set by the brand. The main conversion would be a sale/purchase, but depending on the brand's marketing strategy, a brochure download or a newsletter sign-up could also be classed as a conversion. One of the main reasons brands use affiliates in their digital marketing strategy is mainly to grow brand awareness.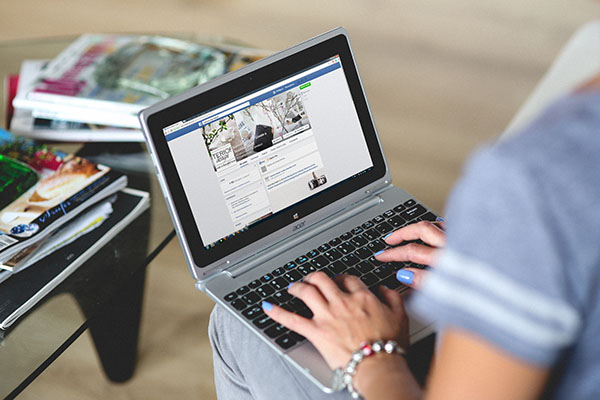 What Commission Do You Earn? 
This is all set by the brand and therefore isn't the same across the board. Some offer a flat-rate of 3% commission for every sale/conversion for example. Others offer a tiered-commission depending on what type of affiliate you are (more on that later) or the order value i.e. orders less than £50 get 2% commission, less than £100 get 3% and so on .
How Do I Become An Affiliate?
Some brands have their own affiliate program which is set-up with their own dashboard, such as Fiverr. However, most brands are signed up via an affiliate network like AWIN or Pepperjam. From a brand perspective, these networks act as a management system for approving/rejecting affiliates who request to sign up to the brand's affiliate program, tracking the sales they generate and promoting their brand's offers/news.
As a starting point, I highly recommend joining an affiliate network to get started as an affiliate. I personally prefer AWIN but it's good to join based on your own research too. AWIN have a joining fee of £5 but this gets credited back once you make £5 in commission.
Do I Earn Commission From Anything For Any Brand?
Firstly, you can only earn commission if you're approved as an affiliate on a brand's affiliate program. This is the most important step to getting started on your journey as an affiliate. Once you're approved, you'll be able to use your own link which will track any sales you generate for that brand.
Brands who you are an approved affiliate for may have specific products or services they want you to market for them but technically, any sale generated via your trackable link will earn commission. Not all brands have an affiliate marketing strategy or are signed up to a network, therefore don't expect to find all brands available to earn commission from.
How Can Affiliates Promote Products & Make Sales?
This all depends on the type of affiliate you are (next section) but here's an overview on how to market a brand's products. Brands likely share various offers you can push as an affiliate – cashback or discount code
Promotions
Cashback or discount code websites heavily rely on brands offering promotions for them to promote on their websites. That's due to the nature of their website's.
Content
Influencer's create content such as blog posts to post product reviews and promote the brand, so this is one option you can explore.
Display
Most brands not only encourage using text links within your content but also a variety of creatives to display on your website too. Brands may supply creatives suitable for sidebars, hero banners and blog posts for content which is more visual.
Personalised Discount Codes
If you have a following, you may reach out to the brand to ask if you're able to have your own exclusive discount code. By having your own code you don't need a tracked URL as all sales generated off the back of that code would be traced back to yourself.
What Types of Affiliates Are There?
There are various types of affiliates out there based on what they do and how they promote a brand. This includes:
Cashback websites
Discount/coupon sites
Influencers / Bloggers
CSS Affiliates (solely PPC activity)
News and media sites
Email
Social Media
Review websites
Do Consumers Have to Pay More If Purchasing a Product via a Tracked Link?
No. Brands would have already considered all additional fees incurred by working with affiliates beforehand. Therefore, there is no need to increase the cost for the consumer.