Baby classes are the one thing that have kept me sane throughout my maternity leave. They force me out of the house, enable adult conversations, but also help tire out my baby so I finally get 20-30 minutes of peace, even if that's nap-trapped in the car when I arrive back home. But they're also a fantastic sensory experience for babies, and are great for their development to be around others and participating in activities you likely wouldn't do at home – certainly don't have the energy to be doing half the stuff we do in these classes, at home. Below are the baby classes in Cheshire East and Staffordshire that I've been to and recommend. Be sure to share which baby classes you recommend too. 
Baby classes in Cheshire East & Staffordshire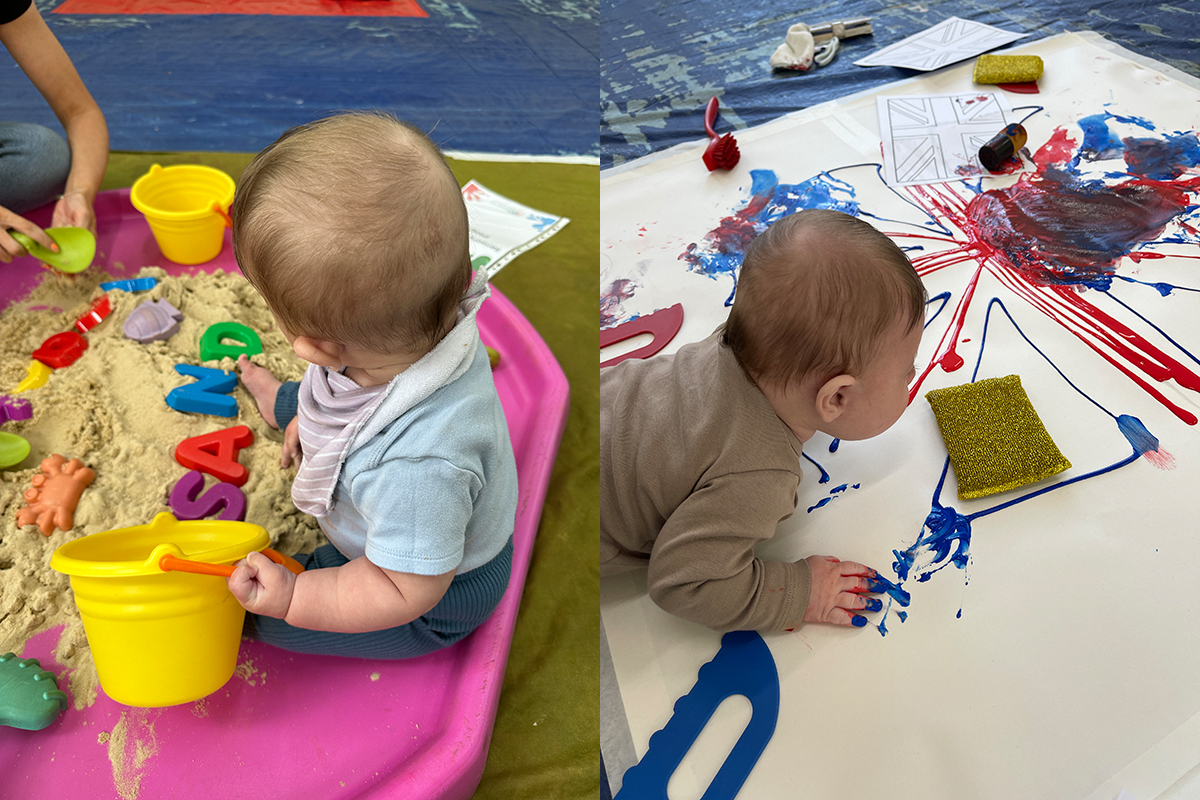 ARTventurers
If you don't mind mess and are after some weekly keepsakes made by your little ones, then ARTventurers is perfect. This was the second baby class in Cheshire East that I joined. It gets as messy as you allow it to. I always let my daughter handle paints, brushes and sponges as she wished, just going with the flow. I'd sometimes get her to do tummy time in the paint so she could explore all the textures and build her strength, as I started this class when she was just three months old. Each week you'd do footprints and considering I did this class for twelve weeks, I got to see her little feet grow week-by-week which made for some great keepsakes. If you book for the full term, you also work on a showstopper art piece in each class until you're left with a finished 'masterpiece' by the end of the term.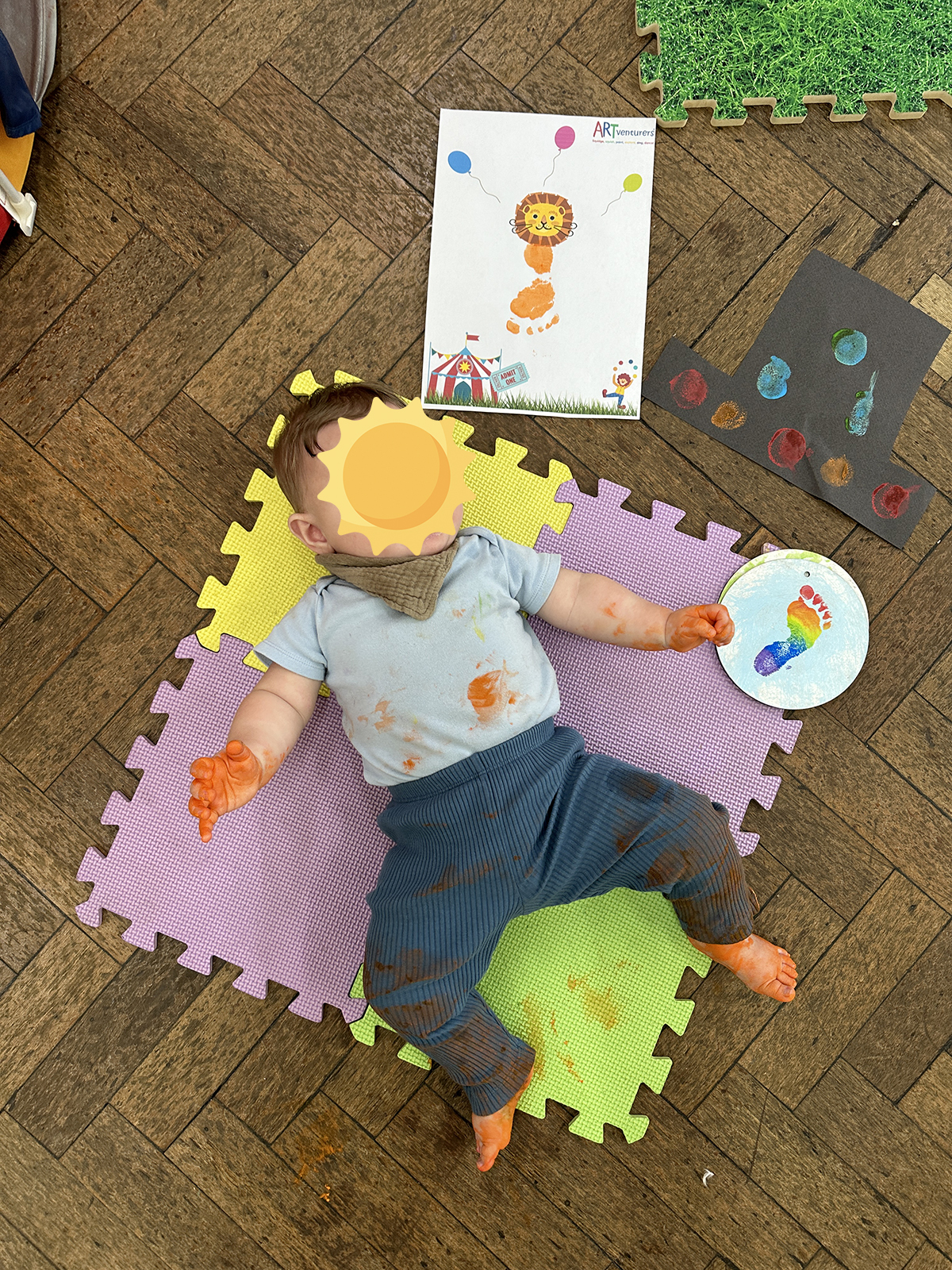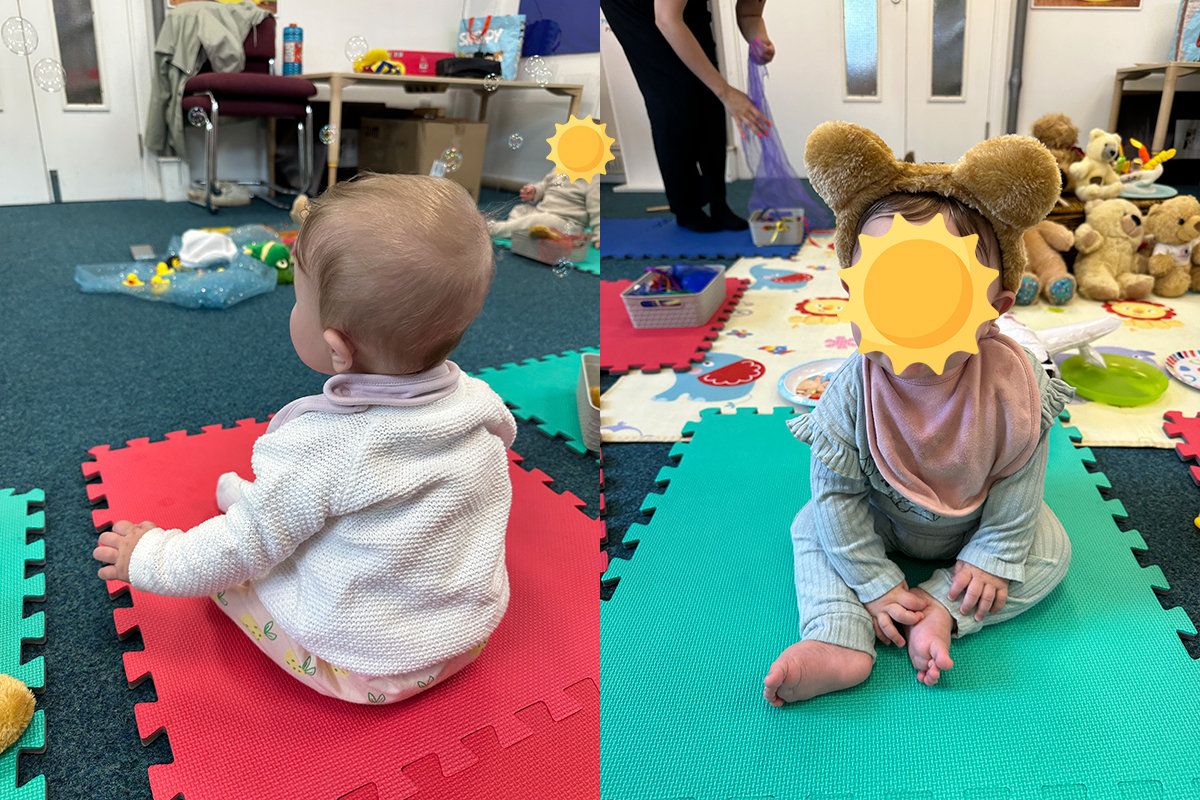 The Sensory Storyteller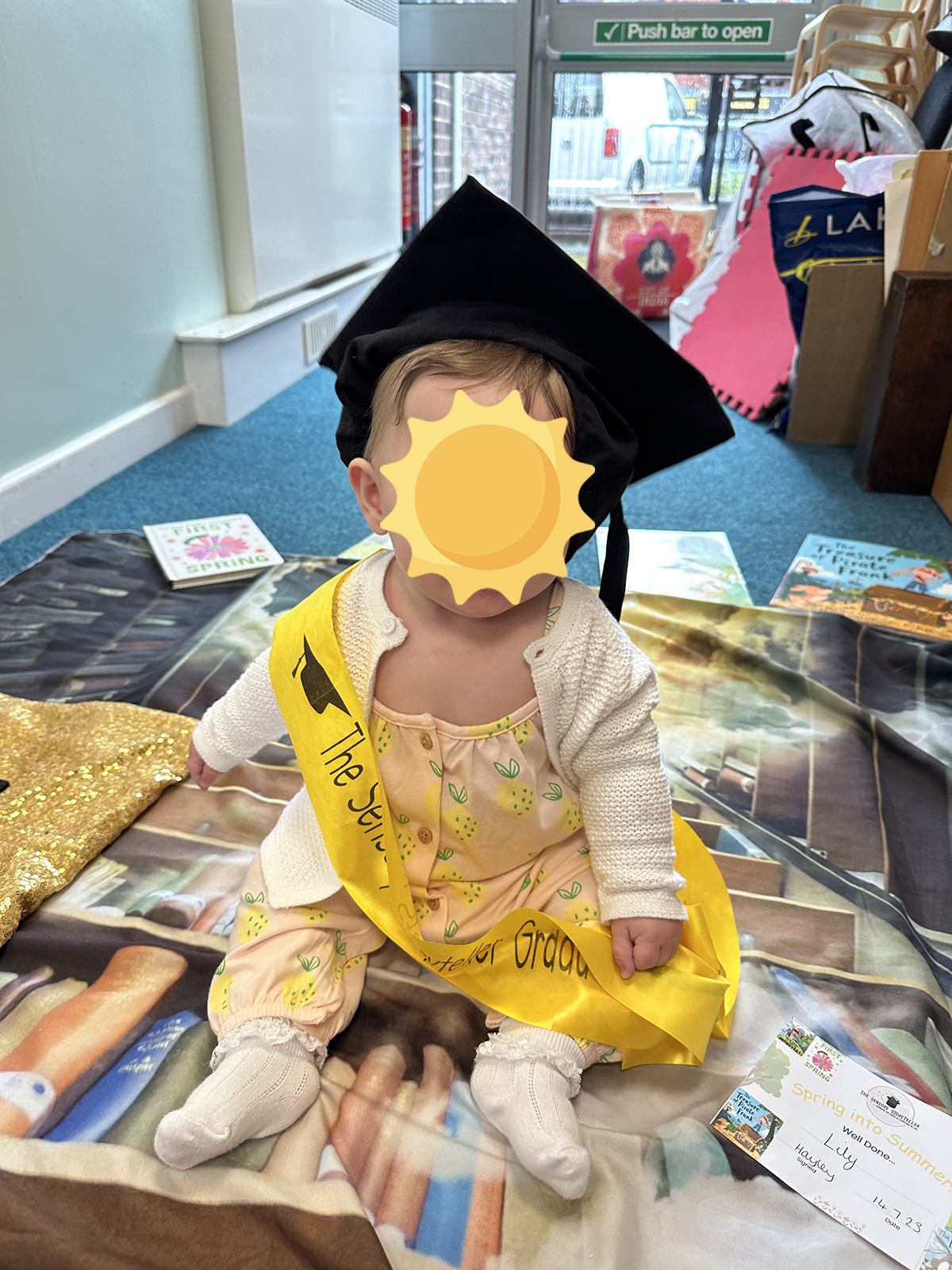 By far my most favourite baby class in Staffordshire, and continues to be. You're treated to a hot drink and biscuits at the start of the class whilst you get relaxed, and then the fun begins. Each baby is given a basket of sensory toys to use throughout the story. Hayley then reveals the book of the week and there's various songs, dances and sensory treats to experience throughout. At the end of the term, you then 'graduate' where there's a cute photoshoot opportunity complete with graduation cap. I'm always drawn in by a good photo opportunity!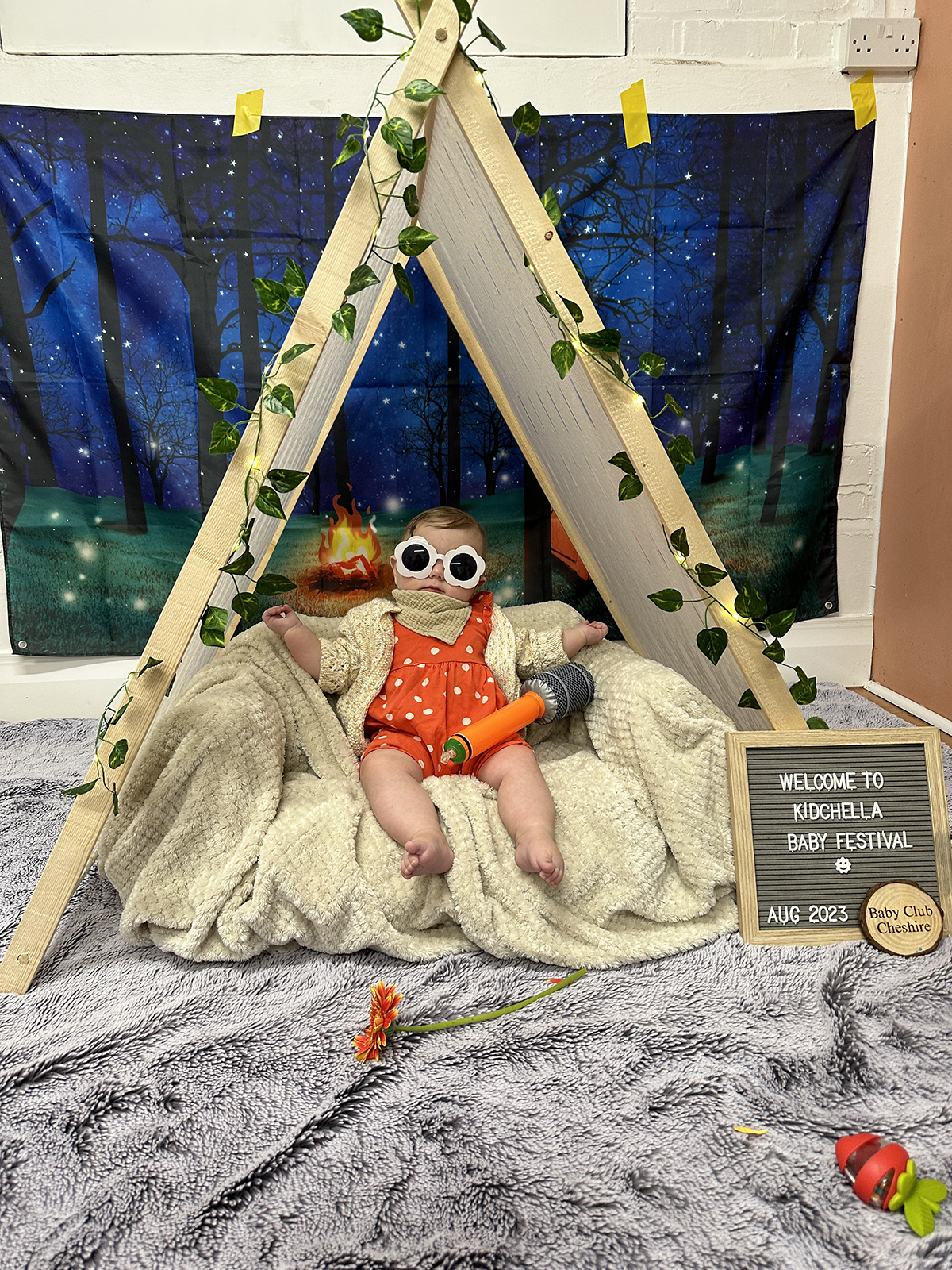 Baby Club Cheshire Saturday Classes
On the first Saturday of every month, Baby Club Cheshire offers classes at Imagination Lane in Nantwich – perfect for those where one or both of the parents are working and they'd like to attend classes as a family. There's always a theme for the class, sensory activities to explore at baby's pace, more photo opportunities, and you get a keepsake to take home too.
Find out more here.
The Brooks Children's Center Sensory Class
This is a free sensory class for Cheshire East families which takes place at the Children's Centre. You're offered toast mid-class – honestly, a simple treat of toast or biscuits and a drink is heavenly. There's no agenda to these classes, you simply show up at any point throughout the 90 minutes it's open for, and explore all the different toys and sensory materials they have available. You don't need to book, just show up on the day, and it's a nice laid-back opportunity to chat with other parents. It would be worth contacting your local children's centre to ask what activities they have on each week, or even your local library!
View their weekly activities timetable here.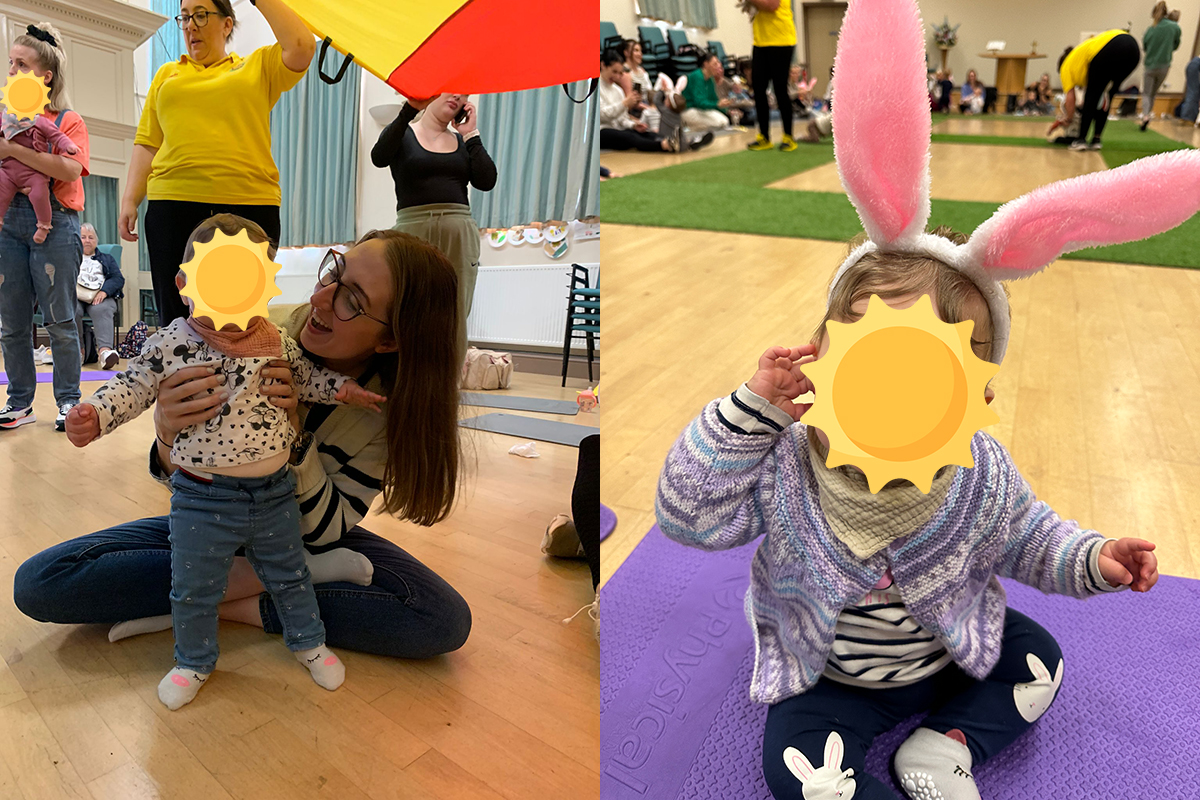 Boogietime by My Baby Time
A more recent baby class in Nantwich I discovered is Boogietime. It's a full hour filled with lots of singing, puppets, toys and games. I even feel knackered afterwards, so it's no wonder my daughter has a long car nap after each class. They also have some great incentives: if your baby sleeps for more than half of the class, you get a voucher to return for free; and at the end of every class you're given a sticker to add to your 'passport' and once you've collected ten stickers your baby can pick a prize.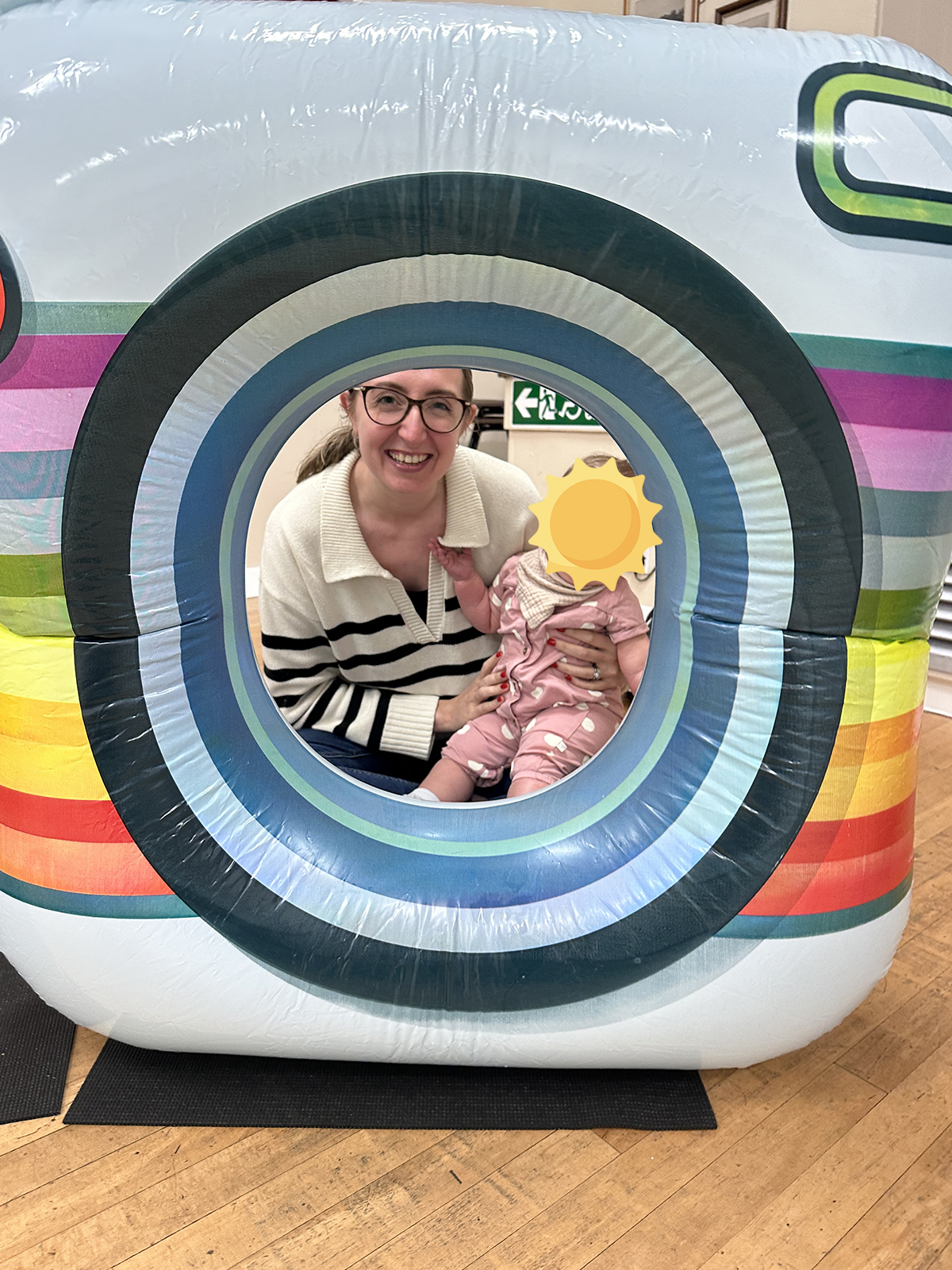 WiGiggles
A baby class in Staffordshire that's full of more singing and dancing, is WiGiggles. I attend the one at Talke Village Hall with a friend every now and then, so haven't committed to a full term. However, they do themed nurture groups which you pay extra for and get a keepsake to bring home. I have two booked in for Christmas where we'll be making a personalised stocking in one, and a personalised Christmas Eve plate in the other – I can't wait!
Find out more here.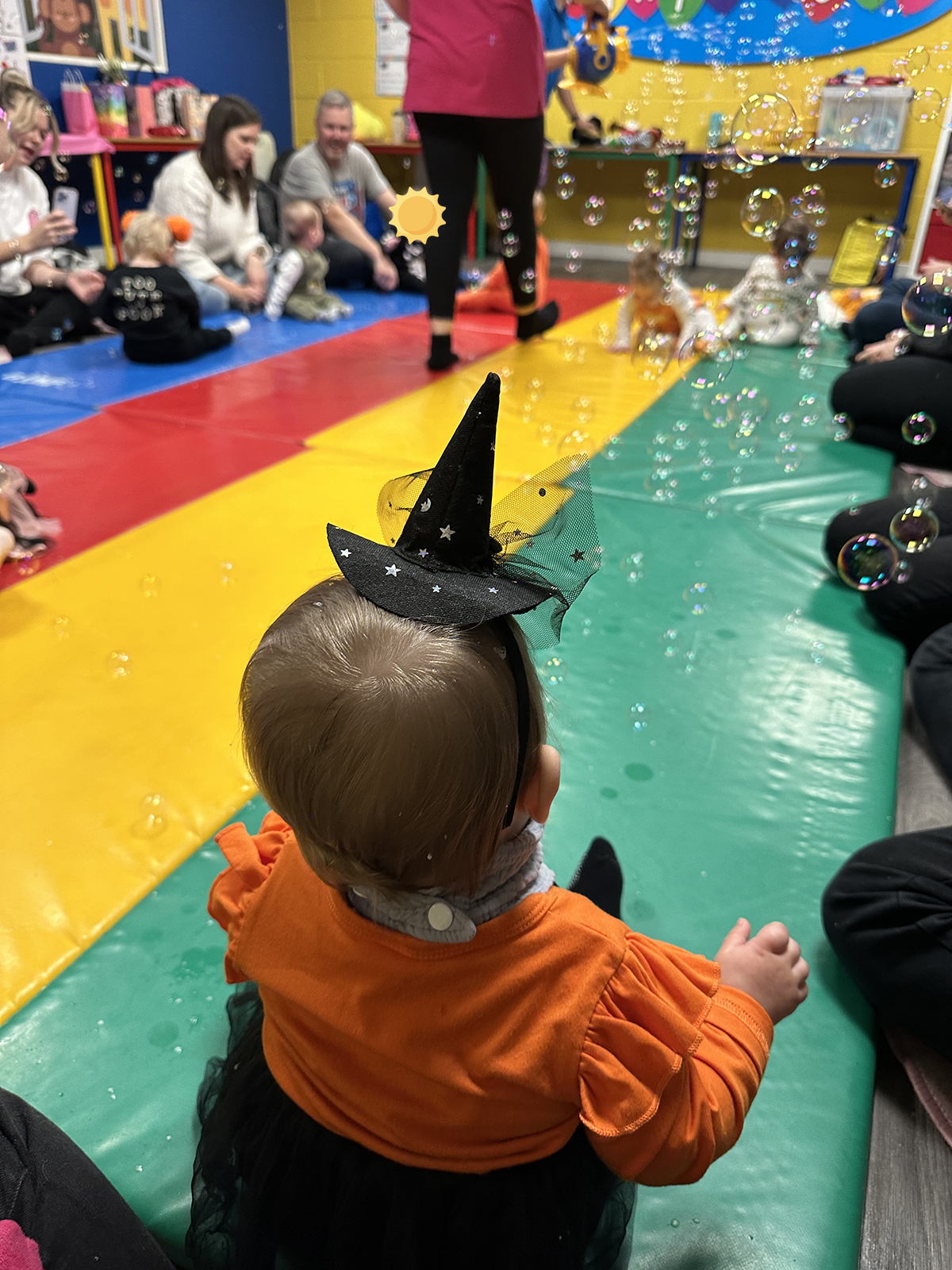 Rhythm Time
If loud music and instruments is something your baby responds well to, then this is the perfect class for them. I first took my daughter when she was three months old for a taster session which she did not like at all. She went through a phase of not liking group singing, but I started taking her again at 8 months old and she's loved every single week, clapping and dancing all the way through.
Water Babies
This was my biggest fear, taking my daughter to swimming lessons. I held off for months as I was trying to find a weekend class so my husband could go with her and I watch, but the only ones available were double the price. I'm not a fan of going in the water, but I didn't want to delay her starting swimming any more than I already had. It's actually a great class and I've grown so much more confident in the water, and so has my daughter. We've only done three weeks so far, and have another five to go for the initial term. We then plan to find a way of working it into our weekly routine in the new year once I return to work.
Find out more here.