*contains affiliate links.
I love seasonal décor and I'm slowly expanding my own collection of seasonal garlands, door wreaths and other bits and pieces to update our home with as the seasons change. I've even got my fair share of Halloween decorations too: 2ft black trees pre-lit with orange lights, cobweb-style lace throws for the tables and tv unit, and of course many pumpkins. But when you walk in-store for Halloween decorations each year, I find it all gets a bit repetitive – there's nothing that looks different to the year before (other than the price tag), and you're left buying more of the same stuff you've had for years. So, I've done some browsing and found my favourite pieces in Etsy's Halloween Shop* that I've yet to find in local stores.
Personalised Family Halloween Sign
I like a good personalised gift, but sometimes they can get a little same-old in terms of their style. So, switching it up with the seasons is a perfect way to add some new character to your home. Find here*.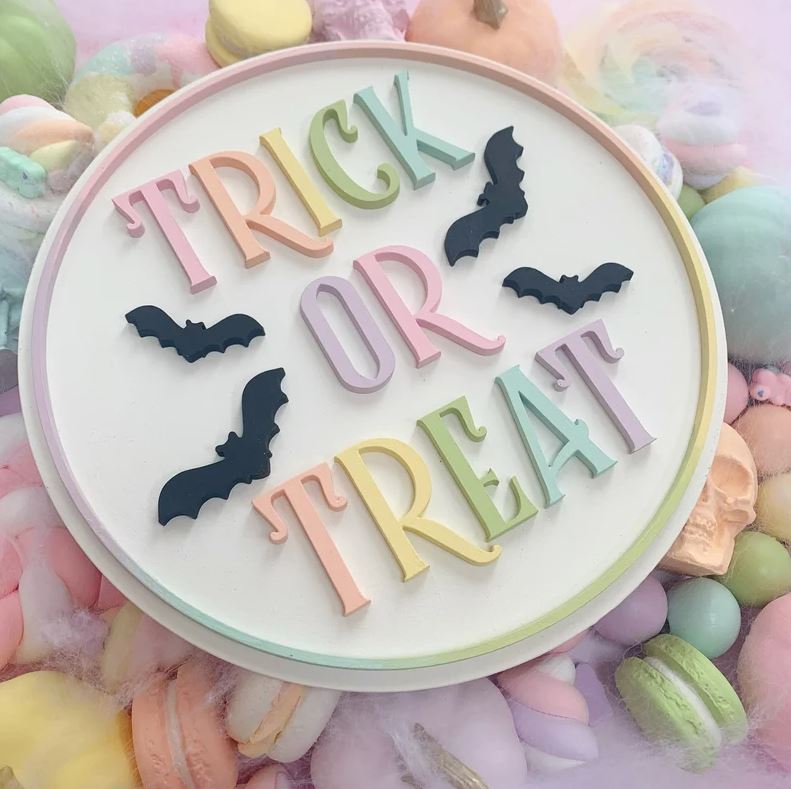 Cute, Pastel-Coloured Trick or Treat Sign
For those who want Halloween to fit with their aesthetic, not the other way around, this is the first colourful and cute decoration I've seen. No more black and orange! Find here*.
Neon 'Spooky' Sign
A fairly retro approach, but something I don't see a lot of in stores or online. Find here*.
Black Witches Décor
I like a mix of minimalist and bold décor, I guess it depends on how 'busy' looking the room already is and if bright colours or bold patterns have already been used. These are a great way of adding a touch of Halloween to your home, without the typical Halloween colours and décor. A more sophisticated approach, shall we say…
Find here*.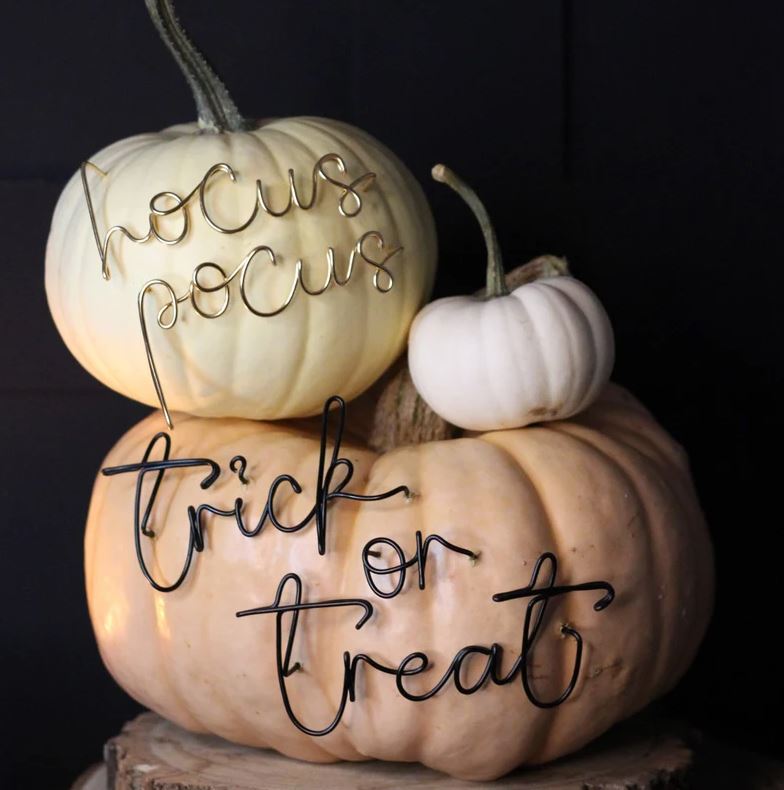 Pumpkin Wired Decorations
For those of you, like myself, who don't enjoy carving a pumpkin but still want them to look great, these are a unique way of adding décor to your front porch. Plus, they can be used year after year! Find here*.
Door Stickers
I like window stickers at Christmas to add snowflakes etc. so the same for your door but to make some character faces for Trick or Treaters is a winner! Find here*.
Witch's Boot Floral Arrangement
I mentioned before I have my fair share of seasonal décor, but one thing I have next on my list is to have a statement flower arrangement (artificial of course, as plants do not stay alive in our house) per season which I can box up and switch up as summer ends and Autumn arrives, and so on. So this is one of my favourite autumn/Halloween arrangements that's yet to be beaten. Find here*.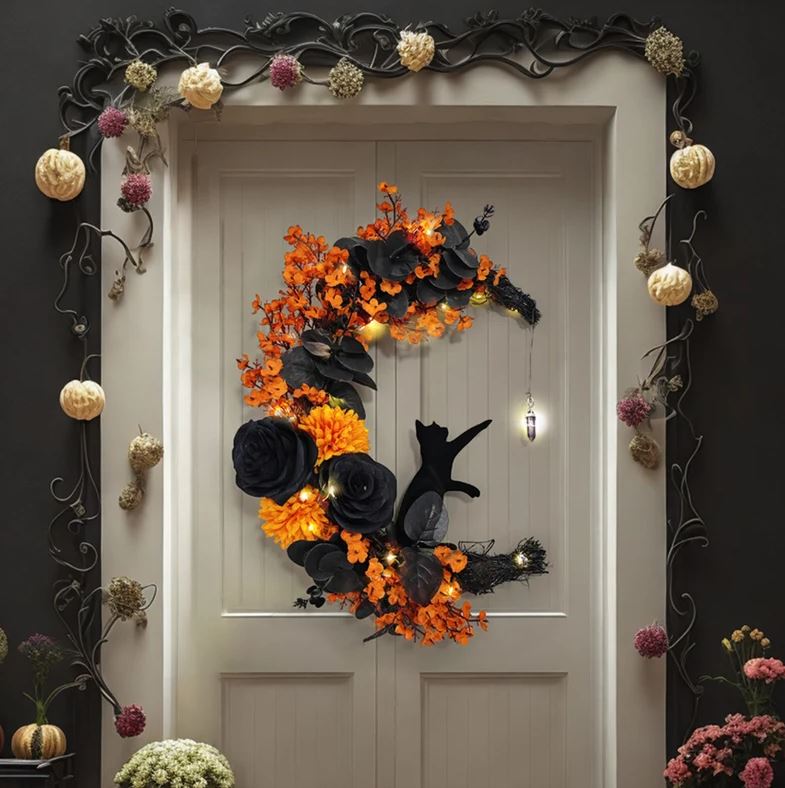 Half Moon Door Wreath
Every door wreath I see is round, which is fine, but when you're after something different then it can be difficult to find one that catches your eye. But, here I've found a half moon shape which is perfect for the spooky season and something different to the usual style of wreaths you see in stores. Find here*.
Have you got any favourite Halloween or seasonal décor you'd like to share?