*affiliate links
Autumn has been a miserable season so far with lots of rain and rather grey days, instead of crisp, sunny days with a slight chill. Although, despite the rather dull weather lately, it does make me lust over cosy moments indoors with my family. No relaxation would be involved with a nine month old of course, but a cosy aesthetic complete with warming decor just to give it a lovely vibe. So, here are my top picks for a cosy winter* at home.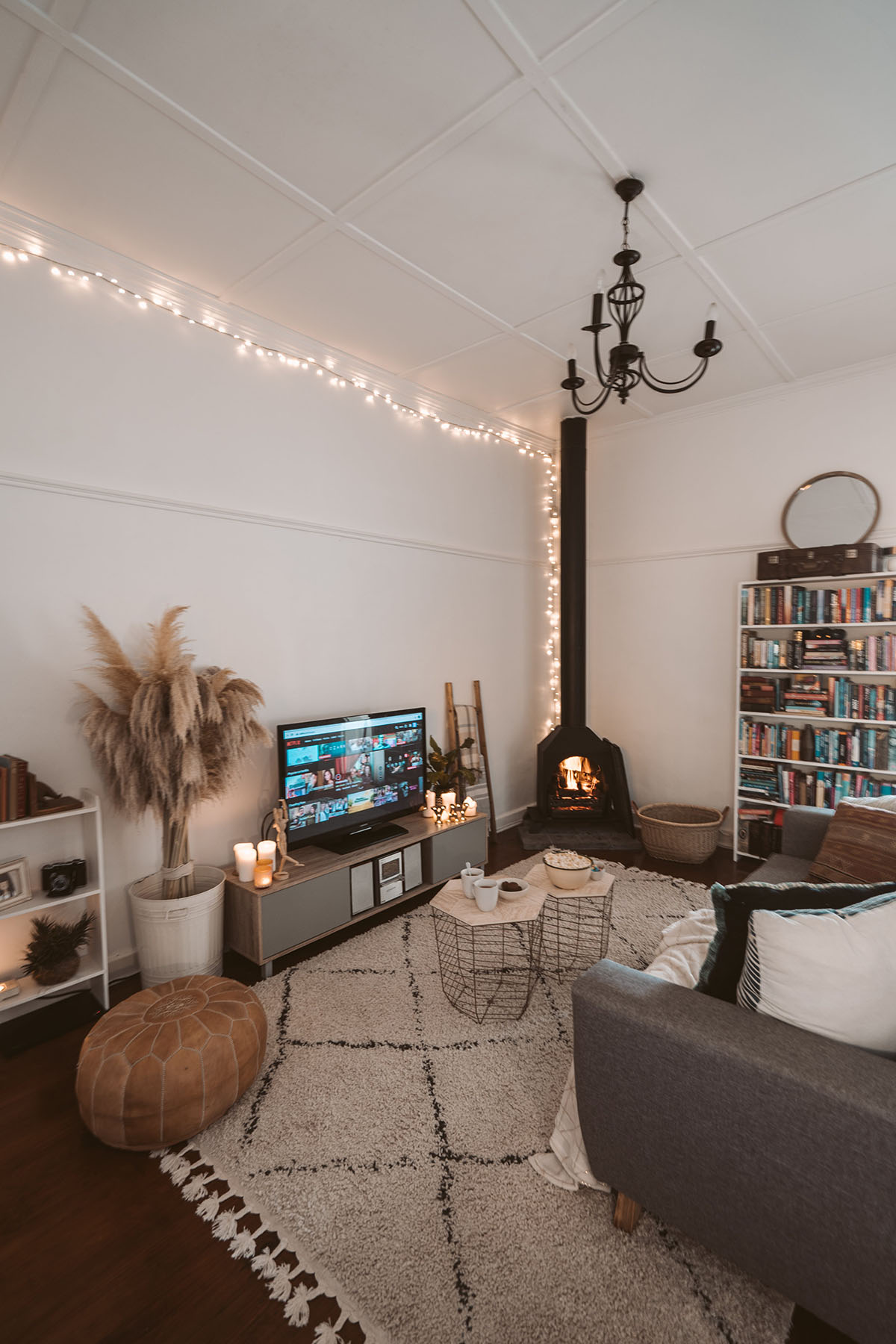 Create a Cosy Vibe
Nothing screams comfort more than a big, soft throw* to wrap around yourself whilst cosied up on the sofa with a nice cushion* to rest your head on, and your favourite show or film on tv. But, add some fairy lights* to the mix and you've got yourself the perfect winter setup at home.
Fill Your Home With Your Favourite Scents
I have an oil diffuser from Oliver Bonas like this one, but blue. Every time I've finished cleaning the lounge, I pop this on for 30 minutes to finish my cleaning ritual to leave the room smelling beautiful. But, I also enjoy putting it on for a longer duration (it goes up to 3 hours) when I've got a free morning or day to myself (a rarity these days) and I can simply sit in my lounge, reading a book with a drink of choice, and relax as I start to smell the room fill up with my favourite scent. I'm currently using an Orris & Ylang Ylang fragrance oil, but you can find packs like this one* to offer you some variety depending on your mood.
Keep Your Body Warm
The cooler months tend to leave me aching more if I've either spent more time outdoors or refused to put the heating on for a while – the cold just had a negative impact on my joints, as it does for many. So, a hot water bottle* is a MUST. I have on my wishlist this year a long, slim hot water bottle so I'm able to wrap it around my hips and back, or even draped around my neck and shoulders, but to be fair, any hot water bottle does the trick! Then, to keep your piggies nice and toasty, slippers* are a fun factor. The funnier or crazier the design, the better.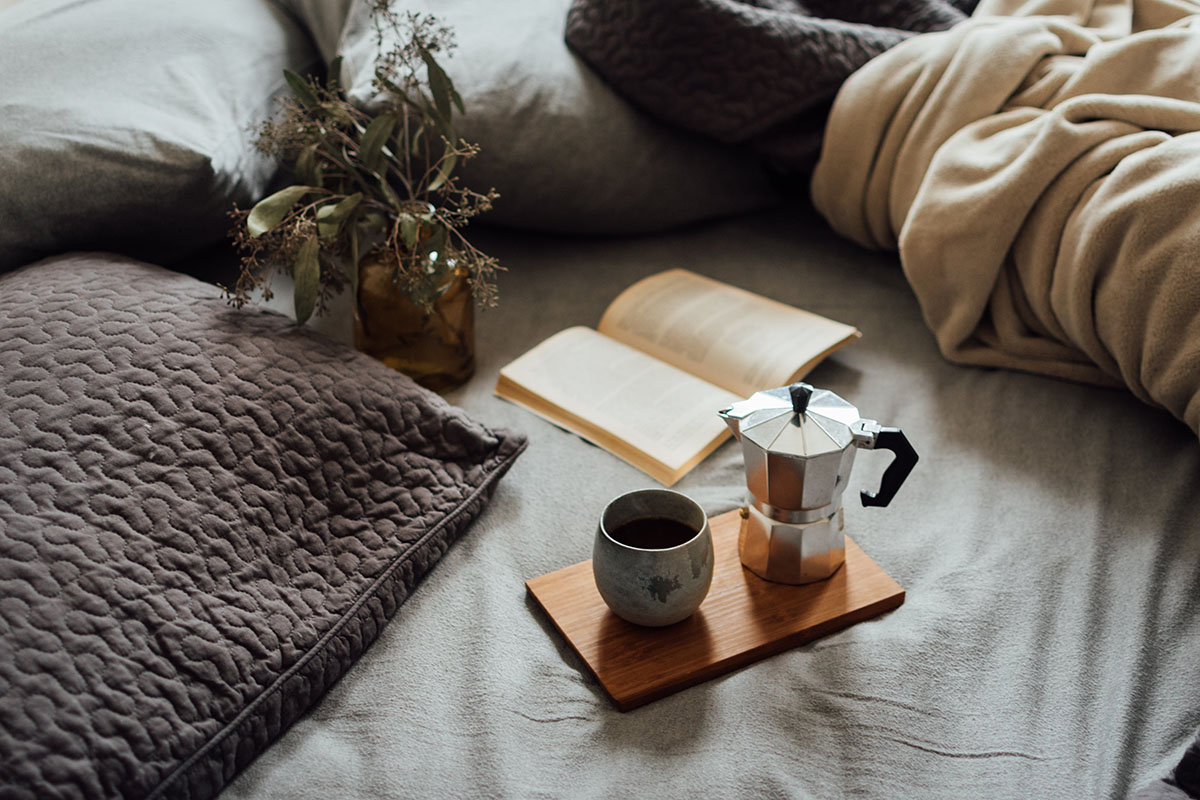 The Important One – Hot Drinks
The moment I feel the slightest chill in the house, I instantly pop the kettle on and make myself a hot drink. Now, this is where everyone's drink choice varies, but mine depends on my energy. If I'm looking for a quick pick-me-up, then a cup of tea does the job for me. If I have a little more time on my hands, then I do love a Chai Latte. I used to walk to Costa for one which is a five minute walk from my house, but instead decided to buy a bottle of Chai Tea syrup to add to warm almond milk, and it tastes the exact same and saves me a fortune. Or, if you're looking for something really luxurious then on the weekend I got to sample the White Hot Chocolate from Whittard of Chelsea during a trip to Cheshire Oaks, and it tastes amazing. It was like they'd melted a Milky Bar and handed it to you – so good.
Next up, is the vessel you drink it out of. We have one matching set of mugs in the house, the rest are novelty ones we've acquired over the years – one even being fourteen years old! So, get yourself your favourite mug* and even opt for a mug cosy like this one* to add an extra layer of cosiness to your drink.