Since entering the second trimester, hormones have been rather generous to my skin; pregnancy glow and reduced breakouts, it's the best! However, I still suffered from the likes of dry skin, large pores and red patches across all areas of my face, not just one particular region. After receiving the Fresh Cohorted beauty box back in April, I've been loving the Rose Deep Hydration Facial Toner and Rose Deep Hydration Face Cream day and night. 
I hadn't been using a toner before then and my choice of moisturiser at the time was clearly doing nothing for me, but the difference these two products have made is amazing. I no longer suffer with dryness, the redness remains but has significantly reduced, and my pores have shrunk to the point where once I put on makeup they're almost invisible – I've not been able to enjoy a no-pore look (if that's even a thing people say) since pre-teens, and I'm 30 next year!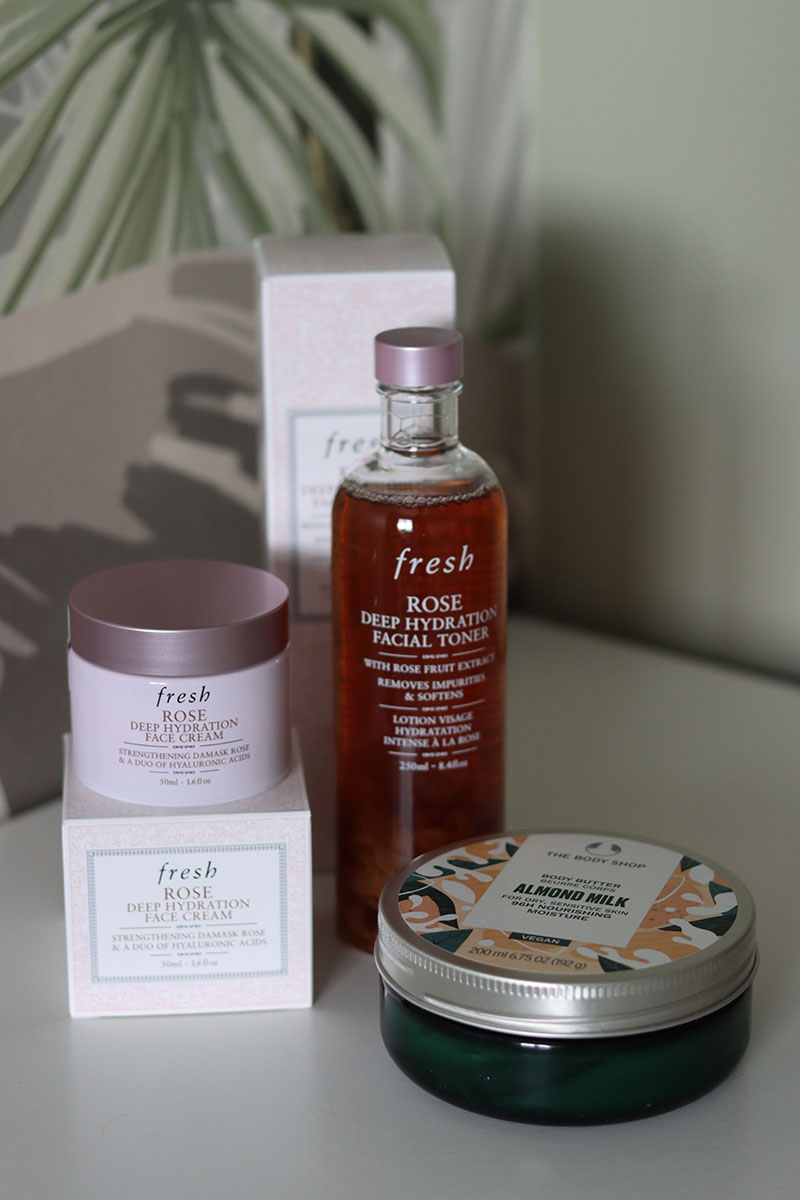 I took to Cult Beauty to stock up on both the Fresh Rose Deep Hydration Face Cream and Toner in the larger 50ml tub and 250ml bottle and yes, it's pricey. But, Cult Beauty had a couple good deals to choose from and fortunately I was able to benefit from the new subscriber offer for 15% off. If I wanted however, I could've ignored the 15% off and received a free Fresh Skincare Set worth £50 instead which had a deluxe mini of the face cream. But for me, I knew these were my two staple skincare items, so I wanted only them.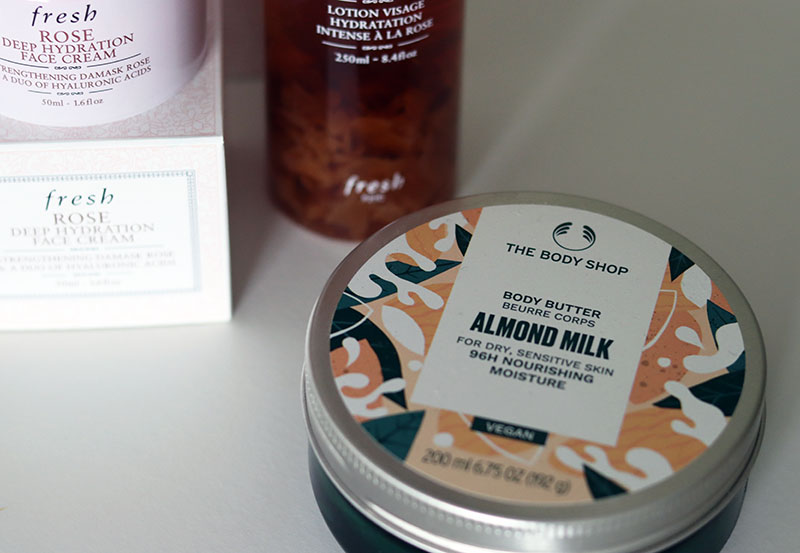 My last skincare favourite during pregnancy to date has been the Almond Milk Body Butter* from The Body Shop. This whole range smells amazing, but their body butters in general have always been a favourite of mine; non-greasy, a body moisturiser that actually does what it says on the tin, and a great fragrance that lasts all day long. I mainly use this on my bump to help keep the skin hydrated to possibly minimise stretch marks – so far so good, none to be seen – and also on my legs where I suffer the most dryness and irritation, plus my elbows which often crack. 
As I now enter the third trimester I am already noticing a rapid change in my body – my bump is firming up even more (which is making overall comfort a thing of the past), hunger is taking over and trips to the toilet are almost every hour. On top of all that, I'm expecting some changes in my skin too. So far all has been great, but as the days get cooler and my body is dealing with ever changing hormones, I expect some skin challenges, so fingers crossed these three stay as my skincare saviours!
*this post contains affiliate links.