I'm not a beauty guru, nor do I claim to be one. Back in 2014 when I first started out blogging (on a different blog to KayCaton.co.uk), I dedicated most of my little space on the internet to beauty, hair and skincare product reviews. But, I never truly knew what worked for me. Over the years, I've discovered many tips for applying makeup, taking care of my hair, and improving my skin. I want to share those tips today, as I wish I knew these sooner! These tips have come from friends, colleagues, articles I've read and beauty specialists themselves when I'm having a facial or trying a new foundation at a makeup counter.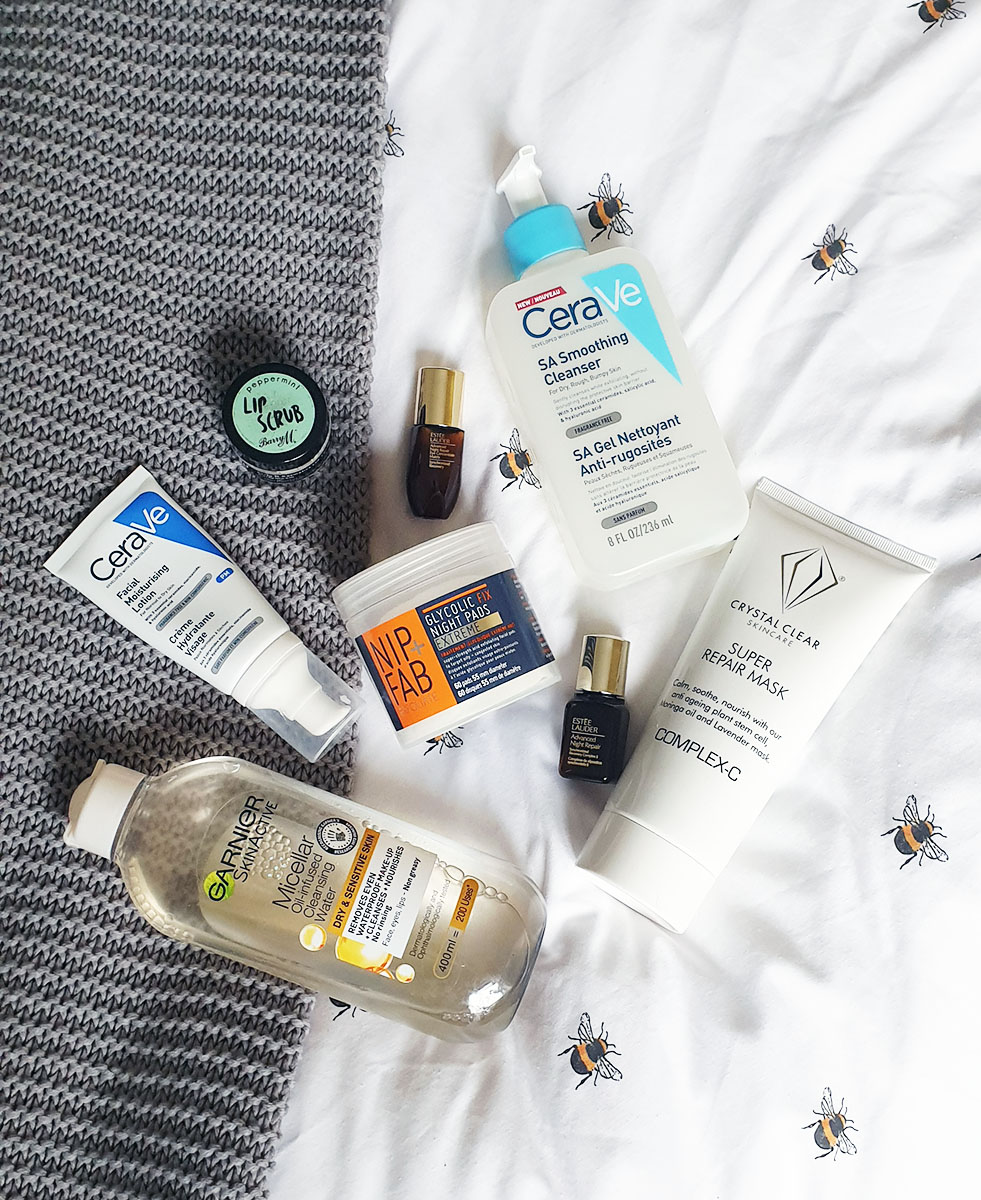 Tip 1: Wear SPF as a primer for dewy and longer-lasting makeup
I never used to be great at remembering to wear my SPF on my face, most likely because none of my base makeup like foundation or primer contains it. When I read to simply use your normal SPF moisturiser as your primer, rather than in addition to it, I thought I'd give it a go and love the result. I have large pores and dry, textured skin, which I've always struggled to make it look dewy without seeming oily; or avoiding drawing attention to my pores. Since using my SPF as my primer under my foundation however, my base makeup always looks so smooth with a healthy glow. I simply use a travel-size SPF as I only use it on my face, and it fits nicely in my makeup bag. 
Tip 2: Wash your hair twice for grease-free hair for longer, and added volume
I'd heard and read about this tip many times before actually trying it for myself. I held off for so long because, well, who really had time to be washing their hair twice? In reality however, it doesn't take too much extra time, and if it gives me an extra day, sometimes two, before needing to wash my hair again, then I don't mind that extra step in the shower! Since doing this, my hair is more voluminous and really does stay grease-free for 3-4 days (with the additional support from dry shampoo, of course). Whereas before, I'd be able to go two days with dry shampoo before really needing to wash it again. The type of shampoo you use is also crucial. Whether you're looking at the brands Olaplex, Aussie or Redken for example, you need to ensure it's suitable for you.
Tip 3: Hydration has a bigger impact on your skin than you think
I'm usually pretty good at staying hydrated, but I would say I could improve my water intake. When I'm on a roll and staying super hydrated, I really do notice the difference in my skin. Once I stop drinking as much water, due to being busy with work or being out all day and simply forgetting, I notice my skin becoming tighter and more dry.
Tip 4: Less is more when it comes to skincare
I used to have every type of skincare product in my collection: toner, moisturiser, eye cream, cleanser (various types), masks, serums, exfoliators and goodness knows what else. It was expensive, but it was also time consuming. I'd be put off doing my skincare routine simply for the fact that I couldn't be bothered to work my way through each product every day. I didn't even feel like my skin was benefiting from it, so why was I bothering? Oh yeah, because that's exactly what was in every beauty influencers skincare draw. Once I stripped it all back and stuck to the basics: cleanser, micellar water, oil and moisturiser, I noticed a huge improvement in my skin. Every now and then I'll use an additional product where needed, like a lip scrub or a mask, but my skincare routine is far more enjoyable and beneficial now.
Tip 5: You don't need an exfoliator, even if you have dry skin
As a dry-skin sufferer, I used to exfoliate twice a week with a fairly abrasive scrub. My skin became more and more dry which confused the hell out of me. So, I switched it up and opted for exfoliating pads which aren't abrasive. Again, my skin was still dry, but not as much. I decided I'd just not exfoliate considering they weren't improving the situation, and that's when I found my skin becoming better – who'd have thought! Now, I'm aware technique is key here, but after speaking with a specialist they said a simple flannel and warm water is the perfect way to exfoliate a lot of the time, whilst also being kinder to your skin. 
What are your beauty tips you wish you knew sooner?