I love a good mystery box and Candy Mail did not disappoint. I love American sweets (or should I say, candy), but I always stick to the same ones that are easy to purchase in your local supermarket: Nerds, Twizzlers and Reese's Peanut Butter Cups. So, I started searching for either a subscription service for American sweet treats or companies who sold a whole variety of things that aren't available in your local store, and that's when I came across Candy Mail.
They have a whole variety of international sweet and savoury snacks from American and Australian staples, to Indian and Japanese favourites. They do a mixture of mystery boxes of various sizes to suit a whole family of snack lovers, to smaller treat-size boxes for those looking for a small gift or treat for themself. That's exactly what I did!
I opted for Candy Mail's American Sweet Treat Box for £14.99 which holds 10-12 items, including an American soda can, and a mixture of sweets and chocolates. This is the perfect size for a gift as it contains a real mixture of treats for the recipient to tuck into, but also for yourself to try some new snacks. 
Let's see what I got in mine…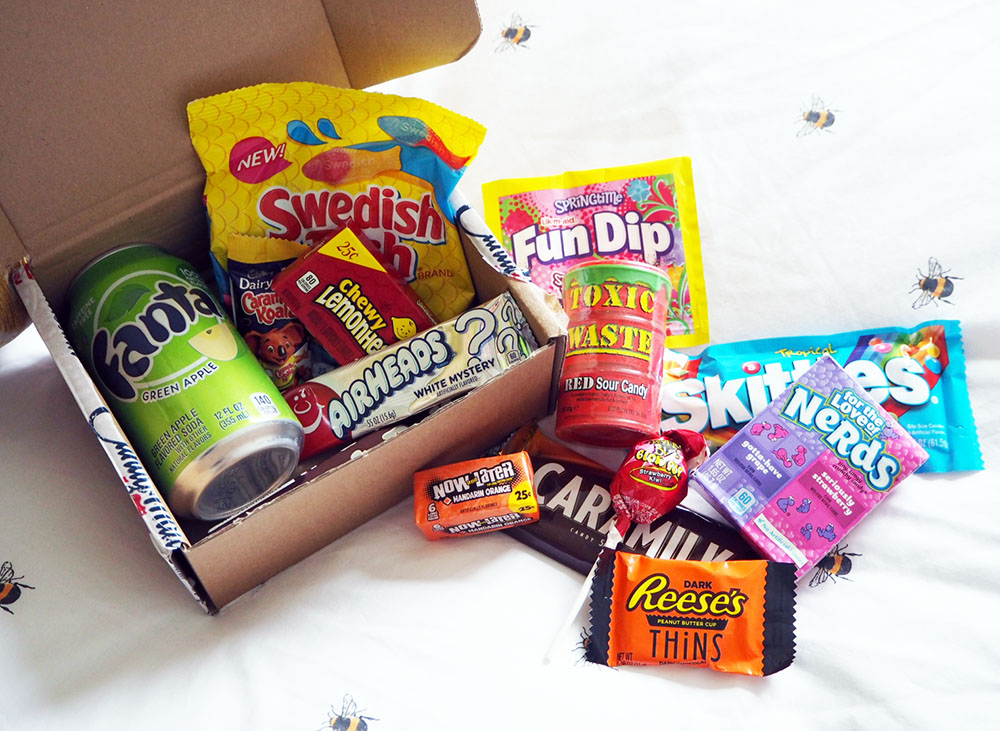 Fanta Green Apple Can, 355ml
Cadbury Dairy Milk Caramel Koala
Swedish Fish
Airheads White Mystery Bar
Now and Later Gum, Mandarin Orange
Cadbury Caramilk Bar
Reese's Dark Peanut Butter Cups Thinks
Nerds
Lollipop
Toxic Waste Red Sour Candy
Tropical Skittles
Springtime Fun Dip Sherbert
Chewy Lemonade Drops
In total, I got 13 items which is one more than the website stated, so that's a nice bonus. A couple of these I'd already tried such as the Nerds, Chewy Lemonades, Swedish Fish and Airheads, but the rest I'd either heard of but never tried, or they were completely new to me.
The expiry date on all these are also long. This was mainly my concern when ordering international snacks online, as something always made me wonder if you'd have to eat them all within the same month, and no one wants to rush trying these things.
You can get 10% off your box with the code CHOCO by shopping here.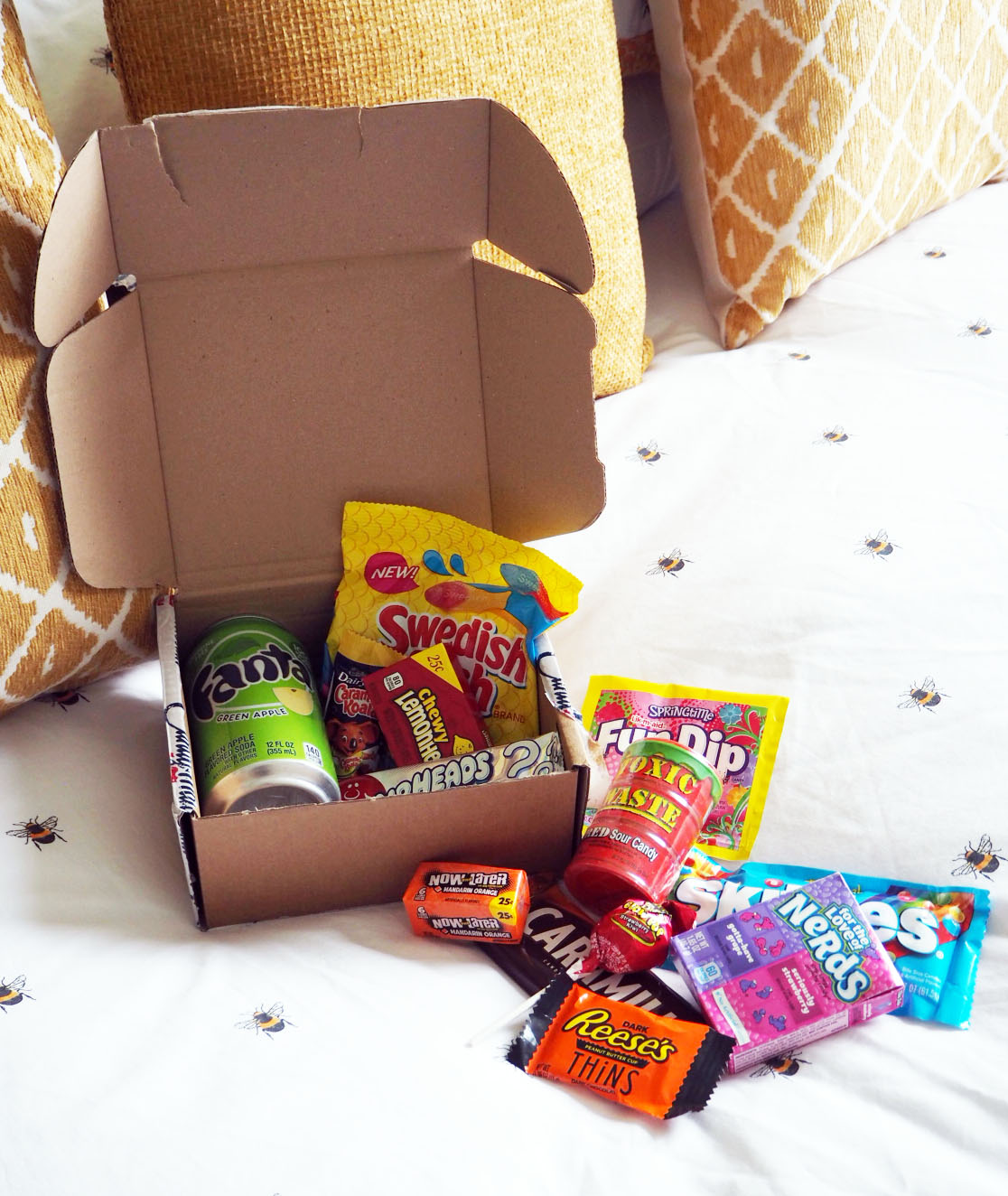 Which international sweet stores do you recommend?