In September 2019, me and my husband touched down at McCarren Airport in Las Vegas and my whole preconception of Vegas was completely altered thereafter. We visited Las Vegas as part of our Honeymoon, and during the planning I was a little weary of going. I had it made up in my head that I'd suffer from the heat (I'm notorious for getting ill when hot), the only things to do would be to party and gamble, and that the place was a little tacky.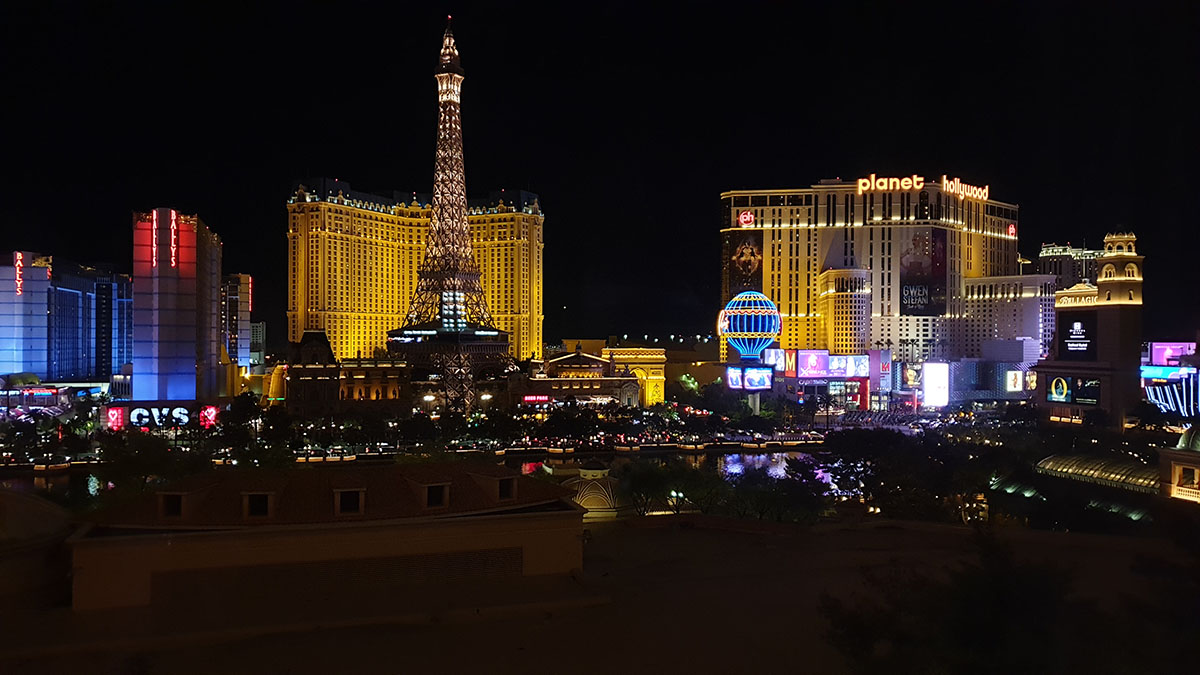 The moment we drove up the strip and arrived at The Bellagio (where we were staying), I was blown away and quickly fell in love with the place. So much so that just four months later we booked another trip back for September 2020 – sadly, that was cancelled due to the pandemic, but we will return! Any who, here are five things that completely surprised me about Las Vegas…
The heat isn't that bad
We visited in mid-September when it's still very hot, but the first night we arrived I was walking up and down the strip with a jacket on…it wasn't too bad. But other days yes, it got hot. The great thing about Vegas though is everywhere has air conditioning.
You've got shopping malls which greet you with cold air, every casino and hotel you walk by has air conditioned entrances, every restaurant too. At no point during our trip did I struggle with the heat like I so easily do when we reach 20+ degrees in the UK. The highest temperature we had was around 37 degrees, but it was reassuring to be walking around and knowing we could just sit inside a hotel for 10 minutes to cool off if we needed to.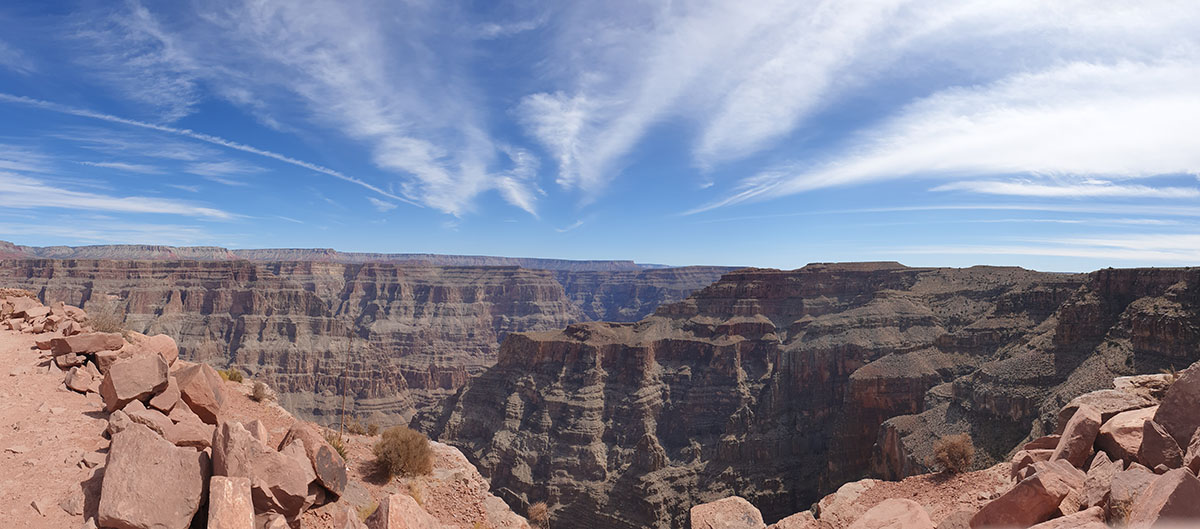 Not everything is about gambling
You will be spoilt for choice for activities to keep you entertained: which show to watch, which hotels' garden or show displays to go see, what attractions to book, which day trip to go on i.e Grand Canyon or even Death Valley etc. We were in Vegas for 3 nights and didn't even have time to go visit the north end of the strip where the likes of Fremont Street and Stratosphere is, so there really is a lot to see and do.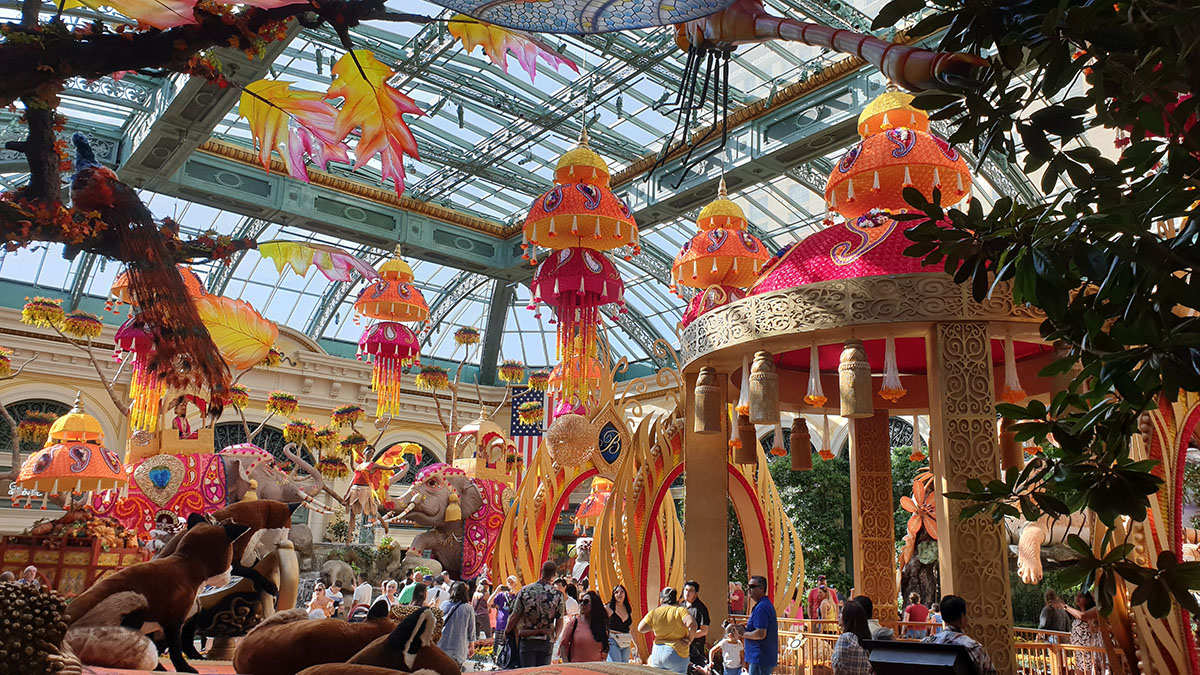 The hotels themselves are an attraction
You could spend half of your day in just one hotel when in Las Vegas and not get bored – even if it's not the hotel you're staying at. We stayed at the Bellagio and I was blown away by all the sites. You've got the beautiful botanical gardens which change each season, the World's Largest Chocolate Fountain (it's incredible), the casino itself is mesmerising, the cafes and gift shops, the endless restaurants, the famous Bellagio Fountains and even their shopping centre filled with endless designer stores.
There seems to be three transport modes only
When you visit the likes of New York, Chicago or even Santa Monica, you've got many options to get from A to B. Whether that be the subway, bus, tram, scooters, taxi, trains etc. There's always multiple options to help you out. In Vegas, it seems taxis are your go-to mode of transport, which of course can be pricey. There are some trams which run from some of the main hotels like Aria, but buses, trains or subways are not a thing. To get from the airport, your only option is to either hire your own car, or get a limo or taxi. There is no "I'll save money and get the bus" option like we'd normally do.
They're very open about dr*gs…
This was probably the biggest surprise and also the first thing we encountered on our trip to Las Vegas. We got in a taxi from the airport to go to the Bellagio and when we stopped at some traffic lights, to our left was a dispensary store. We had gone from comparing British and American chocolate with our driver (a must-have conversation), to him telling us this was the best place for us to go to get our goods. We just politely nodded and went "oh okay, thanks". We didn't know what to do with ourselves, but you'll soon find advertisements over most taxis, on billboards, on leaflets and even on your deck of souvenir playing cards as my husband later found out.
Have you been to Las Vegas? What shocked you most about your visit?