On 11th May 2019, I became a Mrs – feels weird to type that, let alone say it, even over a year later! Despite loving every moment of planning our big day and counting down the months, weeks, days and hours until the moment we exchanged our I Do's, there were several things that didn't exactly turn out how I'd have expected when the big day arrived.
Don't get me wrong, it wasn't like an episode of Don't Tell The Bride or Bridezilla, but there were things I thought would turn out differently, and that's all down to expectations vs. reality on your wedding day.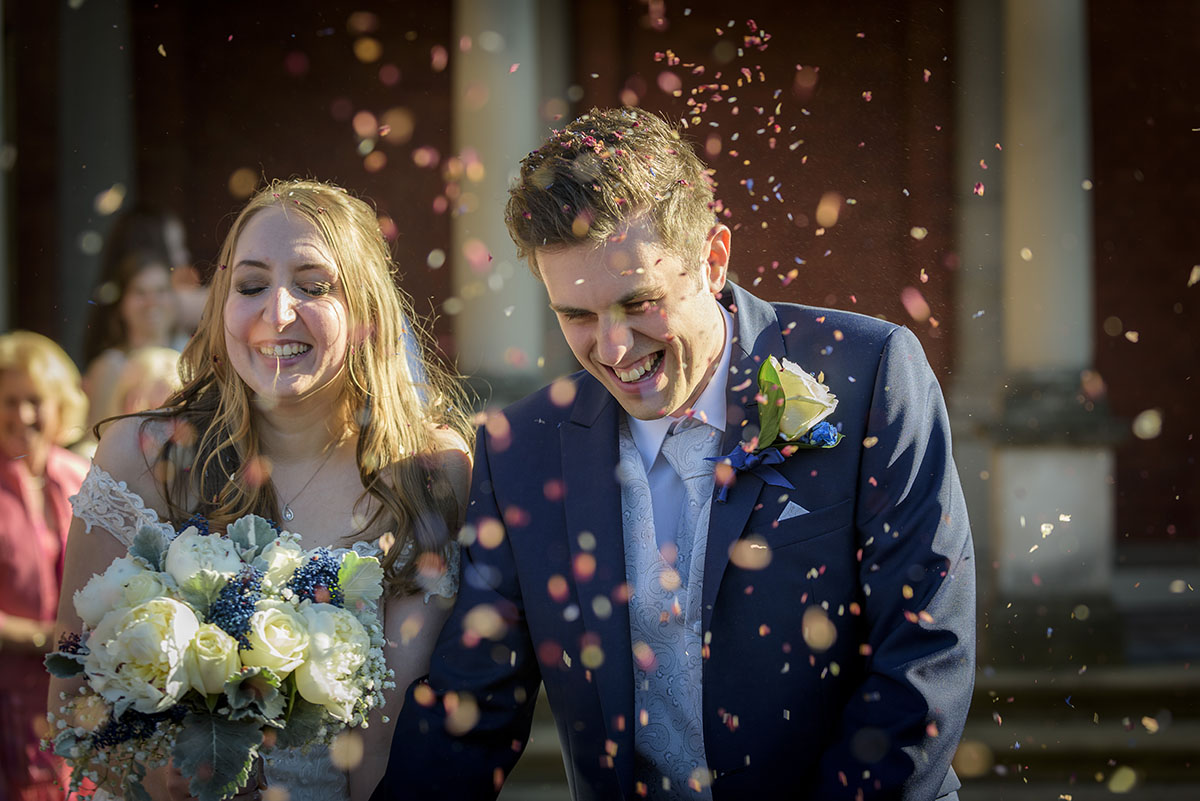 You won't notice your one night apart
We didn't stick to tradition with our wedding; we didn't get married in a church, I asked my Mum to be my Maid of Honour and I asked my brother to walk me down the aisle. However, we did ensure we stuck to tradition by not looking at one another's wedding outfits and also spending the night apart before the big day.
At first we'd be like "It's going to be so weird not spending the night together", but in all honesty, I didn't even notice. I had so much going on the day before; triple-checking everything with all our suppliers, ensuring the banqueting team at our venue had everything they needed, getting my nails done, a facial, packing, ensuring the house was in order, plus taking the time to chill before my bridal party arrived. So I didn't have time to notice whether my husband-to-be was by my side or not.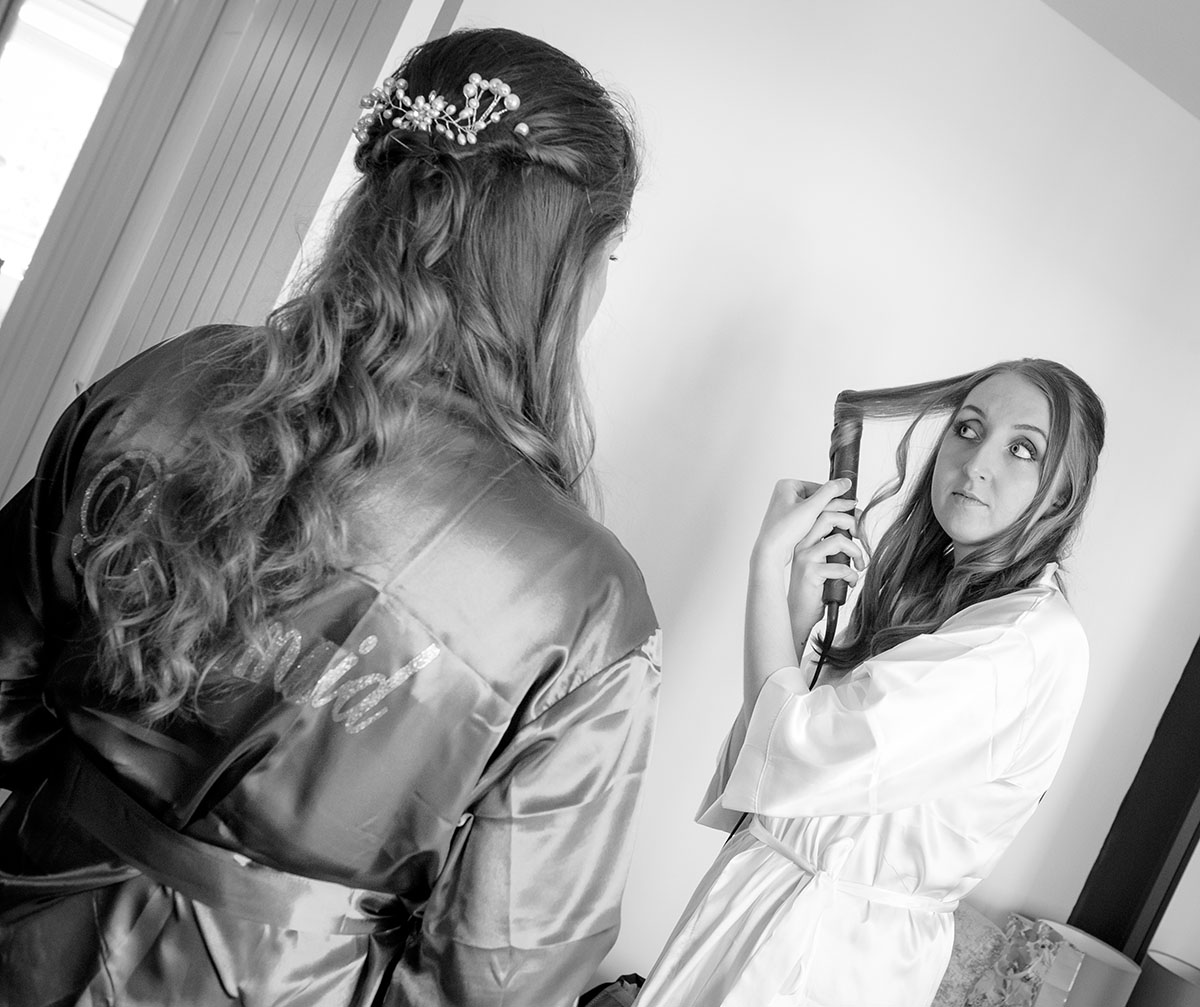 There are not enough hours pre-wedding
No matter how much you tell yourself that you'll get up and have x amount of hours to get yourself and your bridal party ready, you are guaranteed to feel a sudden rush in the last 30 minutes. I had four bridesmaids, a Maid of Honour, plus my brother, all of whom needed tending to; hair, makeup, getting into dresses and suits, sorting out bouquets and anything else you can think of. Myself and my Bridal Party got ready at my house for the big day which, although to me is a good size 3-bed house, suddenly felt like a small 1-bed flat once we had 7 of us getting ready, our hairstylist, a photographer and also the bridal party's partners and the rest of my family. Crazy.
We had a 4pm ceremony, so you'd think we had maximum time to prepare ourselves and get cracking. To be fair, I had the majority of the morning to chill out and get some food down me before I'd lose my appetite. But then it got to the point where we chilled out too much and it felt like the last hour was just one mad rush, and that's when the nerves kicked in.
I expected it to be like the movies; wake up with a beautiful glow, dressed in all your matching Team Bride pyjamas, rocking out to some girly tunes while you sip on Prosecco over some breakfast before taking your time to do your makeup while someone tends to your hair, then awaiting the moment you finally get to walk down the stairs in your wedding dress to surprise everyone with your dress of choice. But no. That wasn't the case at all.
Instead, you get up with dark circles because you didn't sleep a wink, you have a dodgy stomach from all the nerves, notice your skin has suddenly decided to turn against you, you nick your legs while shaving in the shower and it decides to bleed on and off, you can't find anything you're looking for (despite laying everything out the night before), you're unsure of your makeup, your hair isn't playing ball, then there's always some sort of outfit malfunction – no matter how big or small – to add some additional stress to the morning.
My advice? Get as many hands on deck as you can! Consider booking two hairstylists, instead of one. While someone isn't getting their hair done, ask them to start helping others with makeup. It's all about working as a team, really.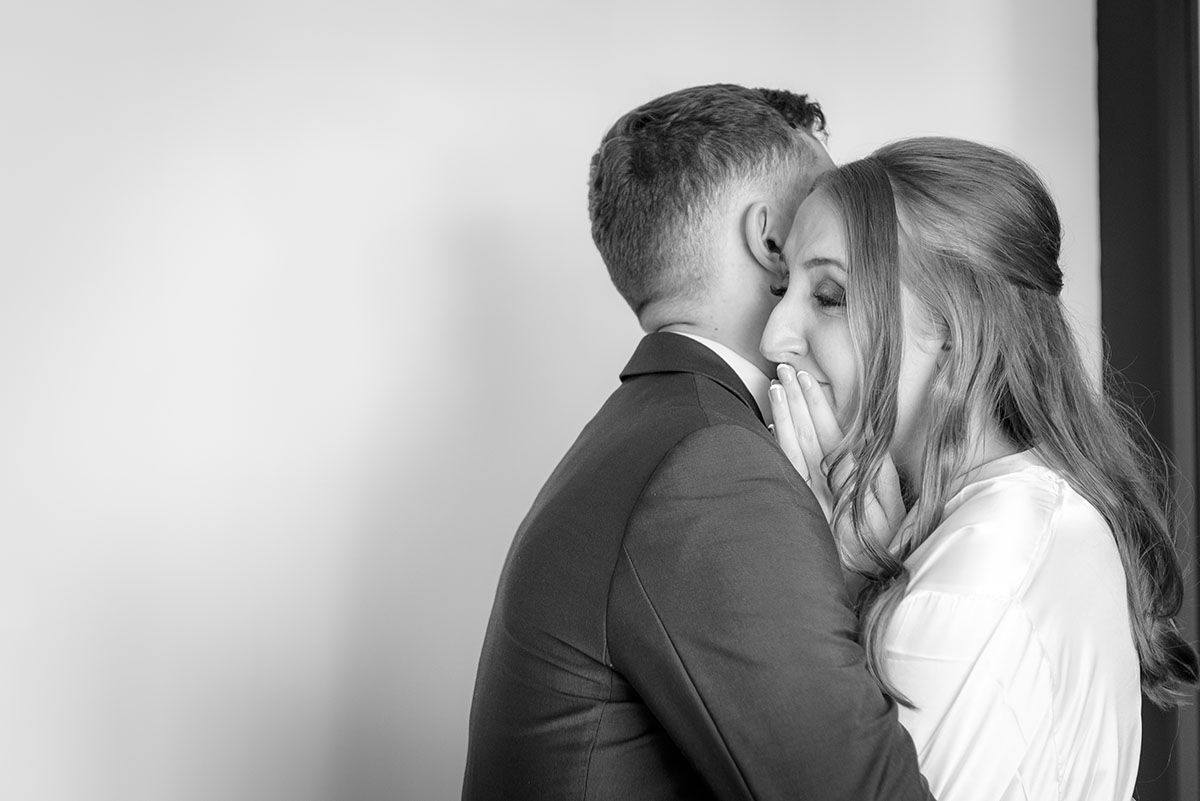 You're an emotional wreck, even if you said you wouldn't be
I've never been one to get too emotional. I didn't cry when I walked into my lounge to find my partner down on one knee asking those all-important four words. I didn't cry when I met my Nephew for the first time. I didn't get all emotional over planning parts of the wedding (other than when I tried my dress on the first time).
However, the moment I was getting ready on our big day and saw my brother in his suit for the first time, I was a blubbering mess. I think the last year of planning for this one day suddenly hit me all at once. It's like a mix of relief that the day finally arrived, but also fearing what was to happen next – the wedding.
You'll get nervous (and picky) when you see the venue all set-up
I've heard people say that the vows are the scariest part, and in all fairness, I thought that'd be true. But they were wrong. Yes, I had a little shake in my voice, but then again, we did have 60 people watching us! Instead, my biggest fear was seeing the venue all set-up for the first time. You plan and vision it, going over it in immense detail with your event organiser, but then you arrive and think 'what if it's all wrong?' and that's when the worry starts.
I gave my husband a checklist to take with him on the day to work through, as he arrived just over an hour before the ceremony begun. This is where he was tasked with checking wedding favours were in place, the top table had everything it needed, the right tables were reserved for the bridal party and immediate family, plus making sure the Toastmaster and String Quartet knew all the timings of the ceremony, ready for my arrival.
Luckily, everything was just how I visioned. But you can't help but worry…
The ceremony is the easy (and quickest) part of the day
The moment my entrance song started playing and I watched my bridal party walk down the aisle, the nerves of following suit and exchanging vows, suddenly vanished. Instead, I linked arms with my brother as he walked me down the aisle and I could not stop grinning as I got closer to my husband-to-be. The ceremony was over in a flash and before we knew it, we were downstairs sipping Prosecco, eating canapes and having confetti thrown in our faces.
I was definitely shaky once I noticed all eyes on me, but my biggest advice, is to just enjoy the moment. I was looking around at our guests where I'd finally get to see faces I hadn't seen in so long. Then I just kept my eyes on my husband-to-be and before I knew it, we were officially married!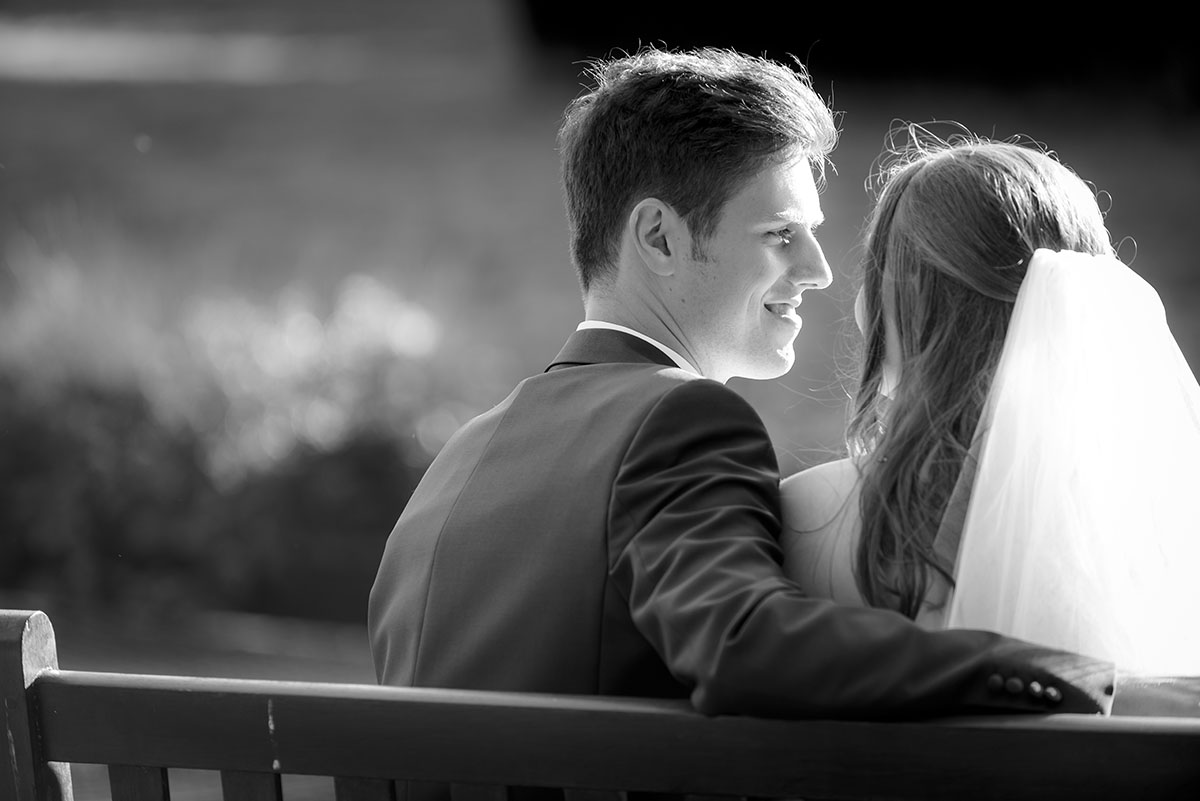 The photographs are your only chance to chill as newlyweds
Your wedding day is crazy, let's put it that way. You're whisked away at every chance someone gets, but our time with the photographers was the only time throughout the day where I felt me and my new husband had time to relax, just the two of us.
We told our photographers beforehand that we wanted all the group and family photos done and dusted first, so everyone could then wind down in the bar for their own 'chill time'. During that time, myself and my husband could have time to ourselves to relax, enjoy time as just the two of us, plus exchange stories about one another's mornings.
Another thing about photographs is that you expect it to be over within less than an hour, but you're sooo wrong. Instead, allow yourself a minimum of 1 hour for all photos. Obviously this depends on what you want in terms of photographs, so you may not need an hour to get everything you want. But, if you are anything like us and love to capture every moment, then allow more time.
The first dance is somewhat embarrassing
Embarrassing is probably the wrong word to use, but we both felt a little silly and cringed slightly when we were called up for our first dance. Neither of us are dancers, and the most dancing we had done together was at Christmas Parties and friend's weddings to the Macarena or other party music. Not slow, romantic music where you don't quite know where to put yourself.
From pre-wedding talk, I always thought I'd be the one who was able to see past all the awkwardness of slow-dancing and constantly reassured my partner that it'd be fine! Instead, we both ended up with two left feet and tried to get everyone up on the dancefloor as soon as possible to help us out.
You won't get much time to eat or drink
Pre-wedding, I always spoke of the food and would think 'I can't wait to eat this and that'. We booked an evening buffet of burgers, sandwiches, quiches, and other types of party food, as it was the easiest and fuss-free option. We also hired a sweet cart, which I probably looked forward to the most. But in all honesty, we were so exhausted and constantly talking to people that we didn't have much time to even think about food – only when I really needed a little pick-me-up.
Another thing is, you expect to maybe get a little tipsy with your whole bridal party. I've seen some weddings where this certainly happened, but me and my husband had one glass of Prosecco minutes after saying 'I Do' and the rest was either water or an orange juice…that was even with a free bar on hand!
What can you advise from your wedding day?