Blogging is one big community full of bloggers from all backgrounds, expertise and niches. There's many people out there in the same position as you (as a fellow blogger) who you can turn to for advice, but also who you can support in return.
During my time blogging over the last couple years, I've seeked soo much help from bloggers when I've run into something that I simply can't deal with alone – whether that be a technical issue, PR query, designing graphics or even simple blogging advice to get me by.
No matter what I've needed help with in the past, there's always been a good group of bloggers out there who are willing to offer their time, support and wealth of knowledge to get you through it. But although I've seeked help from others in the past – and still do – I also offer this back in return.
That's why in today's post, I want to share with you a few ways you can give back and support fellow bloggers (new and old) and be the supportive blogger we love to see.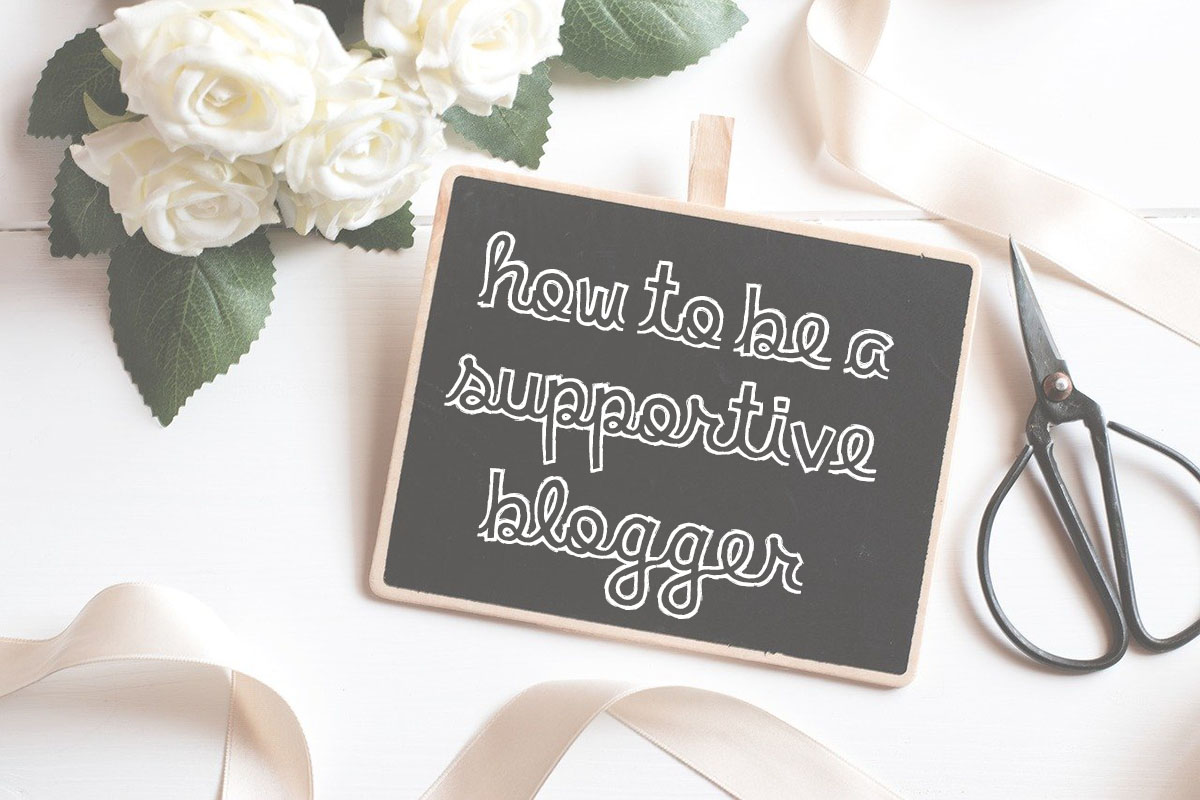 Share your favourite blogs/posts
As a blogger of any niche, you'll have a blog or two that you keep on standby, or have a few blog posts that you think are simply awesome. This is where you should shout about them. Consider writing a round-up of favourite posts or giving them a simple retweet.
Click their affiliate links
Anyone who has set up their own blog will know it costs a few pennies – nothing extravagant that's going to make you bankrupt, but still money that not everyone wants to be spending on domains and hosting etc. So another way to be a supportive blogger is to use a blogger's affiliate link the next time you shop online. If you know a blogger has a link or commissioned discount code for a certain shop you plan to order from, use it. It doesn't cost you any extra, but it gives the blogger a small commission of your order value. When I receive commission through these links, I simply put it aside for my blog expenses – domain renewal, hosting fees, blog design, ads and so on.
Use a blogger's creative services
Some bloggers are creative wizards who love creating blog headers, sidebar graphics, page dividers and other graphics. If you're considering paying a company to do this, consider reaching out to bloggers first. Ask who offers this type of service and give them a little shoutout once done. I'm currently on the lookout for some bloggers who do this, so will let you know of any I recommend.
Support new bloggers
A couple years back when working on an old blog, someone asked me on Twitter how she could improve her blog. I sent her links to posts that I thought would be useful and also other bits and bobs. She was so thankful afterwards that I'd taken the time to go through her blog and explain everything.
Comment on one another's posts
Whether it's a blog post, an Instagram post, Facebook etc. engage with other bloggers and comment on their posts. It helps fellow bloggers out to build up their engagement, and in all fairness, you're likely to be helping yourself out too as sometimes they may return the favour.
What are your ways of supporting bloggers?