Growing your Instagram account, or any social channel, isn't always about how many followers you have – QUALITY over QUANTITY my friends. If you have over 5k in followers, good for you. But how much engagement do you get with that following? At the time of writing this post, I had a grand following of 52 on Instagram. BUT, one thing I noticed in comparison to some accounts I followed which were considerably larger than mine, was that I got more engagement via likes and comments than they did.
Now, just 7 weeks later, I've reached 453 followers and I like to believe my engagement is still good. There are a few tactics I've used to grow my Instagram profile; both by followers, but also by engagement. So here are my tips on how to grow your Instagram too.
Follow accounts that interest you
Whether you're looking for other lifestyle bloggers, travel, fashion, book bloggers, inspirational quotes etc. there's a whole variety of Instagram accounts for you to follow. I simply typed in Lifestyle Blog into the search bar and started flicking through to see who's content I liked. Sometimes it's based on aesthetics; their photography style generally appeals to me. Other times I dig a little deeper and like what their captions are about – it's not always about perfectly staged photographs.
Message people directly and chat to them.
I never used to do this as I never knew the best way to start a conversation – probably why I was so bad at online dating before I finally met my husband! But since starting this new blog and therefore new Instagram account, I've changed. I now reach out to new followers to chit chat and even get others doing the same to me. Although it's likely you'll never meet these people in person, it's great to get to know new faces. I also noticed that by doing this, you'll soon see your engagement go up, as those you've started chatting to are more likely to start commenting and liking your posts more, getting you involved in little projects, but also sharing your posts too.
Share you profile across other channels.
Growing your Instagram account doesn't mean sticking to Instagram only. If you're on the likes of Facebook, Twitter or Pinterest, share your link and a snippet of your feed. If people are interested, you'll get new followers. I join various Blogger Threads on Twitter which have been amazing for increasing engagement on my blog and Instagram. Head over to the likes of Bloggers Hut or The Blogger Group and join their Instagram Threads to gain new followers, new comments, but to also find new accounts for yourself to enjoy too.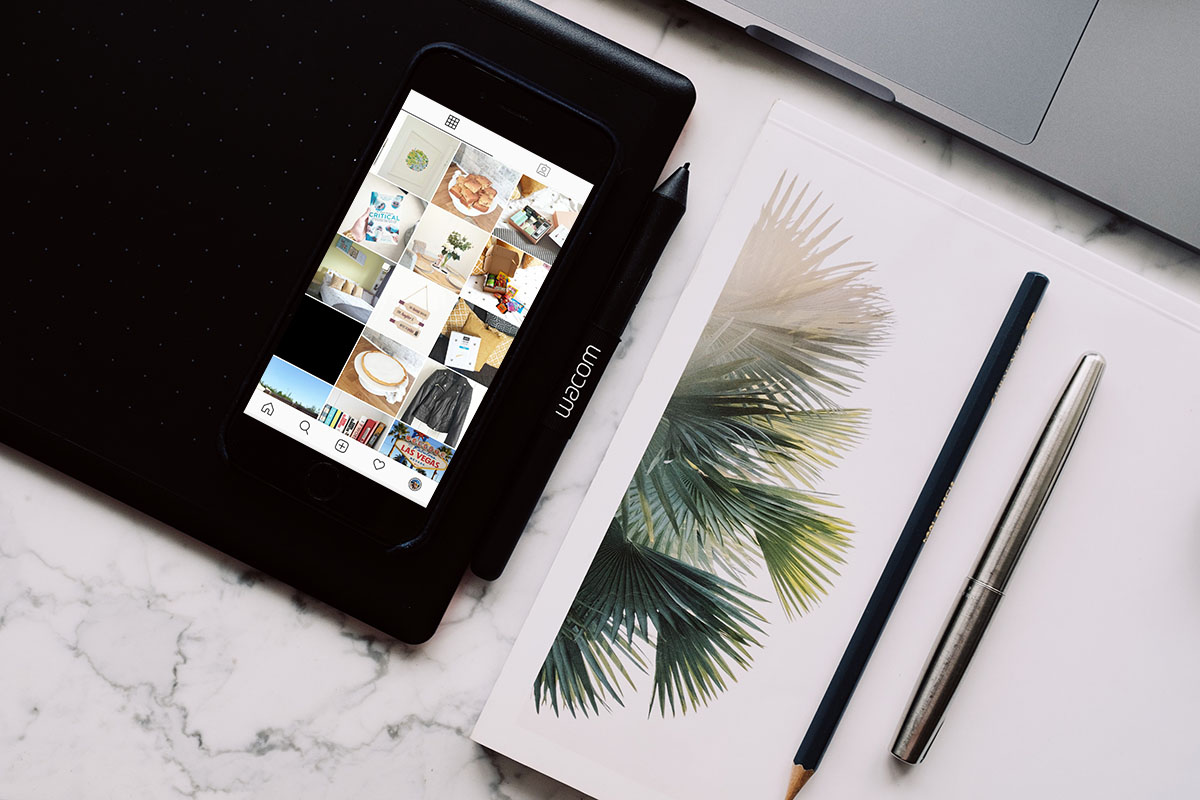 Be more active on Instagram Stories
Posting pictures on your feed is one thing, but posting on Insta Stories is another. For the days where I can't be bothered to scroll, I simply click on the first Stories on my top bar and leave them rolling. It's such an easy way of catching up on what other accounts are posting and half the time, people share their new post alerts on their Stories to remind you to go check them out. I don't post on my Stories too often – simply because I forget – but when I do, I notice a spike in comments or reach on my posts, but also direct messages.
Share your new post on your Stories
As mentioned just, most accounts I follow share their new post onto their Instagram Stories. Thanks to Instagram's algorithms, your posts won't always show in your follower's feeds, so sharing them on Stories is another way to get your new content in front of your audience. Get creative and use different backgrounds, text and stickers to grab people's attention.
Find what content performs best
I posted whatever took my fancy when I first started on Instagram, and still do to a degree. But as time goes on, you'll begin to notice which posts get more engagement compared to others. For instance, for a while I posted about the books I was reading and I got more likes and comments than other posts. I then started shifting my focus to my house, then this suddenly became a top performer for my account.
This doesn't mean you should stop posting about everything else you like, but it's important to take into consideration what actually performs well for you.
Start your captions with a question, or a catchy word
When I flick through my own feed now, I can spot the similarities between my top performing posts – the captions start with a question or a word like "HELP" when looking for advice. I tend to write long captions and thought you should always leave your call-to-action until the end, but it's likely your audience will scroll past your photo without clicking "more". Based on that, start your captions with something catchy to grab your followers' attention.
What are your tips for growing your Instagram?