I got married on 11th May 2019 and the whole experience was surreal. Getting married is such a big step in life, but all the planning which goes on behind the scenes of the big day, is phenomenal. Of course, how much wedding planning is involved in your big day all depends on what kind of day you want. If you want 100+ guests, every bit of entertainment available, and a strict order of day, you're going to be knee-deep in stuff to do. If you want something fairly low key, only close family and friends, and very little of everything else, you'll probably find the whole experience fun.
I had mixed experiences when planning our wedding. I'd say the day was 80% me and 20% my husband. It's not that he wasn't interested in planning our big day, but it's because he knows I'm the organised one and trusts all my suggestions. With that, I was stressed, as I felt like if something didn't go to plan, it'd be all my fault. On the other hand, wedding planning is incredibly fun – if you let it be. So, without further ado, here are 8 things wedding planning has taught me.
1. Don't expect everything to run smoothly
Do not expect the whole wedding planning experience to run smoothly, but also don't expect the big day to either. Things will go wrong during wedding planning; not to the degree where your wedding is cancelled, but where you just wish you hadn't heard some news, or an idea doesn't go to plan.
Just 4 months before our wedding, our venue called to inform us that there were major repairs that needed to be made to the roof which meant scaffolding would surround the front of the building. It was likely this would remain up for our wedding, which completely ruined the vision we had for our wedding photos out front. It sucked to hear this kind of news when planning our wedding, but it also wasn't the end of the world – shit happens. Luckily, we found out the scaffolding was taken down a month before our big day, so things started to go back to plan.
If you expect everything to go to plan, you will be bitterly disappointed, but also very unrealistic. It's best to plan things with caution. Take everyone's current situation as an example; 1000's of weddings in the UK are being cancelled/postponed right now due to the global pandemic that is Covid-19. None of these bride-to-be's could've ever expected something like this during their wedding planning.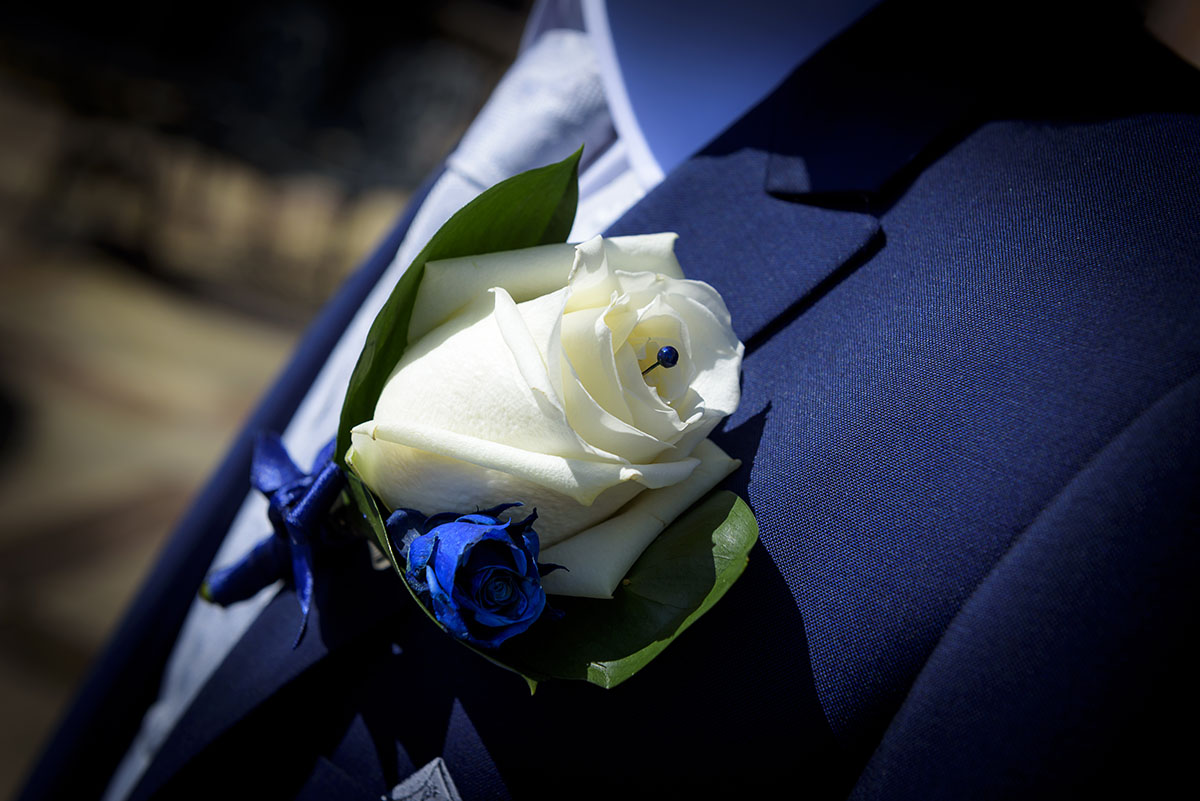 2. You're likely to go over budget
We had a figure noted down, but we also knew not to be strict as we had no idea how much weddings cost as this was our first time experiencing anything like it. We created a spreadsheet of all the things we would need to buy/book i.e. venue, catering, photographers, invitations etc. and put an approximate figure next to each to start dividing out our budget across all areas.
Despite being fairly generous towards certain suppliers, we went over budget. Things ended up costing more than we thought, or priorities changed and I suddenly decided a sweet cart filled to the brim with treats is essential. My advise would be to have your minimum budget as your main budget to work with. But have a small amount set aside as a backup in case you think of something new, or you realise some things cost more than you thought.
3. Planning a wedding doesn't take that long
We got engaged on 4th May 2018 and initially planned to have our big day in May 2020 (thank goodness we didn't now, due to Covid-19). This was to allow ourselves a solid 2 years of wedding planning, as understandably the idea of planning your wedding sounds terrifying. In the end though, we decided on a date one month after getting engaged, for 11 months later on 11th May 2019.
At first I thought, "oh jeez, how we going to do this?". But in all honestly, within 3 months we had the foundation of our wedding in place; a venue, catering, entertainment, photographer, wedding cars and even my bouquet, the buttonholes and our floral centrepieces booked. I even said 'YES' to the dress just two months after getting engaged.
Therefore, if someone like me who stresses over putting food away in the cupboards correctly can plan a wedding in 3 months and still remain sane (questionably sane that is), then trust me that it doesn't take that long.
4. Communication is key
This is true in every aspect of your life; relationship, job and now wedding planning, but I can't stress how important it is to communicate with your wedding suppliers. It's easy to think that your suppliers will understand EVERYTHING you're asking for, but you're wrong. That's not doubting their expertise, but wedding suppliers will deal with 100's of clients who all want different things. Therefore, communication is key at this stage.
If you've got specific timings, tell them. Special requests? Tell them. Unsure of anything? Ask them to run through everything to double-check nothing has been missed off the list. Dietary requirements? Tell them. Focusing on the latter, it's also key to communicate with your guests too. My Mum decided only a couple weeks before our wedding to tell me that she is now gluten and dairy-free. I then had a moment of panic trying to get the venue to source a meal suitable for her, but as for the wedding cake, she just had to go without!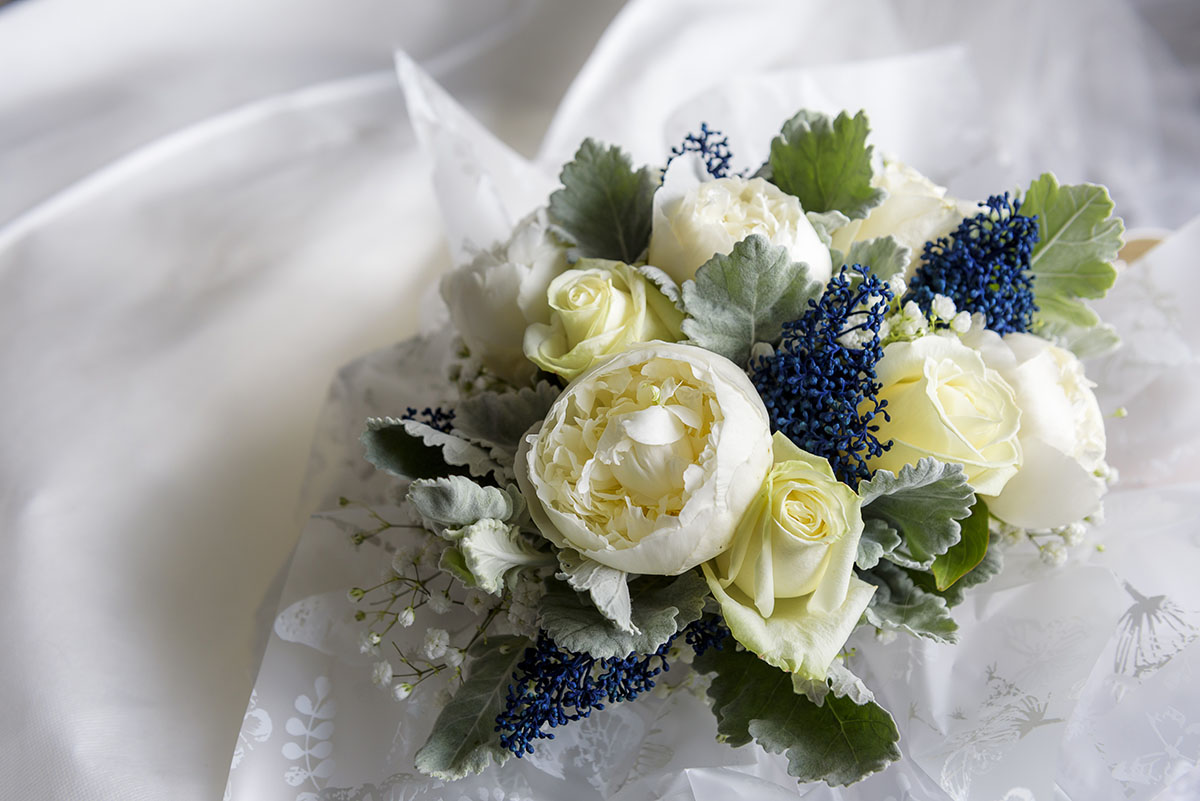 5. You can get too self-involved
I'm not even sure 'self-involved' is the correct term to use, but one thing wedding planning taught me was that you need other people's help. A couple month's before our wedding my Mum enlightened me that I can be a control freak. Now, I'm a fairly organised person and I'm also a woman who knows what she wants – not a bad thing in my eyes. But one thing I never thought I was, was a control freak; to be fair, I still don't agree.
But looking back over the wedding planning, I realise I never asked for help. Instead, people had to come to me to offer their help realising I probably was never going to ask them myself. It would've never been because I didn't want their help, but more because I always thought I had everything under control – until probably the month before when I had friends helping me sort our wedding favours, and my in-laws rapidly putting together our Order of Day cards which I forgot all about until days before the wedding.
6. You'll discover a whole new side to you
I never saw myself as a very assertive person before planning our wedding. I've been assertive when I needed to be, but I was always conscious of how I might come across. Wedding planning, however, taught me that I most definitely can be assertive and if I'm not happy with something, I will tell you.
We experienced lack of communication with some suppliers (from their part), or suppliers trying to sway us towards their ideas instead of our own, and with all of that, I always put my foot down and said 'no. We're doing this our way'.
7. Compromising is key
You'll have all these ideas of what you want for your big day, but not everything may be possible – depends how 'out there' your ideas are. Therefore, you will need to compromise on some things. For instance, if you only have £100 budgeted for your wedding cake, you're going to have to tone down your ideas which are worth £400+.
We really wanted to have a photo booth as part of the evening entertainment, but we had gone over our budget more than we thought and we just couldn't afford it at the time. Therefore, we opted for a £2 pack of photo props for guests to use and take photos of themselves goofing around for us to use in a scrapbook instead – turns out we compromised too much and these never got used…
8. Don't take things too seriously
Your big day is supposed to be something you can enjoy, so make sure the build up to it is enjoyable too. I'm not going to say, "Don't stress", because when did that ever help anyone? The key to wedding planning is to remember what exactly it is you're planning – your wedding. That is the most important day after all this is over.
Therefore, if you do ever feel yourself becoming overwhelmed by the planning side of things, just remember that all that matters at the end of the day, is that you're getting married to the one you love, with your family and friends by your side.
I recently shared my recommended wedding suppliers from our big day, so be sure to check them out. Also, what did you learn / are currently learning from planning your wedding?
Follow my blog with Bloglovin