Now seems to be the ideal time to watch endless episodes on Netflix, but since lockdown began, I've found myself watching less TV and doing more offline activities; reading a book, painting, drawing, plus lots of cleaning. Not a bad thing of course, but once I do log back into Netflix, it makes me realise the great shows we have available at our fingertips for a chilled day in bed or on the sofa. So, here are my current easy-to-watch shows on Netflix that I think are worth your time.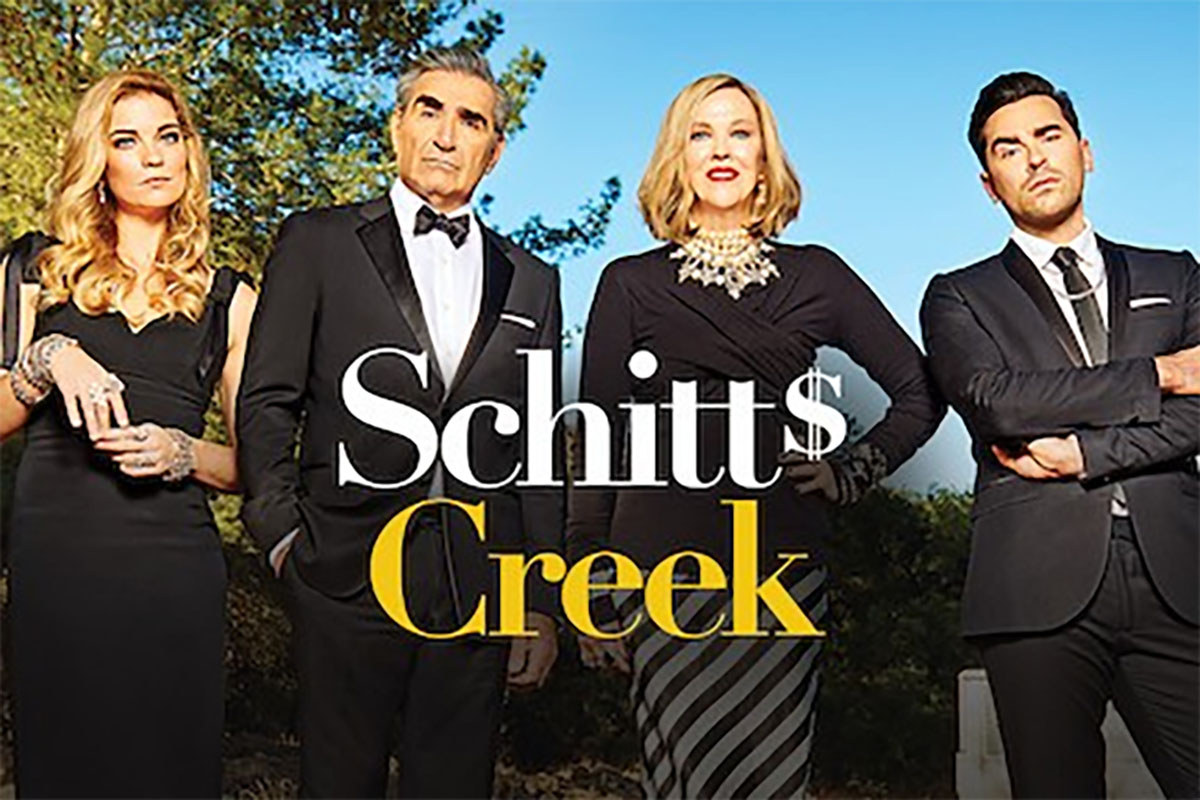 Schitt's Creek
I am obsessed with this show, and I'm incredibly sad that I'm on the final season. Me and my husband binge watched the first 5 seasons in one week, and that was back when the lockdown didn't exist! Now the final season has aired on Netflix, we've paced ourselves and are only watching one episode a week.
Firstly, the storyline is great; a multi-millionaire family get done over by their business manager and lose everything – except for a small town bought as a joke called, you guessed it, Schitt's Creek. It's such an easy show to watch, is very commical and has some brilliant actors in there, including Catherine O'hara (Kevin's Mum from Home Alone) and Eugene Levy (Jim's Dad from American Pie) – fun fact Eugene and his son co-produced this show and play father and son in the series.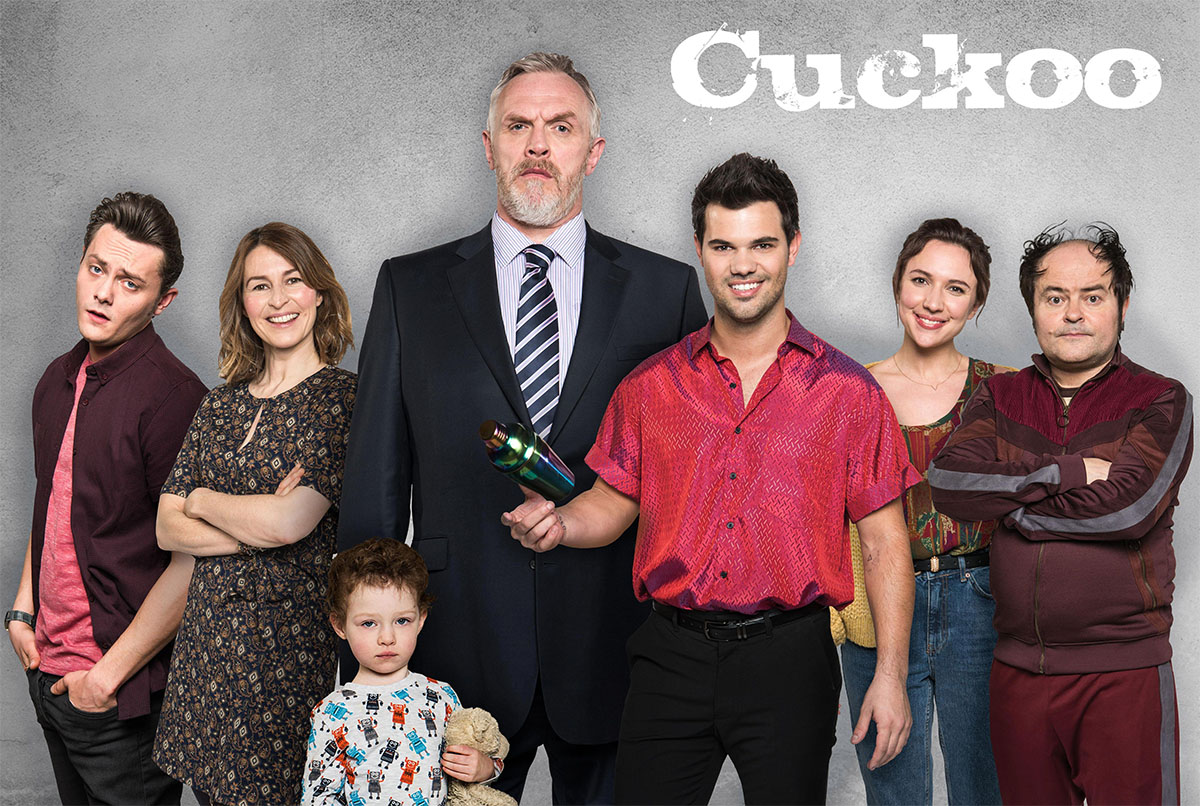 Cuckoo
This is our 'bedtime show' – we watch one episode every other night as this too is an easy watch. Greg Davies plays one of the main characters – the Dad – and is as hilarious as he is in The Inbetweeners. It's all about an average family living in Lichfield who's daughter goes off and marries a man abroad. She brings him back to the UK to live with her family and it's all about her parents accepting their new Son-in-Law and the different culture he embraces.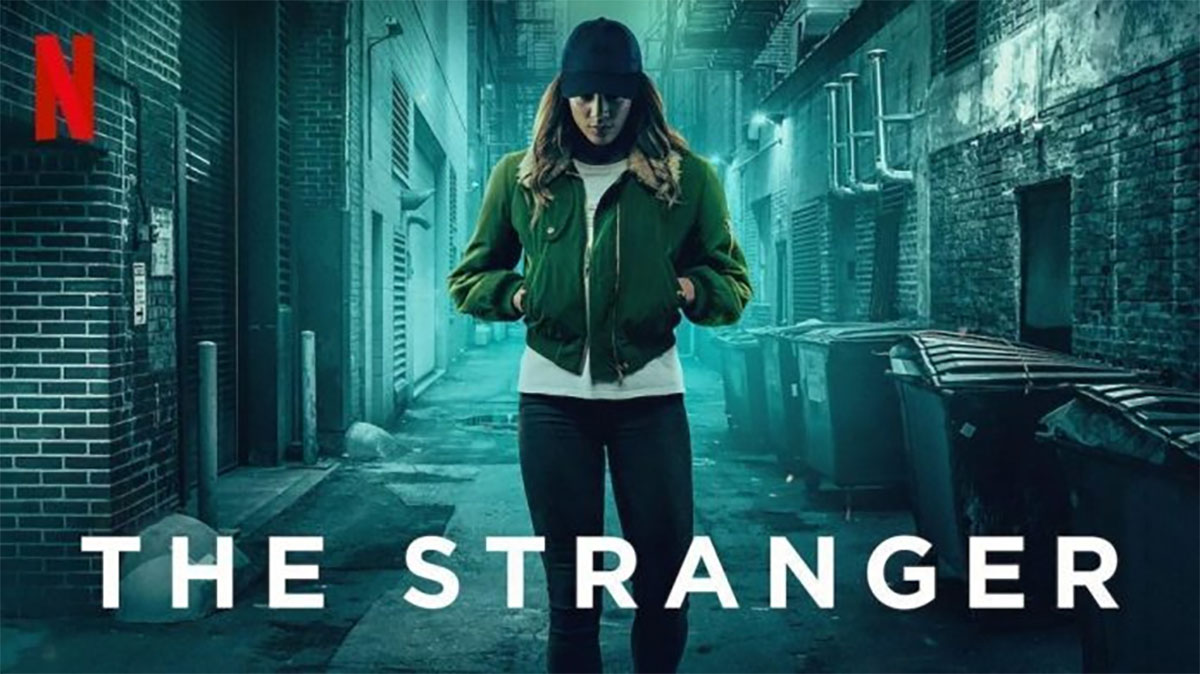 The Stranger
We had lots of people recommending this to us, and now I know why. It's all about a stranger who knows some secrets one of main characters is hiding from their husband. Once she tells the husband this lie his wife is keeping from him, the plot thickens and you see it all unravel itself. However, there are a few unexpected twists and turns in the storyline – the ending being one of them, as it took me by surprise! We binged watched this in 24 hours one weekend as we were hooked.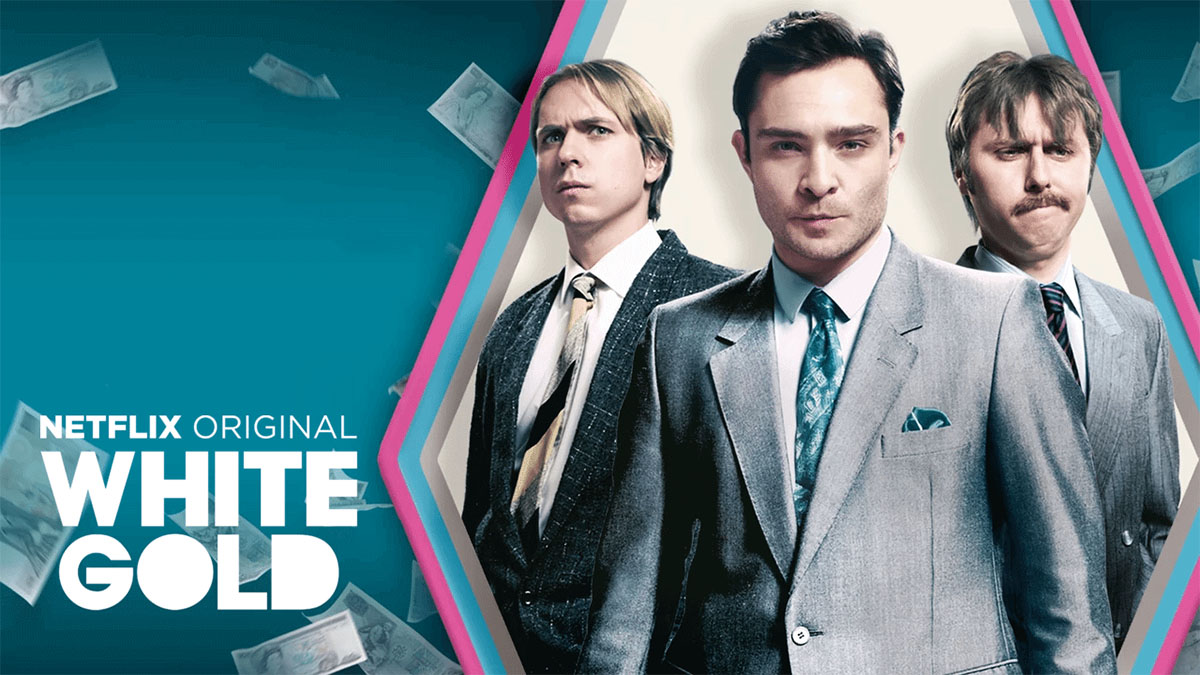 White Gold
When I realised this Netflix series had two of the main actors from The Inbetweeners in, I knew it was going to be comedy gold! It's set in the mid-80's and is all about a double-glazing showroom and its questionable sales team. They get up to some crazy antics to make more money, but the whole series is a commical watch. I've watched both seasons three times already!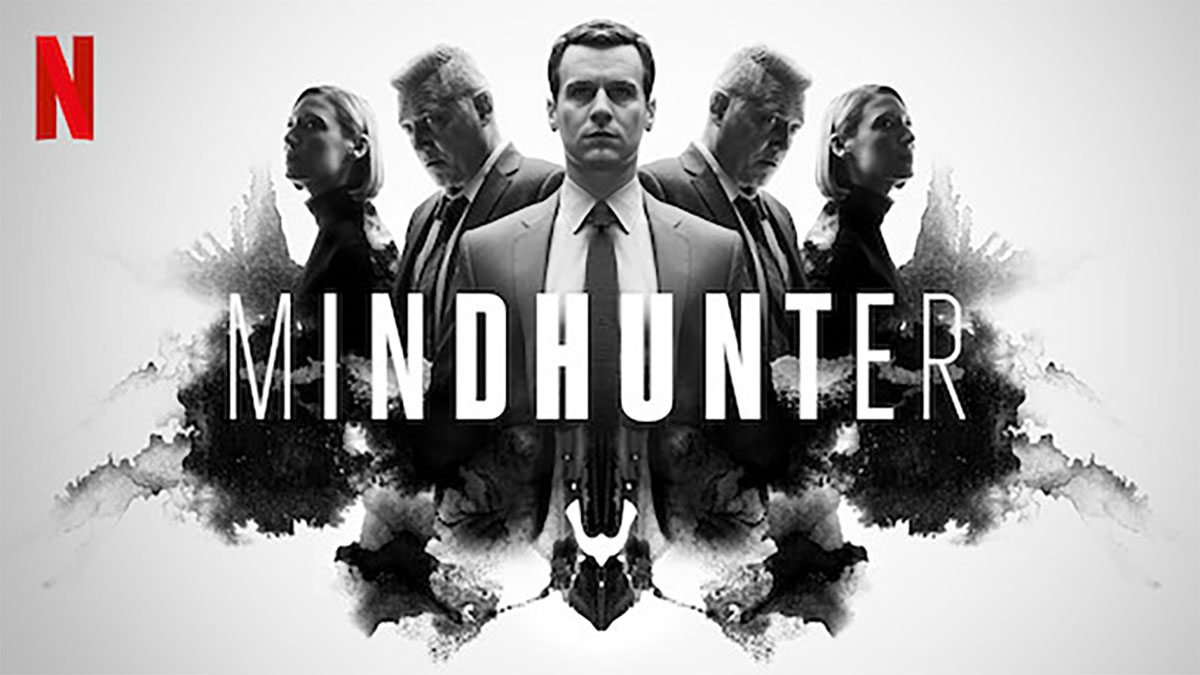 Mindhunter
Despite the production of series 3 being put on hold for quite some time, with no date in sight, this is still a fantastic series to watch. This is probably my husband's favourite on Netflix, but I'd say it's in my top 5. It's set back in what I believe to be the 1970's and is all about FBI agents who are trying to understand how criminals think, to figure out why they commit the crimes they do. This show focuses on some of the most notorious serial killers, going into detail of how they committed the crimes they did. If you enjoy crime documentaries, this has a different twist and is definitely worth your time.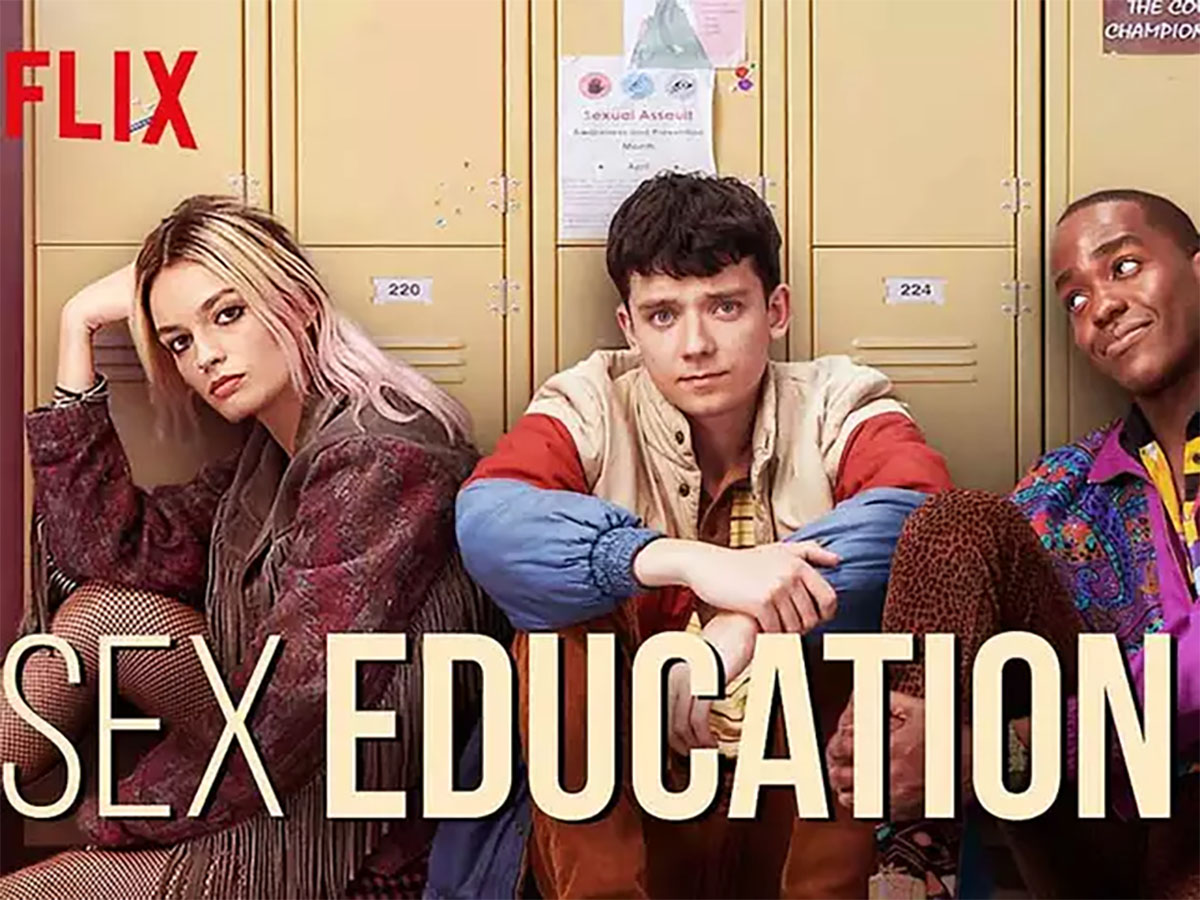 Sex Education
I'm saving the best til last here as I seriously cannot wait for Season 3 of Sex Education to premiere – this has to be one of the best Netflix shows I've watched. It's all about teenagers going through high school, dealing with puberty, bullying, love and you guessed it, the word 'sex'. If you dislike people talking about sex or being open about their sexuality, this isn't a show for you. There's some fantastic humour but also great life lessons being shown throughout the series. If you haven't heard already, this was all filmed in Wales, UK!
What do you recommend on Netflix?